St George's Hall - Summer Arts Market - Part I | Joolzery | Handmade Sterling Silver Gemstone Freshwater Pearl Jewellery
St George's Hall - Summer Arts Market - Part I
Since stating up Joolzery, I have been experiencing doing a number of new things for the first time, that have really pushed me out of my comfort zone, while being both exciting and uncomfortable at the time, looking back it has been both a rewarding, interesting and insightful experience.
Joolzery is a business that was set up in July 2013, and although this is my second business, it is teaching me and exposing me to a whole new set of opportunities and/challenges, depending on your point if view, which is constantly pushing me out of my comfort zone.

One such experience was getting a stall at the Summer Arts Market in St George's Hall, Liverpool over the weekend of the 27th & 28th July 2013.

Now the astute among you would have calculated that the Summer arts fair, was 2 weeks, after the business started. What is more interesting is that I was only aware of the market 10 days before the event, and that he losing date for applying for a market store had closed at the end of June 2013!!!

So all in all, there was plenty of reasons for me to say, "It's not worth applying", or "It's not for me", or "It's too soon to sell me stuff at such a grand and big venue".

But I believe, you go big or go home, I mean, what a great place to launch my jewellery products, talk and meet new customers, connect with others in the industry, and get valuable feedback from my peers!!!

So determined and with the mindset that I was going to be displaying and selling my wares, on got on the phone to find out how I can become an exhibitor at the event, who I needed to speak to and what I needed to do to make it happen. It took a number of phone calls, over a period of 4 days to track down the right person, and I was on the waiting list. Just needed a few people not to cough up the money for their pitch, and I would be in.

It was a nervous wait for 2 days, to see if I had a spot, but in my heart and mind I knew was going to be selling my jewellery at the St George's Hall summer arts market. When I got my confirmation email, of course I did the obligatory dance in the kitchen, but then it was all systems, go, I had to get myself organised.
How was I going to display the jewellery?
What was I going to cover the tabletop with?
How was I going to carry all the stuff to the venue?
How do I get to the venue, baring in mind St George's Hall is on a dual carriage way?
How was I going to display the prices?
There was a million and one things going through my mind, and the week before the market, I was waking up at 4.30am - 5am, with eureka moments and ideas, while trying to get the web site finished in time for the event. I have to say, I really feel sorry for the web designer, with the proliferation of ideals being sent as emails that early in the morning.

Even the evening before, when I though I had everything under control, I found that the boxes where not big enough to hold the jewellery displays, so it meant rushing back to the shop with the old boxes, and the displays to test and find the correct boxes size to hold all my stuff.

So 9pm I am finally all packed and ready, I decide to price up the items on the day, after all, how long will it take? Famous last words.

Come the Saturday, pack lunch is made, got plenty of water, even though I personally detest the stuff, unless it's got additives, and car is all packed to go. I get to St George's Hall, and get a nice little parking space right on the steps, can't believe how handy that was, skip up the stairs, and I have been assigned table 31! Anyone that knows me knows that I have a thing about the number 13, so as 31 is he reverse I take it as an omen.

I'm in a good position opposite the pop up cafe of St George's Hall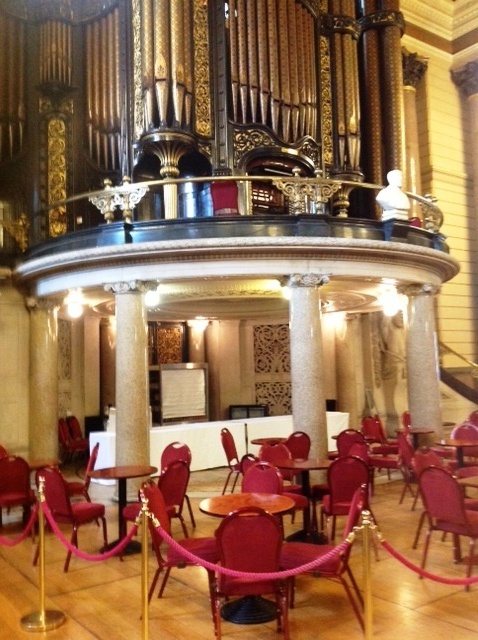 So I'm bewteen to seasons stallholder selling handmade posters.

Setting up took longer than I thought, especially as I had to add the prices to all my pieces, and add them to the display.

So by 10.30 am I was all set and ready....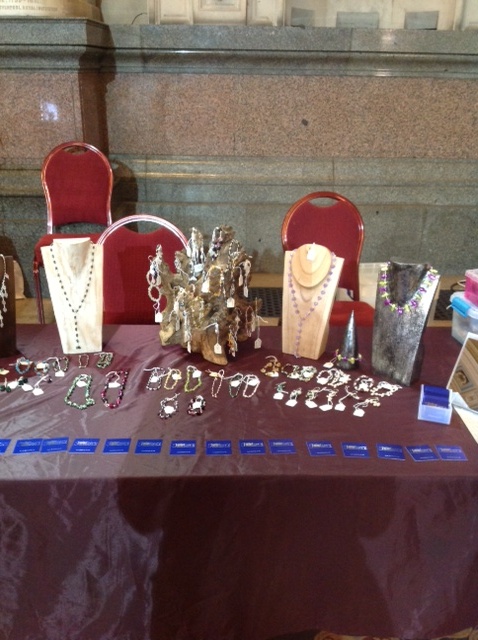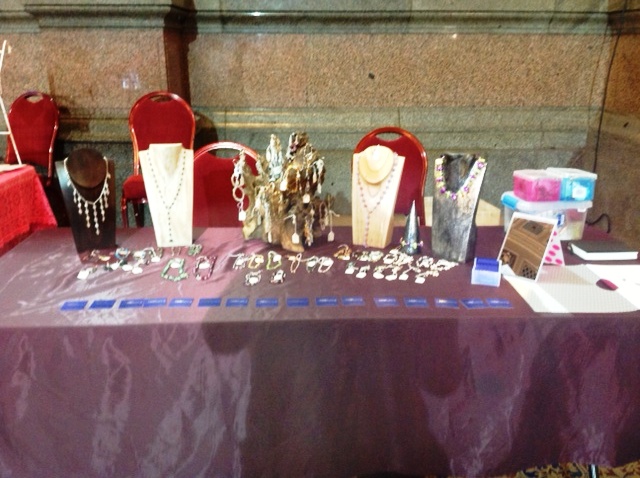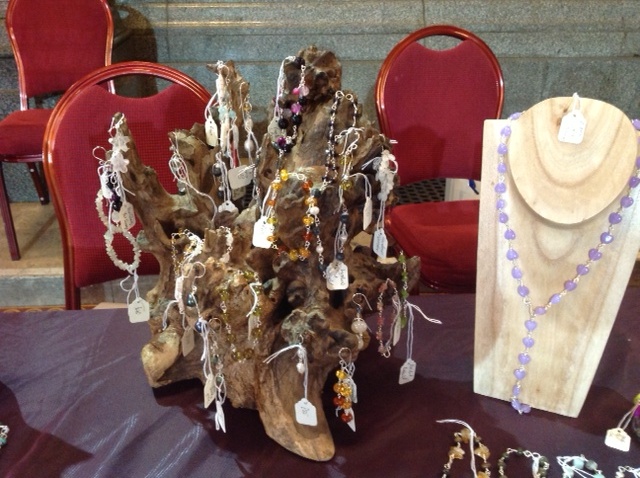 0 Comments
September 14, 2013
Copyright © 2019 Joolzery. All Rights Reserved.