Where's Joolzery in March? | Handmade Spiritual & Healing Crystal Jewellery | Joolzery
Where's Joolzery in March?
I'm Back!!!!!!!!

Well its been a quiet few months for me, after the manic Xmas period, which only seems like 2 weeks ago!

Where has the time gone?

Anyway I start the new year in the iconic Adelphi Hotel, with the Artisan Collective's March Handmade Arts & Crafts Market, and I can't wait to catch up with everyone.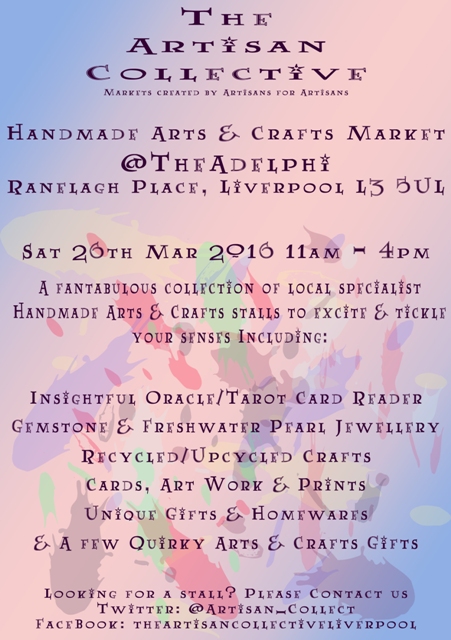 This is a great little handmade arts & crafts market which features and promotes local handmade artists and crafters from the Merseyside area, especially those that are new.

If you are around on Saturday th 26th March, why not pop in and say Hi.

These markets are great events to pick up something truly unique, and are a fabulous opportunity to fine those perfect original gifts.

Joolz xxx


0 Comments
March 01, 2016
Copyright © 2020 Joolzery. All Rights Reserved.