Where's Joolzery in April?
Where's Joolzery in April?
Slowly does it.....

So last month was my first handmade arts & crafts market of 2016.
It was great getting back into the swing of things and catching up with some not so old friends, artists and crafters, as well as some new.
So where is Joolzery this month?
I'm at two venues this month.
On Sunday the 24th April I will be at the Ness Gardens Spring Arts & Crafts Market 10am - 5pm. Entry is free

And then on Saturday the 30th April I return to iconic Adelphi Hotel, with the Artisan Collective's March Handmade Arts & Crafts Market.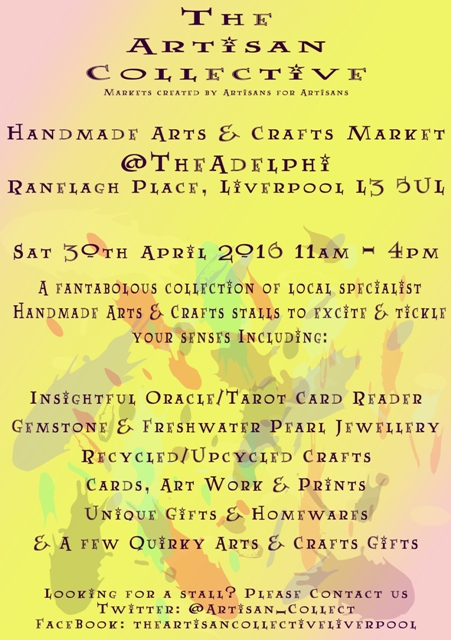 This is a great little handmade arts & crafts market which actively promotes local handmade artists and crafters from the Merseyside area, especially those that are new, and is free to enter!

If you are around on either dates, why not pop in and say Hello.

These markets are great events to pick up something truly made with passion, and are a fabulous opportunity to fine those perfect original gifts and listen to the inspiration behind the designs.

Joolz xxx


0 Comments
April 01, 2016
Copyright © 2020 Joolzery. All Rights Reserved.