Fathers's Day Gifts | Joolzery | Handmade Sterling Silver Gemstone Freshwater Pearl Jewellery
Father's Day Gifts
Fathers's Day Gifts

What do you give your Father for Father's Day?

This year in the UK Fathers Day occurs on the Sunday 19th June

Struggling to find that ideal gemstone gift for your father, grandfather or the other significant male role model in your life?

Well I may have the ideal gemstone solution for you!

Father's Day is such a poignant day for me being an orphan, the last time I say my father I was 4 and half years old, although not a tall man, to me he was a giant, and I always felt safe, loved and secure when he held me.

He encouraged my curiosity and inquistiveness, and allowed me to just be, encouraged me to explore, supported me in my endeavours and gave me the confidence to accept myself as I am, regardless of my flaws.

For those who know me, it's his influence that you see in my character today, my morals, ethics, integrity and authencity all stem from him and his nature and nurture.

He taught me independence, responsiblility, courage, integrity and respect, and gave me the courage to believe that I can achieve ANYTHING I put my mind to!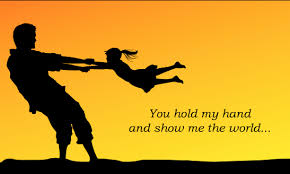 I thought I had all the time in the world to spend with him, never even thinking that he would be taken from me in my early teens, and my one and only regret in my life is that I was not able to spend more time with him and the missed opportunties to learn from him, but I also taught me that life is short and that you have to grab all the opportunties that comes your way and make the most of them!

It's no wonder that I never go a week without thinking about him, although I can't remember what he looks like I still remember how he made me feel, and still miss him dearly!

As well as my father there have been two other male figures in my life who where pivotial in my life who I loved, trusted and respected like as father figures, who saidly passed away last year, that was my God father, Micheal and my mechanic Terry.

It is with this in mind that I have selected some semi precious gemstone whose energies and/or properties can help those truly that special people in our lives.



Turquoise
Turquoise is a purification stone, it dispels negative energy and can be worn to protect against outside influences or pollutants in the atmosphere.



Turquoise promotes self-realisation and assists creative problem solving.

Pietersite
Pietersite is known as the Tempest Stone, as it is a gemstone known to contain a charge, almost like a little storm raging within!



It discharges negative energies and emotional turmoil, cleanses the aura, and restores calm, and brings about change.

Hawk's Eye
It is said that Hawk's Eye is a protection gemstone, especially against the negative energy of others.



It is said that Hawk's Eyes has the ability of providing sight, vision and enhancing the ability to focus.

Lapis Lazuli
Lapis lazuli is a stone of protection that may be worn to guard against psychic attacks, it quickly releases stress, bringing deep peace



Lapis is also known for creating openness, truthfulness, and creativity.

Smokey Quartz
The Emotional Balancer Gemstone, is a fabulous stone for grounding all negative energy, as well as stabilising mood swings.



Smokey Quartz can reduce the fear of failure, unblocks self-limitations allowing one to risk trying new experiences.

Garnet
Garnet is known as an Abundance Gemstone, especially when one wants to stimulate business success.



It is said that wearing Garnet can increase ones popularity and self esteem.
I have to say that some of these semi precious gemstones are some of my personal favourites.
Hopefully if you are looking for something special and meaningful, for the fabulous person in your life, that I have given you some gift ideas.
Joolz xxx
0 Comments
June 06, 2016
Copyright © 2020 Joolzery. All Rights Reserved.