Handmade Floating Pendants
Handmade Floating Pendants
I got some fabulous semi-precious gemstones that I wanted make the real centre piece for some pendants

So I created these simply stunning pendants, using a fine sterling silver wire, that gives the impression of the semi precious gemstones floating when worn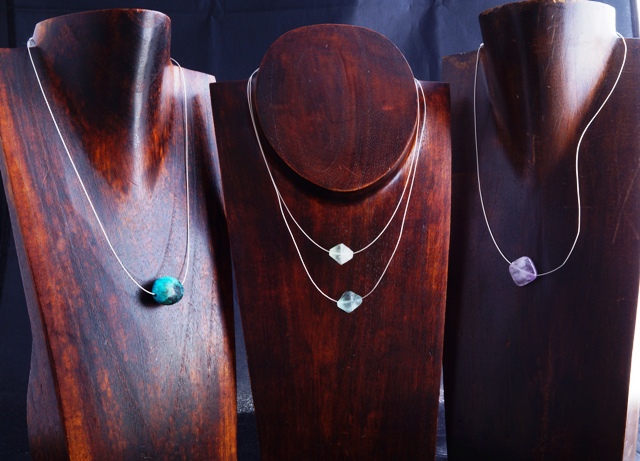 I love the simplicity of these pendants, and I really think they show off the natural beauty of the gemstones
What do you think?
Joolz xx
2 Comments
June 11, 2016
2 Comments
January 06, 2017

Just beautiful. The stones are so gorgeous that they don't need any embellishment. X

Kim Ford
January 22, 2017

Hi Kim,

You are so right.

That's why I wanted something that was very simple, so that the beauty of the stones would stand out on its own, and didn't have to fight with anything that would detract from their natural fabulousness.

Joolz xx

Joolz
Copyright © 2020 Joolzery. All Rights Reserved.