Wheres Joolzery in October? | Handmade Sterling Silver Gemstone Freshwater Pearl Jewellery
Where's Joolzery in October
After the summer siesta it looks like Joolzery is spreading her wings in the handmade arts & crafts market

So it was a bit of a gentle return for Joolzery to the handmade arts & crafts markets in September, with just one appearance at the iconic The Adelphi Hotel.

As usual it had a great mix of regulars, some returning stall holders as well a some new stallholders, new to the whole handmade crafts movement in Liverpool.

Its always great to catch up with fellow artists and crafters, find out what they've been upto, their inspiration and how they use social media for their craft business.


So where is Joolzery in October?

So this month I'm stepping things up a bit and changing things around.

I am trying a new geographical area by taking part in the Pendle Art Fair on the weekend of 8th and 9th of October.

This is a new venue as well as a new art fair for me, but I think it will be a good opportunity to get the Joolzery brand out a little further a field.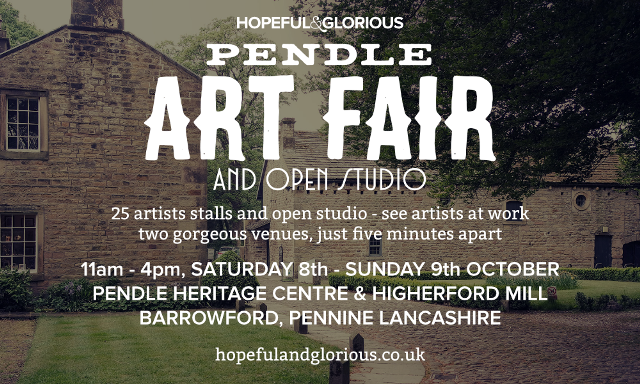 As well as art there will be fabulous handmade crafters from the North West area, I am so looking forward to taking taking part.

I will be back at the iconic Adelphi Hotel, with the Artisan Collective's Handmade Arts & Crafts Market, on Saturday the 29th October 2016 11am to 4pm.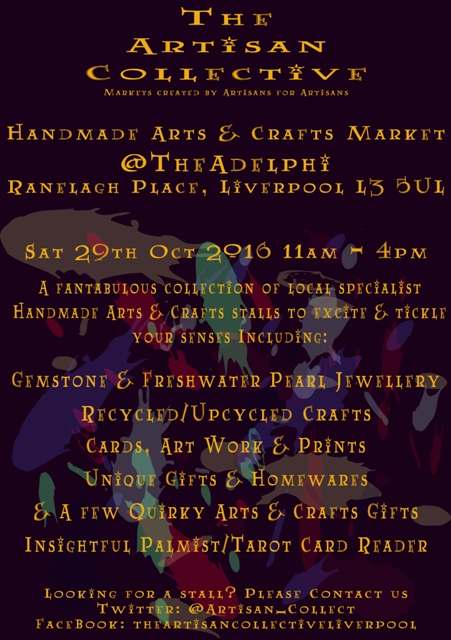 This is a great little handmade arts & crafts market which actively promotes local handmade artists and crafters from the Merseyside area, especially those that are new to the handmade movement, and is
free to enter!!!!
As well as arts & crafts they have a resident Tarot Card Reader/Psychic, and an Alternative Therapy Practitioner providing mini holistic massages, what a great way to release those shopping stresses!
If you happen to be around any of the venues on the dates that these markets and fairs are on, why not visit and say Hello.
These markets are great events to pick up something truly made with passion, and are a fabulous opportunity to fine those perfect original gifts and listen to the inspiration behind the designs.
Joolz xxx
0 Comments
October 03, 2016
Copyright © 2020 Joolzery. All Rights Reserved.