Crocheted Necklaces | Joolzery | Handmade Sterling Silver Gemstone Freshwater Pearl Jewellery
Crocheted Necklaces
Following on from the wire crochet course I completed on the 19th October, I have been a little bit busy.......
Since completing the wire crochet with Swarovski crystal and pearl course last week, I have been busy, putting my new skills to good use.
Still working with copper wire, while I await the deliver of some sterling silver wire, I have been designing a new line of crocheted copper wire necklaces.
As I am using copper wire to start off with, it make sense to use turquoise and azurite chrysocolla gemstones as their unique gem stone properties are enhanced.
My first stab going solo is this little stunning piece: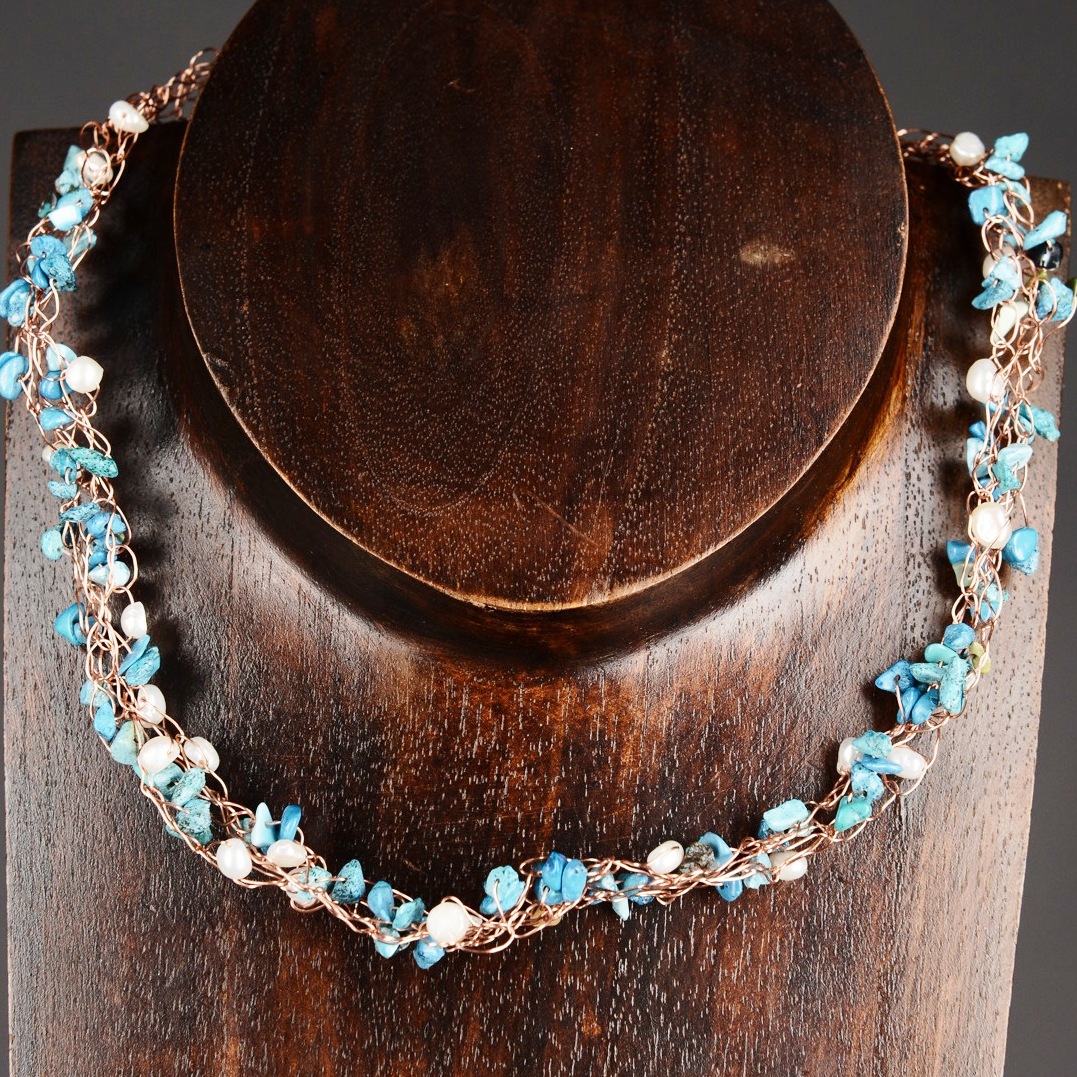 I have then gone on to make 3 other copper crochet wire necklaces which can be found in the new Crocheted Collection
I will be creating my sterling silver wire range starting with an abundance choker necklace using a combination of citrine, peridot and amethyst.

If you have any gemstone combinations that you think will look stunning drop me a line.
Enjoy xxx
Joolz
0 Comments
October 29, 2013
Copyright © 2020 Joolzery. All Rights Reserved.