Joolzery | Handmade Sterling Silver Gemstone Freshwater Pearl Jewellery
Where's Joolzery in December?
What was I thinking??????

Well I don't know how it's happened, well obviously I know how it happened because I did it, but somehow I have managed to book a handmade market/fair for every weekend except the Christmas weekend in December.

Which for me is quite impressive if you know me well and my habits when it comes to the season of Winter!

So where will I be???

For starters, I will be taking part in the Winter Arts Market, with Open Culture, on Saturday the 3rd December, in the Awesome Liverpool Anglican Cathedral, from 10am to 7pm.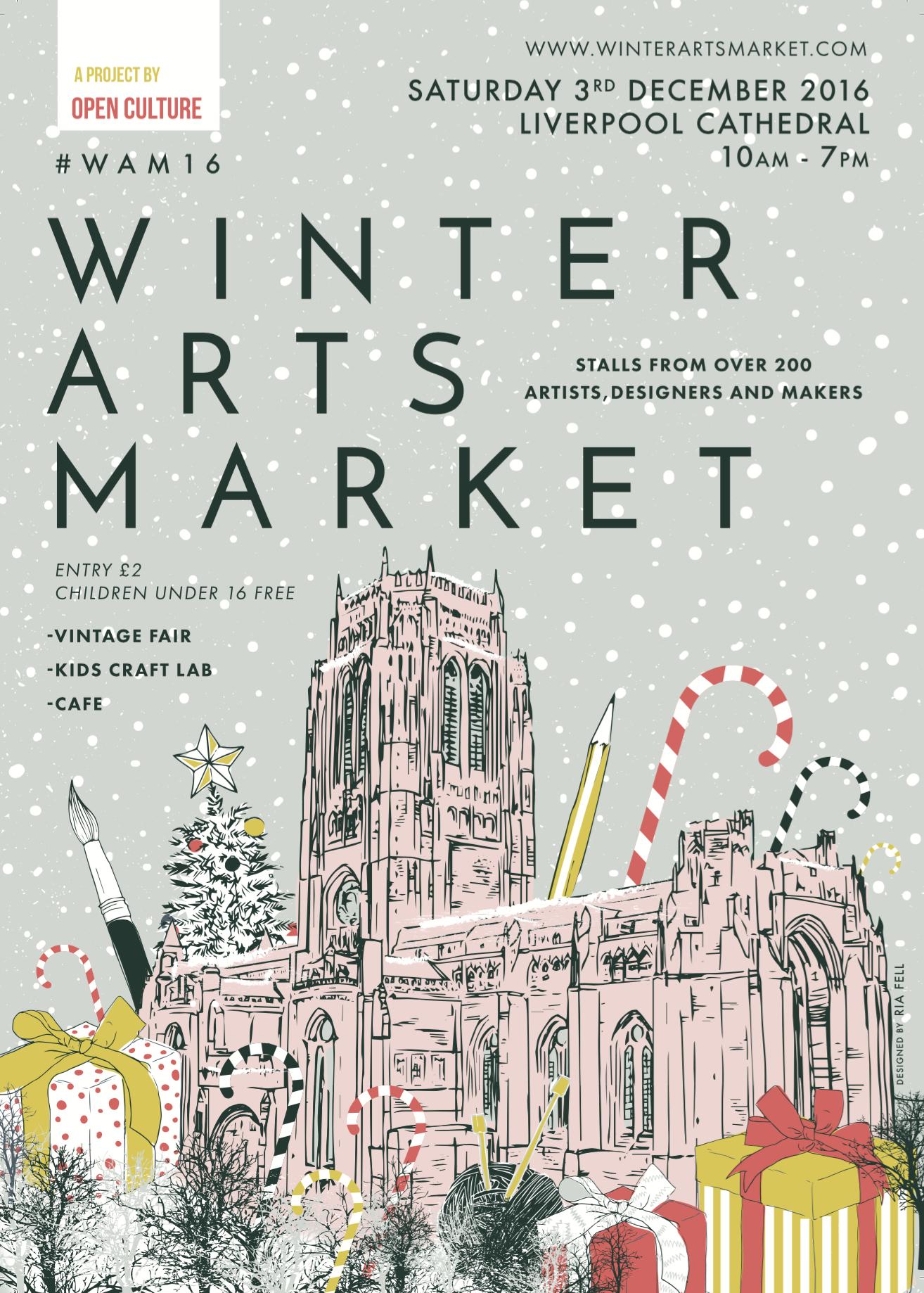 For those of you who are really observant you would have realised that the Winter Arts Market is not in the usual venue of the magnificent St George's Hall and not over the full weekend, but with over 200 of the finest designers, makers and creators its well worth a visit.
On Sunday the 11th December 2016 11:30am - 3pm, I will be taking part in The Daniel Adamson "The Danny" Christmas pop up shops: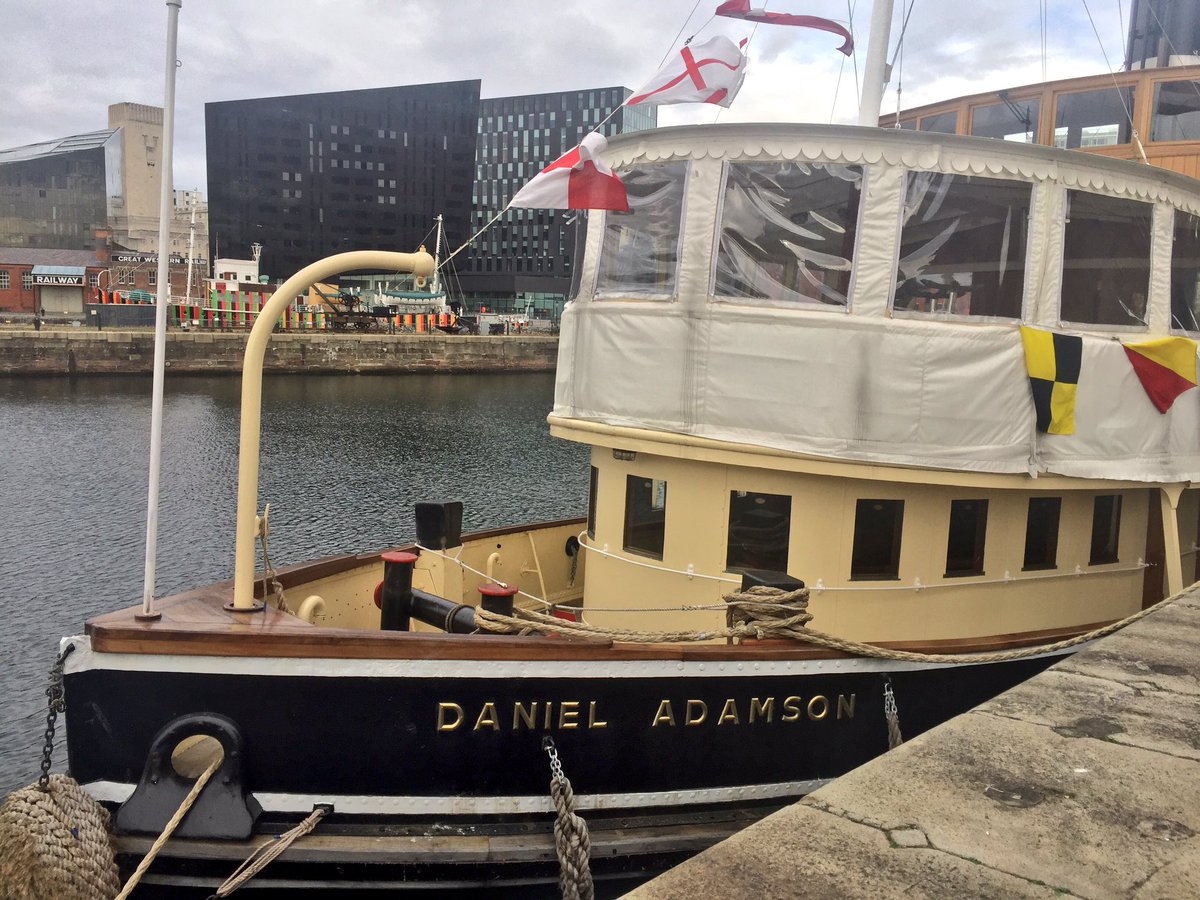 As you can imagine this is going to be an interesting one for me, with it being on a boat on water and all, which at the time of booking I didn't realise, with my huge Really Useful Boxes and all.

But as they say when someone offers you an opportunity say Yes, and work out the details later!
On Saturday 10th December 2016 11am - 3pm, I will be taking part in the BlackBurne House Family Christmas Extravaganza: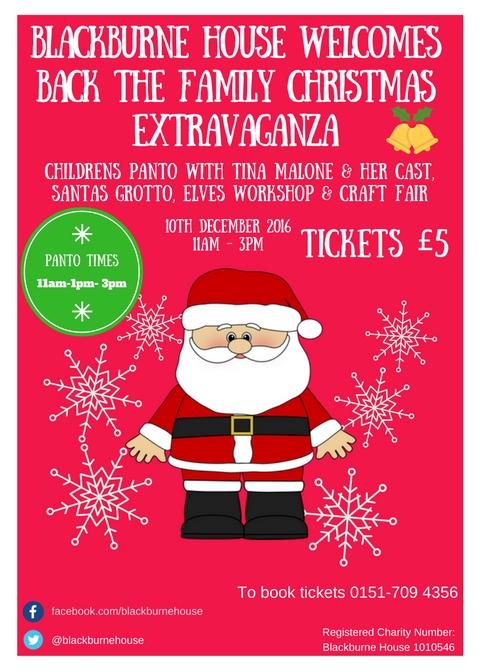 This is a another first for me, but looking forward to a day of Christmas festivities and panto, I mean who does love a bit of "He's behind you"???
Then on Saturday the 17th December 2016 11am - 4pm, you will find me back at the iconic Adelphi Hotel with the Artisan Collective: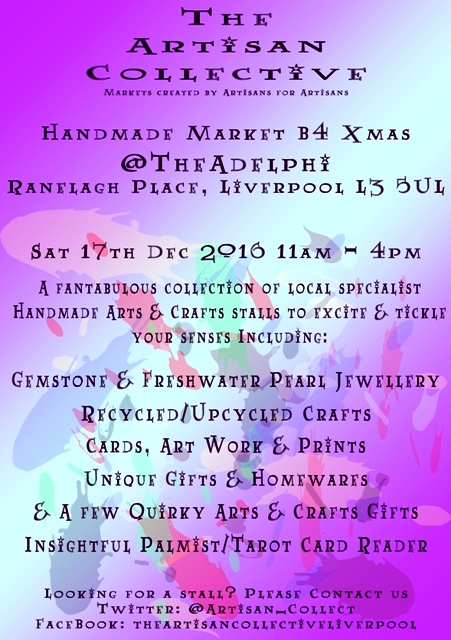 With a week to go before Christmas, this is an ideal opportunity to pick up those last minute Christmas gifts, from a little pop up handmade arts & crafts market, which actively promotes local handmade crafters and artists from the Merseyside area, and hear the inspiration behind the designs,
In addition to handmade arts & crafts, they also have a resident tarot card/palmist/psychic and holistic therapies including Indian head or back massages and reiki, what a great way to relax after a stressful day of Christmas shopping?
0 Comments
December 01, 2016
Copyright © 2020 Joolzery. All Rights Reserved.