Where's Joolzery in April? | Handmade Spiritual & Healing Crystal Jewellery | Joolzery
Where's Joolzery in April?
Getting back into the swing of handmade arts & crafts

Its been 3 months since my last handmade arts & crafts, but it great to be back.

Last month was my first of 2017, and it was fun to catch up with some old, and meet some new Merseyside crafters and artists.

This month I will be taking part in two arts & crafts markets.

Over the Easter weekend, 14th - 17th April 2017, I will be taking part in the Easter shopping fair at Tatton Park: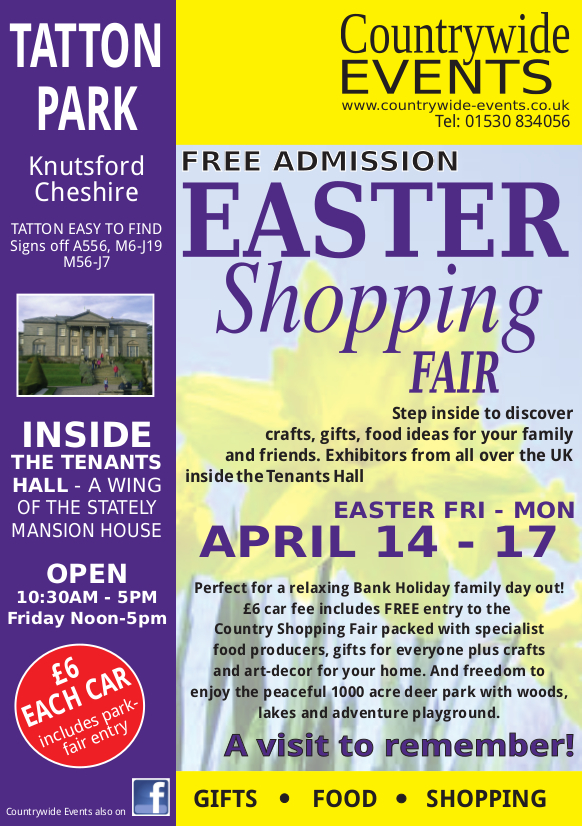 I am really excited to be taking part in this event, as I have never been to Tatton Park, so it's a new geographical region and location for Joolzery.
Then I will be back at the iconic The Adelphi hotel on Saturday the 29th April 2017.
This is a great little handmade arts & crafts market which features and promotes local handmade artists and crafters from the Merseyside area, especially those that are new to the handmade movement in Liverpool.
If you're around on either dates, why not pop in and say Hello?
These markets are great events to pick up something truly unique, and are a fabulous opportunity to find those perfect original gifts.
Joolz xxx
0 Comments
April 02, 2017
Copyright © 2020 Joolzery. All Rights Reserved.