Where's Joolzery in July? | Handmade Sterling Silver Gemstone Freshwater Pearl Jewellery
Where's Joolzery in July?
This is where it all started!

June was a great month for me, as I was lucky enough to be selected for the Summer Arts market at the magnificent Liverpool Anglican Cathedral.

Although a long day, it was great to hang out with other handmade creatives from within the North West area, finding out what going on, hearing their stories, catching up with old crafters and artists and meeting new ones.

With over 200 independent stalls, you can imagine the creative atmosphere.

As to July, I will be back at the iconic The Adelphi hotel on Saturday the 29th July 2017.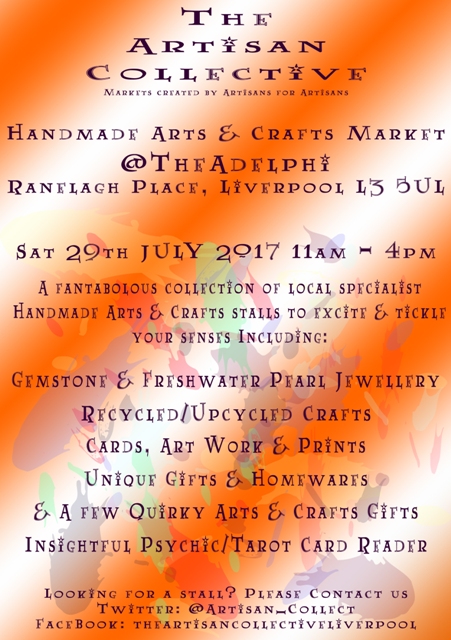 I really like taking part in this little handmade arts & crafts market as it features and promotes local handmade artists and crafters from the Merseyside area, especially those that are new to the handmade movement in Liverpool.
If you are in Liverpool City Centre on Saturday the 29th July 2017, then why not pop in and say Hi.
These markets are great events to pick up something truly unique, and are a fabulous opportunity to find those perfect original gifts.
Joolz xxx
2 Comments
July 01, 2017
2 Comments
July 10, 2017

Will you have the new rough gemstone wire wrapped pendants with you?

Julia
July 13, 2017

I'm hoping to, currently working on some sterling silver gemstone anklets and charm bracelets for Summer jewellery. Joolz xxx

Joolz
Copyright © 2020 Joolzery. All Rights Reserved.