Joolzery Autumn Equinox Flash Sale
Joolzery Autumn Equinox Flash Sale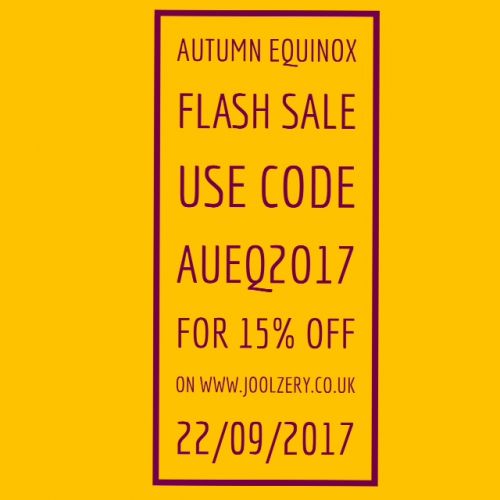 So we are now in September and coming to the end of Summer

Summer is now coming to an end, mind you with the great British Summer Weather I am not sure we really had a Summer.

Summer offically ends at 21:02 on Friday the 22nd September 2017, in the UK and so I thought it would be a great idea to hold a 24 hour flash sale: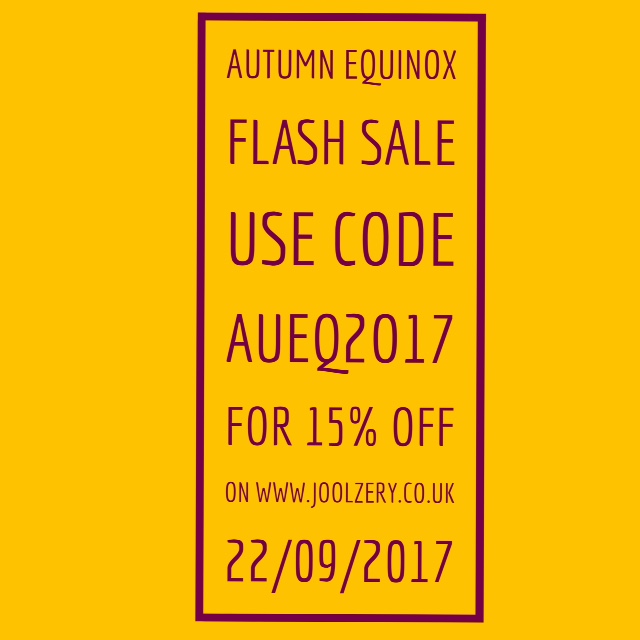 Just enter the code AUEQ2O17
at checkout to get 15% off, on the 22nd September 2017, when ordering online at www.joolzery.co.uk
0 Comments
September 20, 2017
Copyright © 2020 Joolzery. All Rights Reserved.