Value Lesson in How Not to run an Online Business | Handmade Spiritual & Healing Crystal Jewellery | Joolzery
Valuable Lessons in How NOT to run an Online Business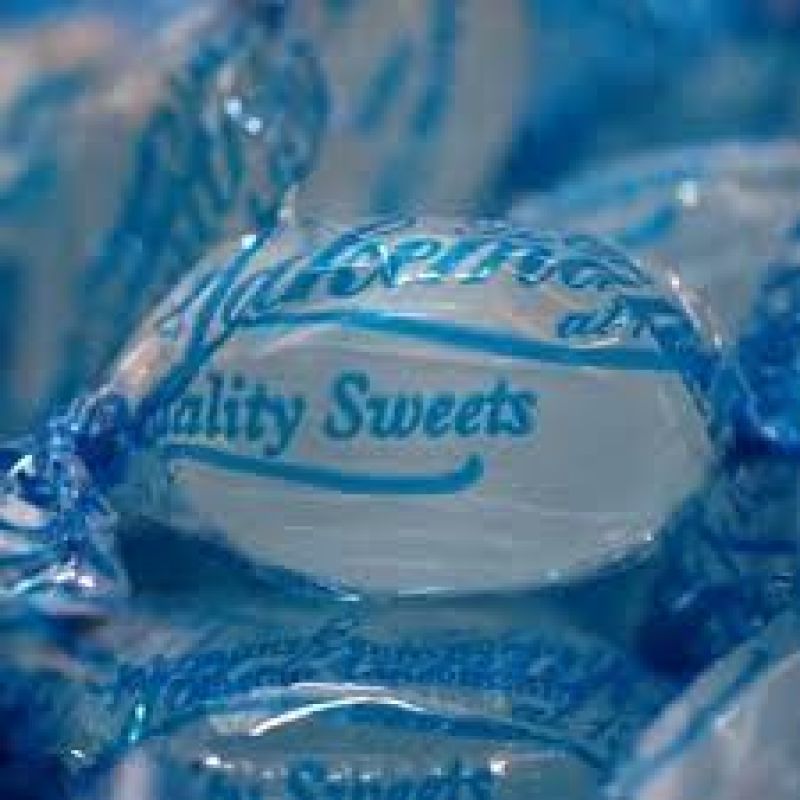 Anyone who knows me knows that although I have a sweet tooth, I'm very picky when it comes to my confectionary.

I know running a business is hard and challenging, but even more so when your systems and suppliers let you down, and this is a case in point that happened to me at the end of last month.

When it comes to mints it has to be Jakemans, but not just any Jakemans it has to be the Menthol & Eucalyptus with a hint of Lemon ones.

Unfortunately for me, for some unknown reason it seems to be really hard to find them on the high street and supermarkets anymore.

I have tried the Peppermint Menthol ones but they just do not hit the spot, as I find them too sweet, which is weird as I have a very sweet tooth.

So I decided to use the power of the Internet, to satisfy my little craving, and low and behold, less than 6 miles away from me was a Retro sweets company that sold those much sort after sweets.

This is where the lesson in how not to run a business begins.

The website was a bit amateurish, pictures seemed to be added in random sizes and positions on the website, but luckily the search box allowed me to find what I was looking for, and as an added bonus it was a local business, less than 6 miles away, across the water on the Wirral!

So with so much glee and credit card in hand I proceed to place my order with my iPad.

Everything was going smoothly, even though I baulked at the postage & package fee of £4.99 as I felt I could easily and cheaply pick the items up myself, but hey in life you can't have everything!

When it came to payment, it was insisting that I create a PayPal account??!!!???

Now I know in this day and age, you might be think, what's the problem with that?

Well why should I sign up for a product/service I have no interest in to buy something I want?

And so for the time being that order was put on hold.

A couple of days later I decided to give this order another go, and the same thing happened, so I called the company, luckily on a freephone number and had to put up with their looped messages for over 33 minutes before getting to speak to an actual human, who then passed me onto an tech person, to walk me through their on-line sales process, as if I was an idiot, however he was doing this on a PC and I was still doing this on my iPad, and we were getting different payment screens.

I also asked if it was possible if I could pay for the order over the phone instead of online, to which he said No.

I then asked if I could pay for the order in person and pick it up as I'm just over the water, again I got the emphatic No!

So at the end of this conversation I was not really impressed by this company, but I sooooo wanted those sweets.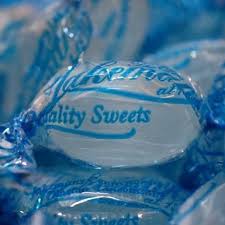 After a day or so I decided to try one last time, but this time instead of using the iPad I used a PC and lo and behold, I was able to make my payment without having to sign up to a PayPal account, result!
The payment was taken, but I wasn't sure if the order has ben placed as there was a weird feedback system, with an order reference no, but no confirmation email was sent, but hey maybe I'm being picky?
3 days passes and I hear nothing from this sweet company, so I try calling them to see if the order was placed, and am kept hanging on their freephone for over 40 mins both times.
I call again and leave a message as I can't waste another 30 mins listening to their looped message that you're call is important blah blah blah, followed up with an email, but after a day there was no response from this company to my telephone message or email.
I resort to calling my credit card company to check if a payment has been taken by this company and an order placed, which they confirm had happened.
At this point I'm wondering if this is a legit company or not, so resort to the good old social media, and the power of Twitter, and low and behold I get a response!
They ask for the order number, which I duly provided.
They confirm that they have received the order and that its
in transit on its way to you, I have asked the courier for a specific delivery date for you, as soon as I hear back from them I will let you know
Now as it's Friday, I decided I would give them some leeway, so I was expecting on Monday morning an update, no such luck and again I had to use social media to contact the company with an update of when the order was going to be delivered.
To which I got the reply
The courier has said that there was a slight delay and it will be delivered on Wednesday. I am sorry for the delay in getting it to you
Now this is all well and good, but when you are ordering from a company less than 6 miles away from you, you really have to ask the question why is it taking 3 days to deliver the order?
So while I wait today for my order to be delivered from a local company I thought why not turn a negative into a positive?
In business you are only in business if you have customers, and you only have customers if you provide a product/service that they want, at the right price in a timely fashion.
And here is the crux, if it wasn't for the fact that I REALLY wanted those sweets there were so many places they could have lost this order.
This business has been going since 2011 and had only had 137 orders, and I have to say luckily I placed a bulk order, so I would not use again or recommend anyone else use this company even though they had some other sweets that caught my eye, they are just not reliable or contactable.
So what did I learn from this experience:
Your website represents your business and products/services online, so you need to pay attention to how it looks and functions and the images you add to them, if it does not look right, you will loose sales regardless how much marketing and advertising you do
When testing your website test to make sure that it's compatible with all common devices, do not assume all you orders will come from PCs
Test the ordering feedback system is working, including the confirmation message and follow up with an email confirmation of the order, especially if you allow Guest orders
It's great to have a freephone on your website, but keeping someone a looped message for over 30 minutes is not really on, and if you ask them to leave a message, then call them back within a reasonable time.
Be flexible and reasonable, sometimes a little common sense can make a whole lot of difference
Respond to all forms of communication in a timely fashion
Be proactive - Customers should not be chasing you up about missing orders, if you are aware of the problem get in front of it
Although social media has its place, when dealing with customer dissatisfaction, it is not the correct medium, a telephone call, the personal touch, is enough to soothe the most ruffled feathers, and keep a customer for life!
In business just as in life things do go wrong, but its how you handle it that makes all the difference.
If this happened in my business I would be toally embarrassed and absolutely fuming that the courier has let the reputation of my business down, so much I would have sacked the courier and bearing in mind the customer is less than 6 miles away I would have delivered that order myself, with a bunch of flowers to say sorry!
But hey maybe I care about my business reputation more than most.
What would you do?
What do you guys think?
Joolz xxx
PS after waiting in all day on Wednesday, my order didn't turn up, apparently the courier company lost the package!!!!!
2 Comments
September 08, 2017
2 Comments
September 08, 2017

Sounds like a nightmare!????

Did you get it sorted?

JB
September 08, 2017

Eventually I did, it arrived today, after the courier lost the original order!

Which is impressive as the box was a size of a kettle, so we are not talking small!



Joolz
Copyright © 2020 Joolzery. All Rights Reserved.