Alsager Mind Body & Spirit Show | Handmade Spiritual & Healing Crystal Jewellery | Joolzery
Alsager Mind Body & Spirit Show
Following on from the success of the Christmas Arts & Crafts Fairs, Joolzery is really excited to be participating in Mind Body & Spirit Events starting in the New Year.

Over the last few months, I have been selling my shiny little wares at various Arts and Craft Fairs and Markets in the Liverpool Area.

As the New Year starts, I will be expanding by selling at some Mind Body & Spirit Fairs as well, as it seems to me to be a natural progression.

Personally I am really excited by both this opportunity and business development, as it it allows me to re-connect with my spiritual side and aspect of my personality, as well as meet up with other spiritual and holistic based stall holders.

The first of which will be on the 4th January 2014.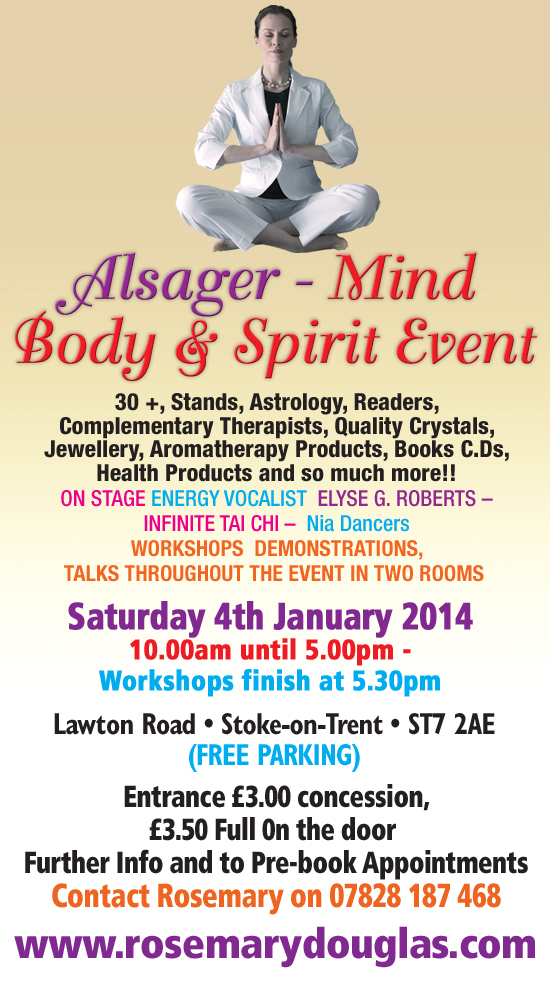 Hopefully I will see you there.

Joolz xx

0 Comments
January 01, 2014
Copyright © 2020 Joolzery. All Rights Reserved.