Where's Joolzery in November 2018? | Handmade Spiritual & Healing Crystal Jewellery | Joolzery
Where's Joolzery in November ?
Hello Autumn.....

So we are now in Autumn, Halloween and Bonfire has been and gone, so now what's left is Christmas

With that in mind November is looking a very busy month when it comes to Handmade Craft markets

On Saturday and Sunday the 17th & 18th November 2018 11am - 4pm, I will be taking part in the Hopeful & Glorious Winter Art Fair in Lytham Hall, in Lytham St Annes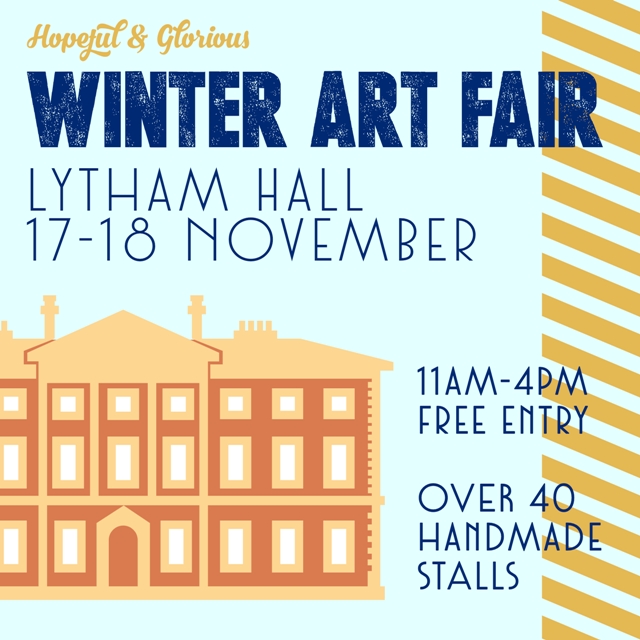 On
Saturday the 24th November 2018 11am - 4pm
, I will be back at to the Iconic The Adelphi Hotel for The Artisan Collective Winter Handmade Crafts Market: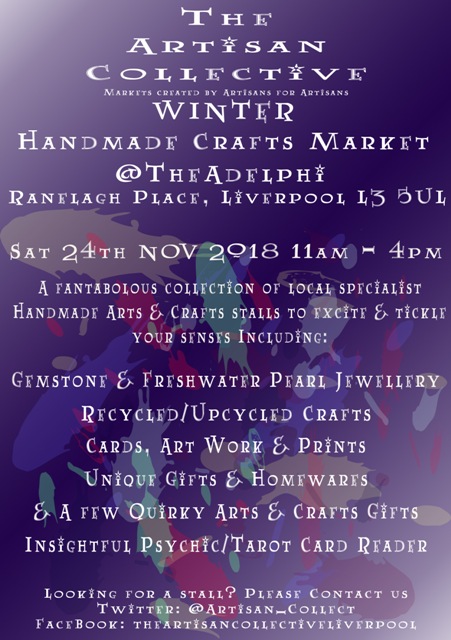 I really like taking part in this little handmade arts & crafts market as it features and promotes local handmade artists and crafters from the Merseyside area, especially those that are new to the handmade movement in Liverpool, so there is always something new and different.
If you are in Liverpool City Centre on Saturday the 24th November 2018, then why not pop in and say Hi.
Then on
Sunday 25th November 2018 11am - 7pm
I return to the Chapel Gallery Christmas Market, which we be part of Ormskirks' Christmas Light switch on event: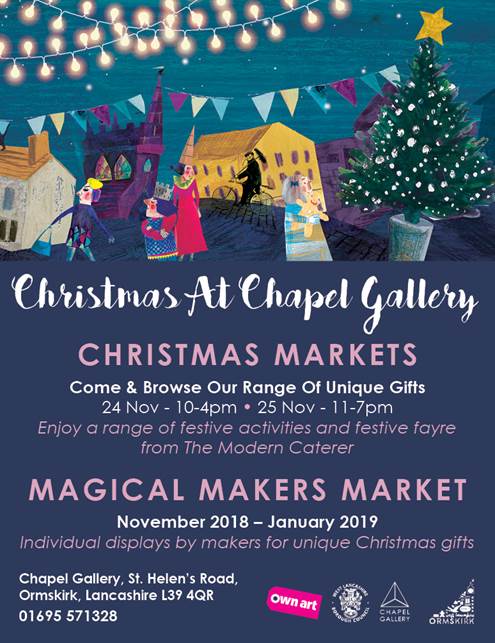 These markets are great events to pick up something truly unique, and are a fabulous opportunity to find those perfect original Christmas gifts, as well supporting the local economy, it allows one to make a future for the crafters and artists who take part.
Joolz xxx
0 Comments
November 01, 2018
Copyright © 2020 Joolzery. All Rights Reserved.