Spring Fair 2019 Collection | Handmade Spiritual & Healing Crystal Jewellery | Joolzery
Spring Fair 2019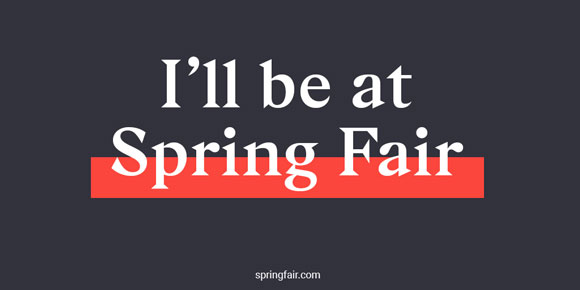 Here's a preview of some of my handmade sterling silver gemstone jewellery that I will be showcasing at the Spring Fair in NEC Birmingham, Hall 19 - 20 Stand 20M02 on the 3rd - 7th Februar 2019


If at first you don't succeed, try, try, try again!

Spring Fair is my second trade show of 2019, and I have to say, I am pretty daunted by this one, as it mahoosive, and it is so easy to get lost in the crowd.

Spring Fair seems to be one of the biggest, if not the biggest trade show, in the UK, it has taken over most of the halls in the NEC Birmingham complex, and runs over 4 days, from the 3rd to the 7th February 2019!

I will be in Hall 19-20 Stand 20MO02, I think this time I have got the location right, although I am in the Fashion and Jewellery section, I am in the Fashion First section, on an end slot.

I am learning that the old adage, location, location, location really is key when it comes to these tradeshows.

My wholesale (trade collection) is separate from the public side of the website, as I still wish to sell the unique individual sterling silver jewellery pieces direct to my customers, so they still know that only them are wearing those unique pieces I have created, unless someone else copies my designs.

The collection has been based on the gemstones of the following properties:
Abundance
Joy
Manifestation
Chakra Alignment,
Psychic Abilities and
Protection
And here are a few of the sterling silver gemstone pieces I have created:
Handmade Sterling Silver
Freshwater Pearl Bracelet

Handmade Sterling Silver
Kyanite Choker



Handmade Sterling Silver
Iolite Earrings



Handmade Sterling Silver
Amazonite Cufflinks



Handmade Sterling Silver
Turquoise Copper Ear Climber


Handmade Sterling Silver
Hawks Eye Charm Bracelet


What do you think?
Joolz xxx
PS If you would like a piece of jewellery deigned in a gemstone that I have not already created, contact me, and I will make one for you :) xxx
0 Comments
February 01, 2019
Copyright © 2020 Joolzery. All Rights Reserved.