Joolzery at Scottish Trade Fair 2019 | Handmade Spiritual & Healing Crystal Jewellery | Joolzery
Joolzery at Scottish Trade Fair 2019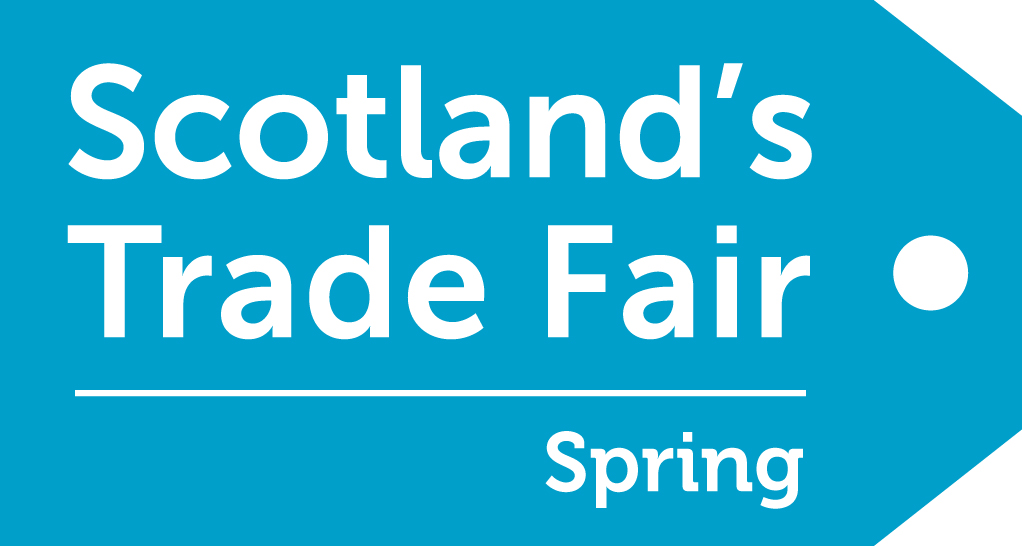 Joolzery at the Scottish Trade Fair in Glasgow on the 20th - 22nd January 2019


I have now taken part in my first trade show of 2019, Scotland's Trade Show in the SEC in Glasgow.

After an really easy scenic drive up the M6 onto the M74 through the Lake District and through the Borders into Scotland onto Glasgow, a journey I used to do regularly on the train when studying in Glasgow years ago.

The views was absolutely spectacular, which you cannot fully appreciate when on the train, and the drive took just under 4 hours, as the roads was practically empty until I got to Glasgow.

When I arrived, I was surprised how small the SECC was compared to other event locations I have been to over the last year.

The first thing I had to do once I was booked in was find my little stall, which took some time, and I was a little disappointed to realise that my little stand was sandwich between 2 huge stands and oppposite an even bigger stand!
On top of that the side wall configuration was on the wrong side, and both stands on either side had already set up, so it was too late to do anything about it.

Oh well its too late now to worry about such things, and I needed to concentrate on setting my stand up, ready for the show the following day.

Even though you can do practice runs at home how you are going to set up your stand, there are always things that you do not expect and control when you get on-site, so I always like to take my time when setting up, to work out how to use thw space effectively.

What I loved about ScotTrade, was that they had porters, who have industrial size trolleys, which meant that my car was emptied in one trip, rather than the usual 4/5 trips I usually have to do with my foldable trolley.

And then the hard work of creating my stand begins.....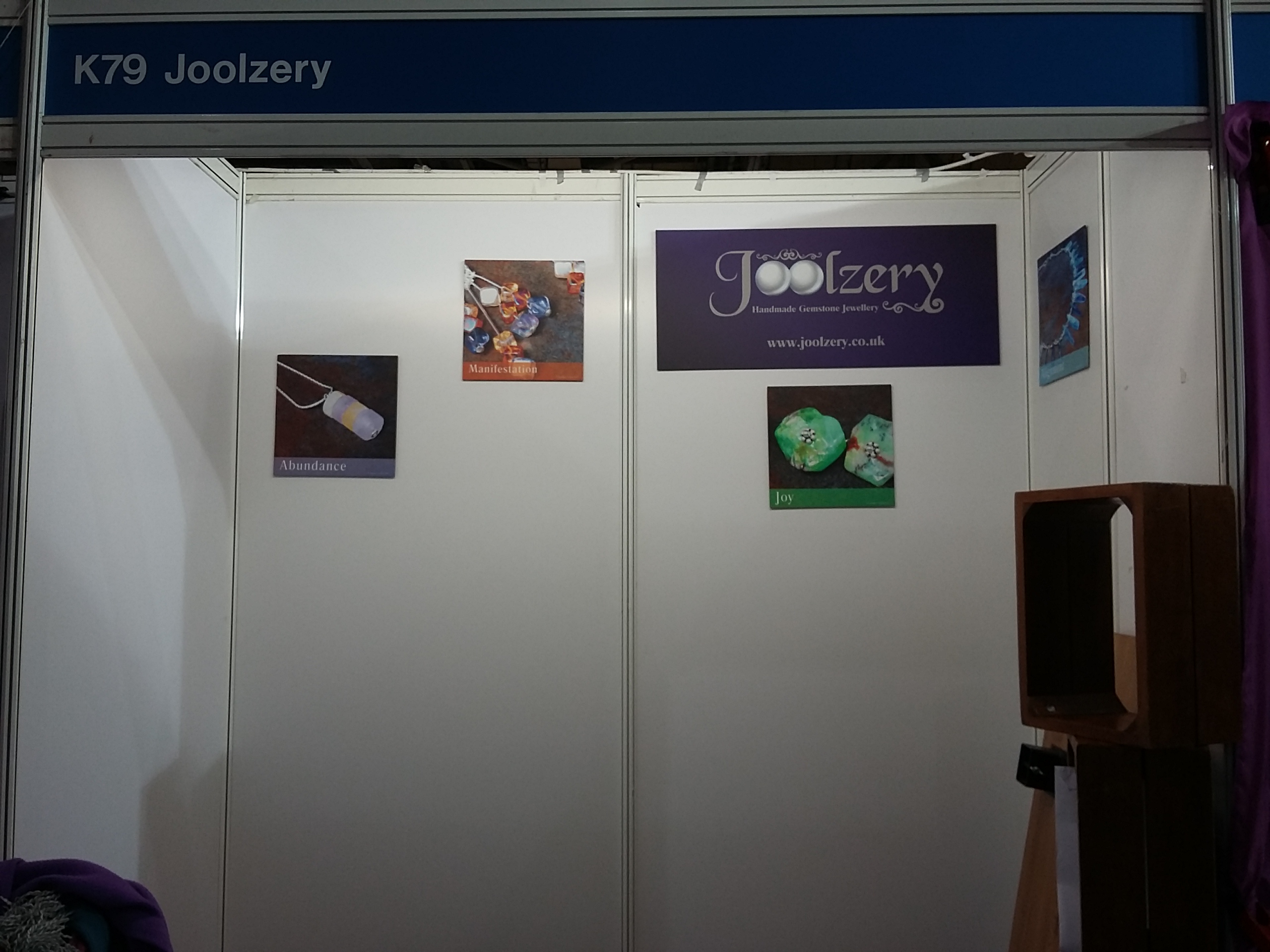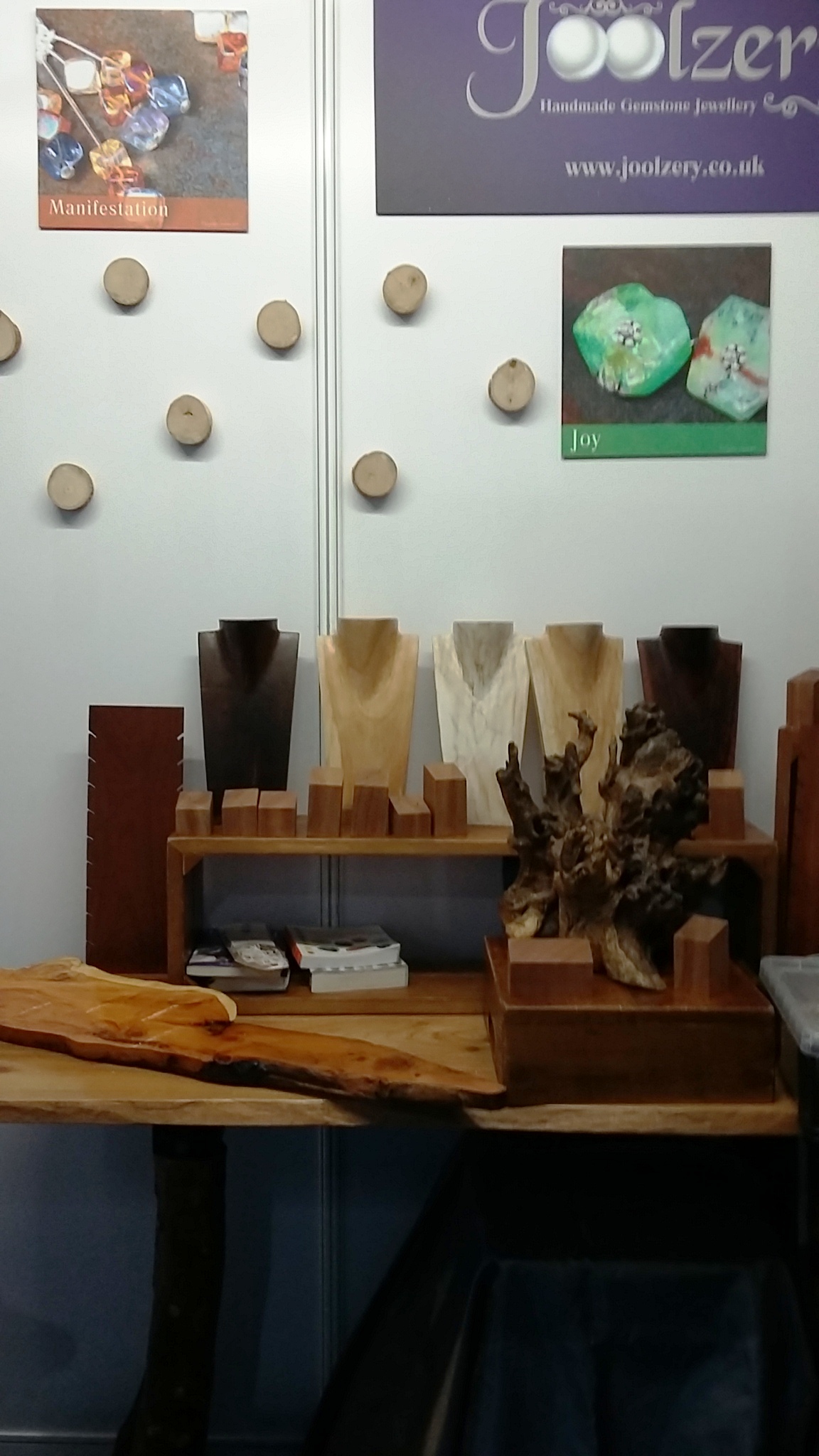 It took me just over 3 hours to set everything up, and then I set off to find my hotel.

This was a challenge in itself, as my Tom Tom seem to be directing me to road markings that didn't exist, such as roundabouts, and no entry streets, I guess I had better update it.

When I got to the hotel, an Ibis Budget, yes I did not know that Ibis has has rebranded their chain hotels, creating 3 level of hotels, with the budget just being above a hostel in my humble opinion, but not with a price to match. Luckily for me I would only be spending 12 hours in the room, of which 8 I would be sleeping, so its all good, but I will not be booking one of those again!

Sunday morning, I was up and out early to get one of the coveted parking spaces, add the jewellery to the stand, meet my new stand neighbours for the next 3 days, got myself some hot water, sat and waited for the buyers to visit my stall.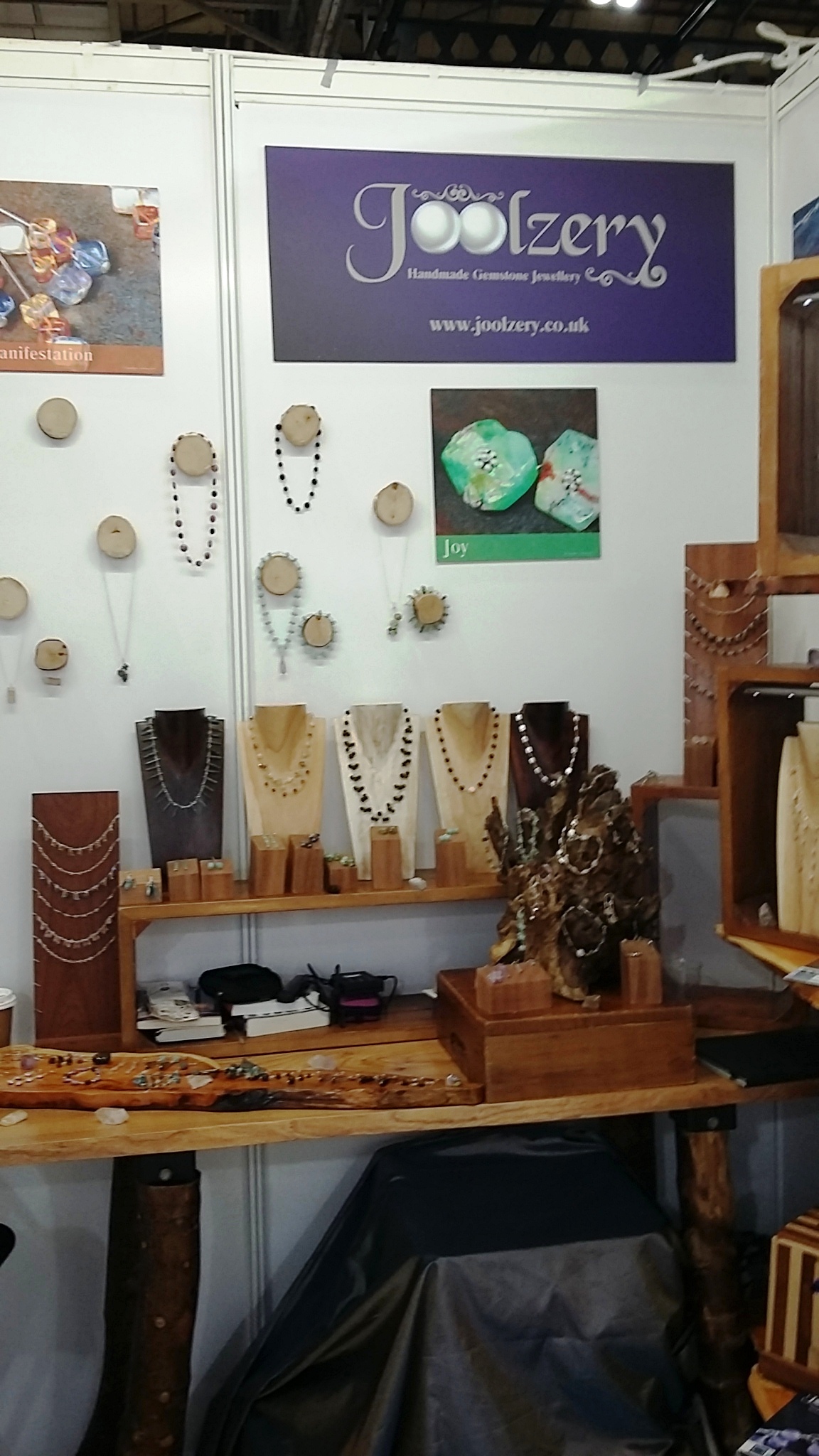 I have to say with these trade shows patience is the key word, and patience is not one of my strong points!!!

One of the problems with having a a wholesale gemstone stand opposite that is 4 times the size of your stand is that people literally walk straight past your stand without looking back. All was not lost, as they could be a possible supplier for some samples and gemstones in the future, and they have given me a possible lead for a lapidary if I need one in the future.

No matter what, its always useful to get pally with your neighbours at these things, as they can be a font of information w.r.t. tradeshows, and give you the inside scoop.

The highlight of this Scotland's Tradeshow was me getting my first retail order, from an independent with shops in two sites, one in Scotland and one in England, this was my ideal customer.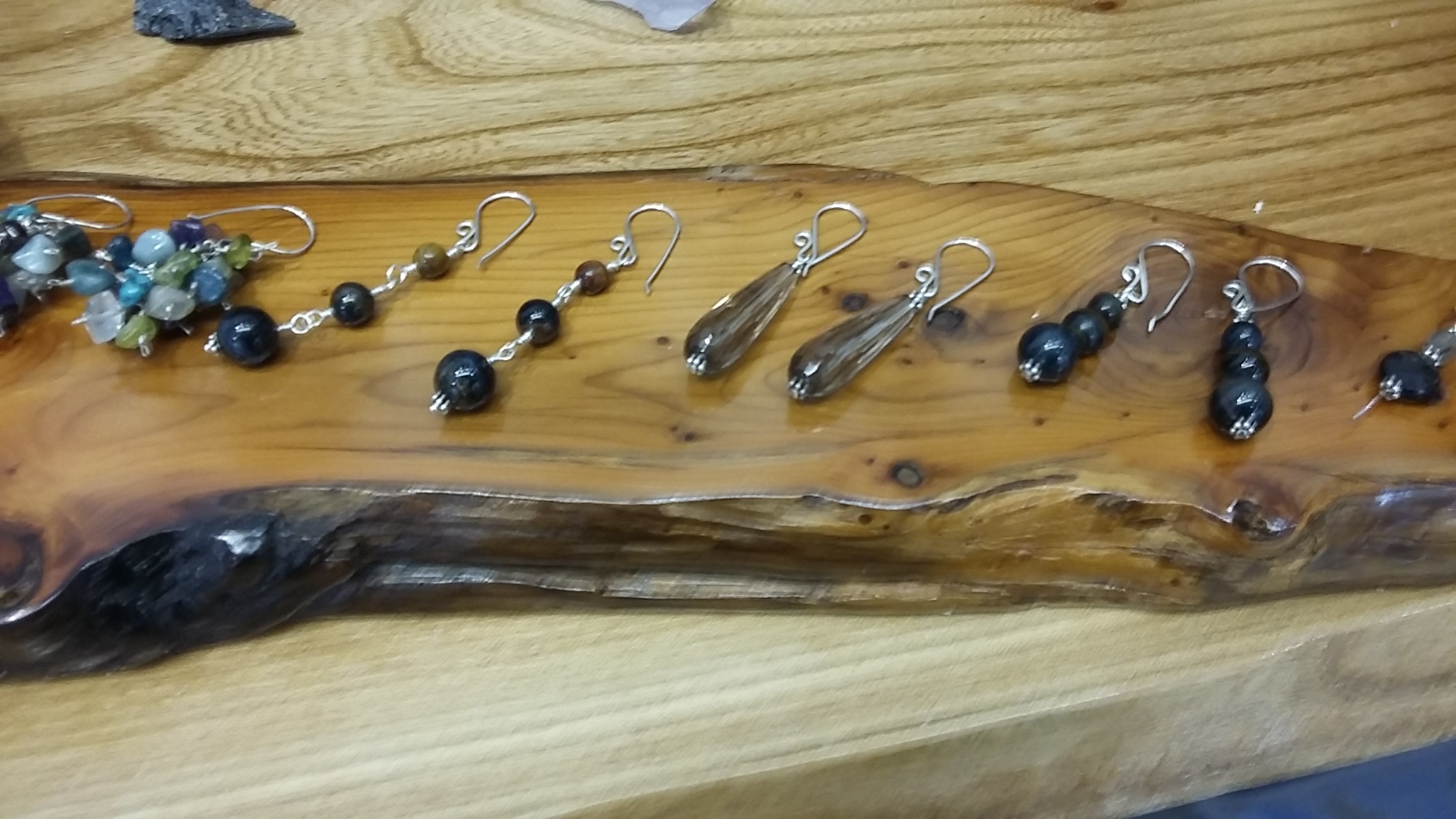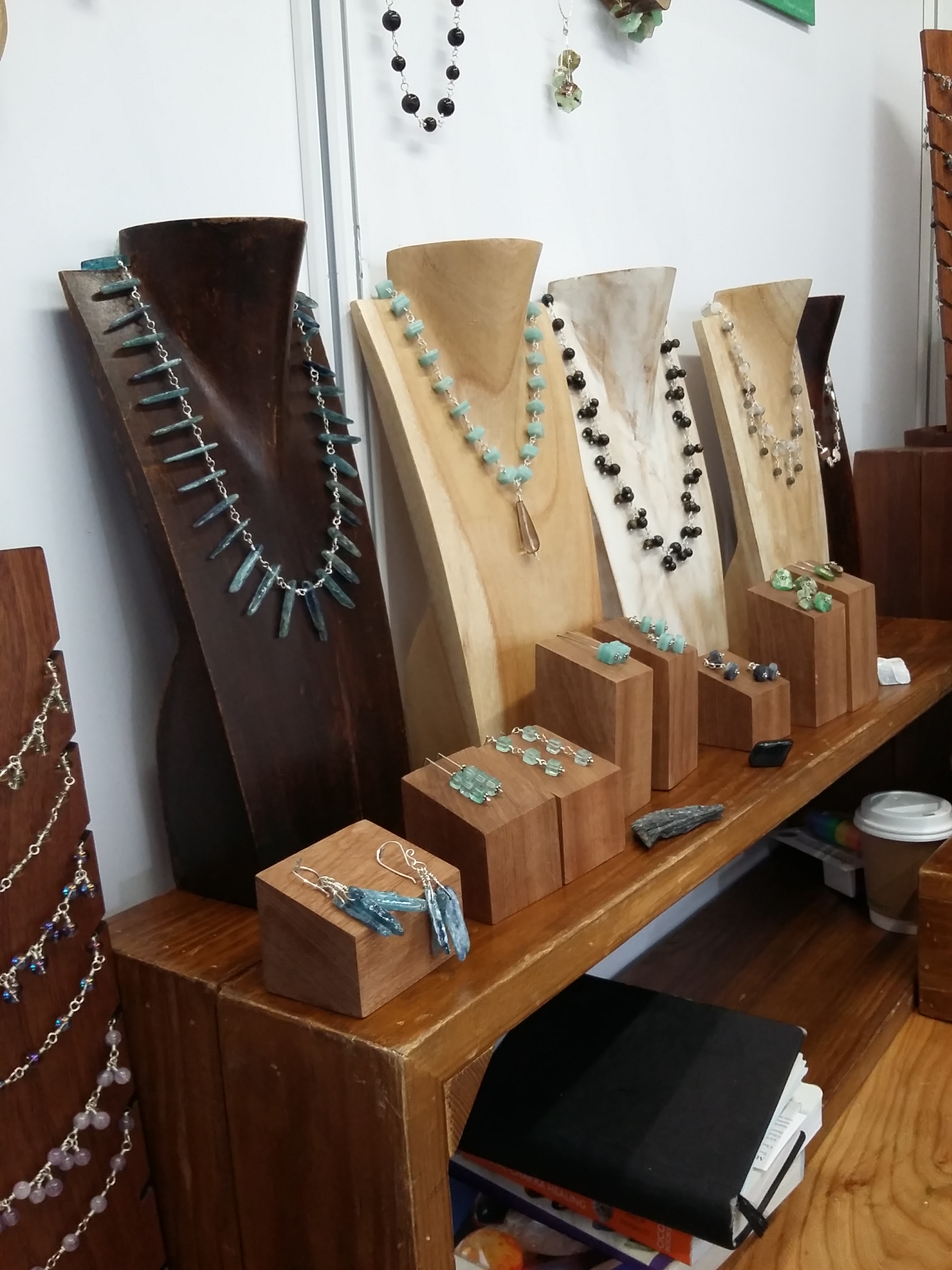 As you can imagine I was so happy, that I could not wait to share my fantatstic news with my best friends, and even broke my no calling after 6pm on a Sunday rule!

The rest of the show, was quite uneventful after that, but I got to sample some unusual flavoured ice creams, and another stallholder gave me 3/4 of a bottle of gin, even though I don't drink the stuff, but its the thought that counts.

Tuesday, was the last day of the show, which is always the hardest, as its a long day. The show normally finishes slightly earlier than previous days, but then you have to breakdown your stand, load the car and then drive home

Even though I was able to breakdown my stand within an hour, because of the free for all, I did not leave the SECC until 8pm, as I could not get my car in for all the transit vans of the larger stands, and to compound matters, my Tom Tom took me on a mystery tour of Glasgow one last time before leaving.

I was feeling really good about driving home, and therein I think I jinxed myself, as I headed down the M74/A74 at 9.30pm the temperature dropped, and the driving conditions became really challenging.

My thermometer was reading the temperature outside at a couple of points -2 degrees, freezing the windscreen water, then I had to contend with fog and freezing fog, in some places I could not see more than 50 metres in front of me, and still had HGVs over taking me!

I found out in these condition that strong beams are not the best, so I had no choice but to follow, at a safe distance the HGVs who ahd over taken me as a guide.

Just as the fog lifted, then it started to snow, first as sleet, then heavy snow and then drifting snow.

At this point I'm in the middle of nowhere, with no service stations or signs insight, and I'm thinking should I stop, or just plow on, and try and out drive the weather.

I decide on the latter, thinking that if I stop, I will still have to deal with the weather later, at least currently the snow is not settling, so I just have to stay alert, easily done in these conditions, and take it slow and steady.

So I get back to Liverpool, just before midnight, and just before it starts to snow heavily in Liverpool.

I guess I made the right decision.

I just park up the car, and head straight to bed.....
Joolz xxx
PS I will be doing a blog in March regarding my take on tradeshows, so if you want to ask me some questions feel free, and I will answer them in the blog post
0 Comments
January 22, 2019
Copyright © 2020 Joolzery. All Rights Reserved.