A day in Harrogate | Handmade Spiritual & Healing Crystal Jewellery | Joolzery
A Day well spent in Harrogate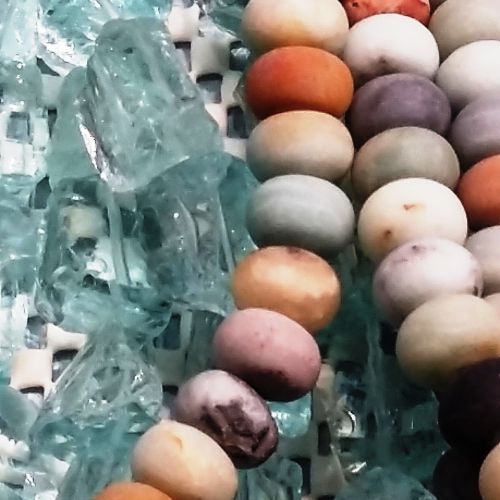 I have to admit Harrogate has been one of those places that I have always meant to visit, but it's real pain to get to from Liverpool, and as such it's a place that I have been putting off visiting, until now............

Following my success at Scotland's Trade Fair, I needed to restock some of my gemstones, in order to fulfil the tradeshow order.

One of my favourite gemstone bead supplier, as some fabulous unique and unusual gemstone beads, but unfortunatly although they have a website it does not display their full stock range.

They tend to trade many throught rock and gem show throughout the south of England, and the odd show in Harrogate.

It's been almost a year since I had seen these guys, and I new that they had some new stock which I really wanted to see, and it was with this that I made the tough decision to bite the bullet, and travel to Harrogate.

The question then became how would i make this trip, by car or by train???

And therein is the problem, it takes roughly the same amount of time to travel from Liverpool to Harrogate, by car as by train, as long as there are no delays.

Eventually I decided the best way to get to Harrogate was by train, and so I am up at the crack of dawn to make the journey.

As I exit Harrogate Station, this is the view that awaits me: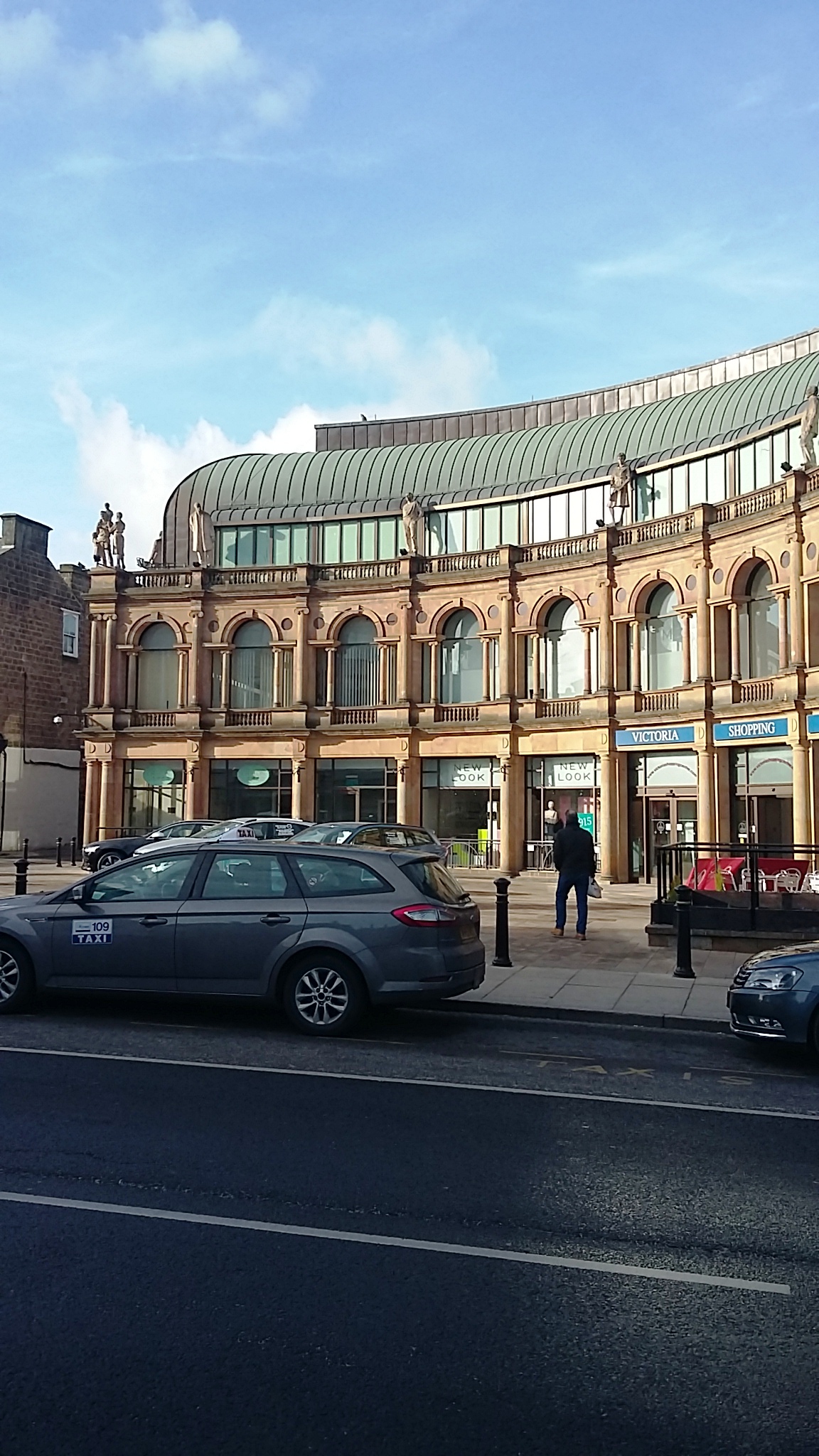 And I walk to the ornate little bus stand, that is so in keeping with Harrogate
30 minutes later I am walking to The Pavillions of Harrogate, of the Great Yorkshire Showground: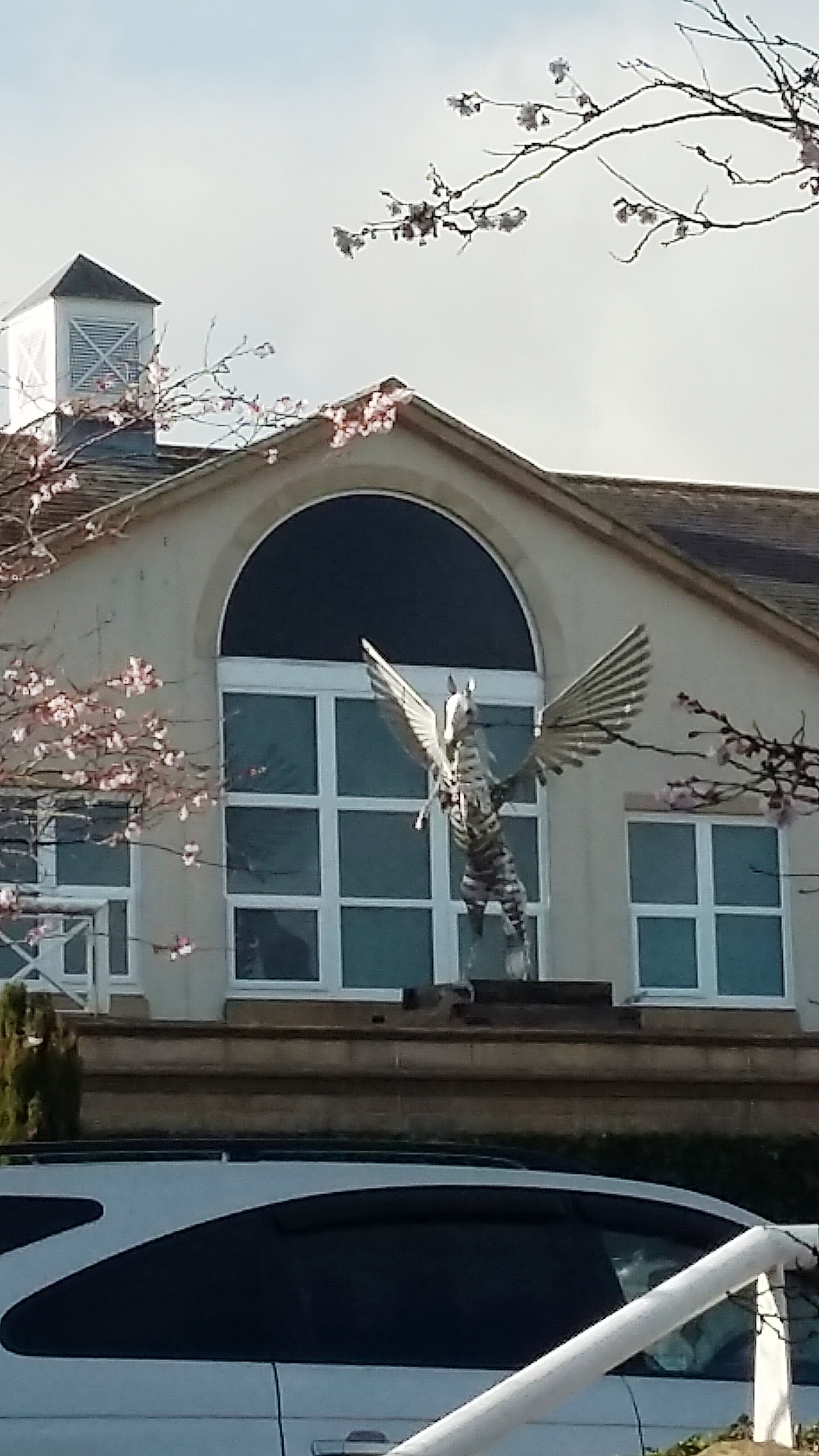 As soon as I entered the Pavillions, I was surrounded by semi-precious gemstones, rocks specimens and beads, everywhere I looked, and I know that this is going to be a very expensive day...
I had a great time, catching up with my supplier, browsing through stall after stall of gemstone rocks, beads and minerals, I was like a child in a candy shop.
But after 3 hours, I had got to saturation point, and with a bag full of gemstone bead goods, I decided to head off back to Harrogate town centre to fulfil my second objective of my visit, to check out possible independent retail outlets for my handmade gemstone jewellery collections, as I was leaving I came across the ornate roundabout:
The second part of my vivit to Harrogate, was to check out and talk to have tea at the reknown Betty's tea shop, and the check out the independent retail shops and gallieries for potential stockists of my handmade gemstone jewllery collection.
Before travelling to Harrogate, I researched the independent scene of Harrogate, and found a number of shops that I thought would be good outlets for my jewellery. I found that most of these was with the Montpellier area of Harrogate, which includes the Quarter and Mews.
On my way back to the Harrogate from the Pavillions, I got talking to a local woman, about where she and locals go to buy gifts and jewellery.
She suggested the following:
The Magpie
Sophie Likes
Covet Harrogate, and
Bejouled
The Magpie was the nearest, from the Bus station, and I decided to check it out first. I had a walk around, but I did not feel it was the right shop for my jewellery, as it was full of the usual generic giftwares and cards that you fnd in any town and/or city in the UK. Plus the staff seem to be dealing with a disgruntled customer over a spelling mistake made in a bespoke order.
Not good!
The next place I visited was Sophie Likes, a bohemian shop of homewares, giftwares and a bit of jewellery.
I could see my jewellery fitting in this shop, so I had a chat with Sophie, and showed her some of my designs, and left some information.
The next few shops I visited on my way to the Montpellier Quarter, already had quite a bit of jewellery of various styles and mediums, but I did not thing they would be a good fit for my jewellery, and so did not approach the owners.
By now, I am feeling a little peckish, as I realised I had skipped breakfast with such an early start, and the planned food at the Pavillions was thwarted as there was no free tables available at the pop-up cafe.
So I thought I would treat myself to a little something at the infamous Betty's Tea Rooms: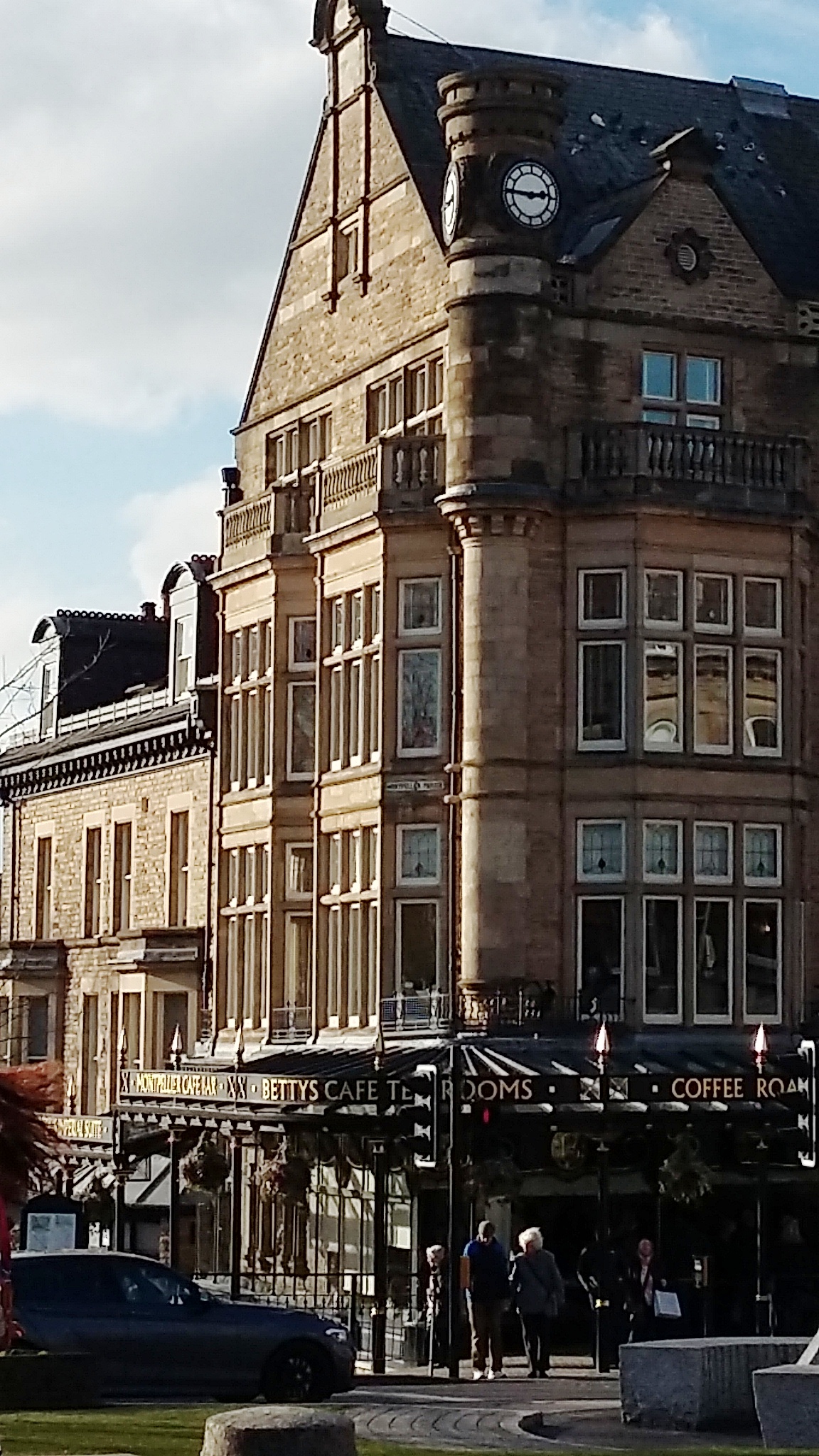 However my plans soon changed when I saw the queues outside the tearooms, and decided to head to the Montpellier Gardens, and Covet Harrogate the next independent shop on my list.
I spoke to the shop owner, and again showed a few pieces of my manifestation and joy collections.
Although sme of the pieces was not here style, she did love my Asymmetric Quartz Earrings, and was prepared to by my Chrysoprase cufflinks and my Dumortierite Cufflinks.
Unfortunately, as these are samples I was not able to allow her to buy the cufflinks, so she took some photos and I left her with the pricelist, and informed her that she could order them on-line with a trade account.
I spent the next 2 hours in the Montpellier Quarter and Mews talking to various shop owners, about stocking my jewellery learning a little about the industry and tradeshows, and while walking around the area, had a chance to capture a few things that caught my eye:
And so a long day in Harrogate came to an end, as I headed back to the station to catch the train home.
I will keep you updated with what came about my visit to those independent shops.
Joolz xxx
1 Comments
February 24, 2019
1 Comments
March 04, 2019

OMG

You must have been in 7th heaven with all those gemstones, rocks & minerals.

That show looked amazing!

Joolz
Copyright © 2020 Joolzery. All Rights Reserved.