What attracts you to Freshwater Pearls?
What attracts you to Freshwater Pearls?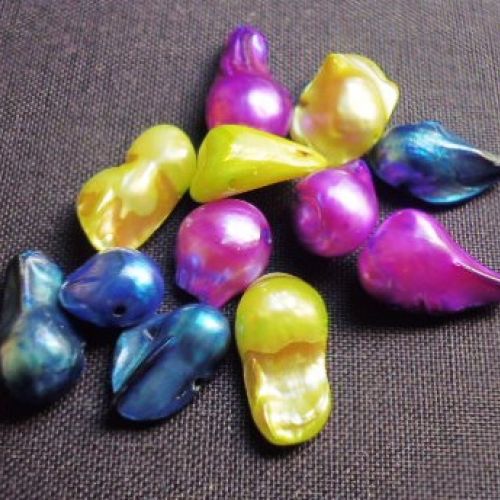 With the number of arts & crafts and mind body & spirit shows, I have done in the past, a number of customers have asked the same question, why am I attracted to freshwater pearls.

It is said that freshwater pearls signifies faith, charity and innocence, it is also know as a stone of sincerity, more about their properties can be read here

I have always worn pearls, usually as a bracelet for the last 20 years, but I have always been attracted to the unusual rather that usual suspects of shape and colour.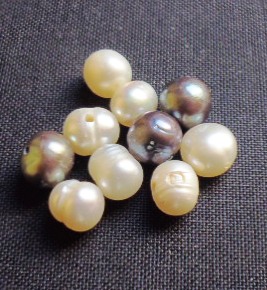 I love working with freshwater pearls I my designs more than any other pearls because of their irregular shapes, sizes, groves, colours and imperfections.

All these elements I feel enhance the beauty of the pearl and make it and therefore the jewellery piece more interesting.




I like the fact that nature is not perfect, and that it's the imperfections that make nature so beautiful.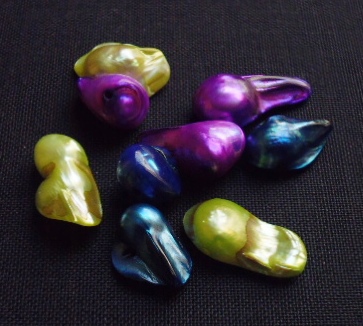 Customers are always surprised to learn that these babies are actually freshwater pearls as they are so used to the twee twin set white or ivory pearl set.

It is so great that with blister pearls I can create some really stunning but simple pieces, that shows these gemstones to their full interesting avant garde beauty, due the lachre and the pearl colour.



Along with my bridal collection, which encompasses a few freshwater pearl pieces, I also have my misbehaving pearl collection, which I you have a look I think you can work out why!

What do you think?


Joolz xx

2 Comments
February 22, 2014
2 Comments
August 19, 2017

I can't believe I've had blister pearl beads for all this time and didn't have a clue what they were! I must have hundreds of them in mixed bags of beads that I've had for at least three years. That'll give me something else to do now - go through them all so they're all in the same place. Excellent and informative blog!

Clair
August 19, 2017

Hi Clair,

I am so glad you found my blog post useful and have been able to identify the beads in your mixed bag of gemstones 😊

Happy crafting, you gemstone wire trees are awesome

Joolz xx

Joolz
Copyright © 2020 Joolzery. All Rights Reserved.