Joolzery Handmade Bespoke Paper Jewellery Boxes | Joolzery | Handmade Sterling Silver Gemstone Freshwater Pearl Jewellery
New Joolzery Handmade Bespoke Jewellery Boxes
When I started Joolzery back in 2013, I wanted to keep my branding minimal, but as the business has grown I came to realise that my current packaging for my handmade sterling silver gemstone jewellery was just not up to scratch.

When I decided two years ago that I wanted to add a few retail outlets to my customer base I started looking for an alternative way to package my handmade jewellery, escpically for my necklaces.

The whole undertaking has definitely been an eye opener!

I knew it was going to be expensive, but did not realise how expensive and difficult it would be to get completely biodegradable jewellery boxes for all my combinations of my jewellery pieces

Up until the last 2 years I have only be taking part in handmade arts and crafts events in the North West of England, and I wanted to keep my packaging as simple as possible, which consisted of tissue paper, organza bags in the contrasting company colours, with a little business card which doubled up as a gift tag.

As my pieces are getting bigger, and my clientele is diversifying, I realised that this was not going to cut it, and as luck would have it, I was approached by a saleman from a packing company who does the rounds of all the trade shows, in April at the BCTF, in Harrogate and May at Pulse 2018, Olympia, London last year.

But as I did not get any wholesale orders at these trade shows, my focus shifted, and the boxes priority diminished slightly, along with the sale guy was not that proactive.

I started looking at this issue again around November 2018, in preparation from Scotland's Spring Fair, and Spring Fair in Birmingham

Now me being me, of course the act of getting 3 different boxes was not going to be an easy route, especially as I wanted them to be specific sizes for my jewellery, completely paper based, so that they can be biodegradable, as well as being made in the UK, to minimse the carbon footprint.

And therein my pain started, with costs being added for a block for the company logo foiling, dies for the boxes and theirr corresponding inlays, for custom box sizes, and then you have to contend with minimum orders, the trail went a little cold agai with this company, until January this year, when I got my first wholesale order, and it became a focus and priority to get these bespoke jewellery boxes and their multi-function paper inlay designed and made.

All in all it took speakig to 5 different packaging companies, looking at various paper swatches, numerous mock ups of the inlays and testing with the jewellery, but 9 weeks later I have my gorgeous bespoke Joolzery paper jewellery boxes, which was made in the UK, delivered: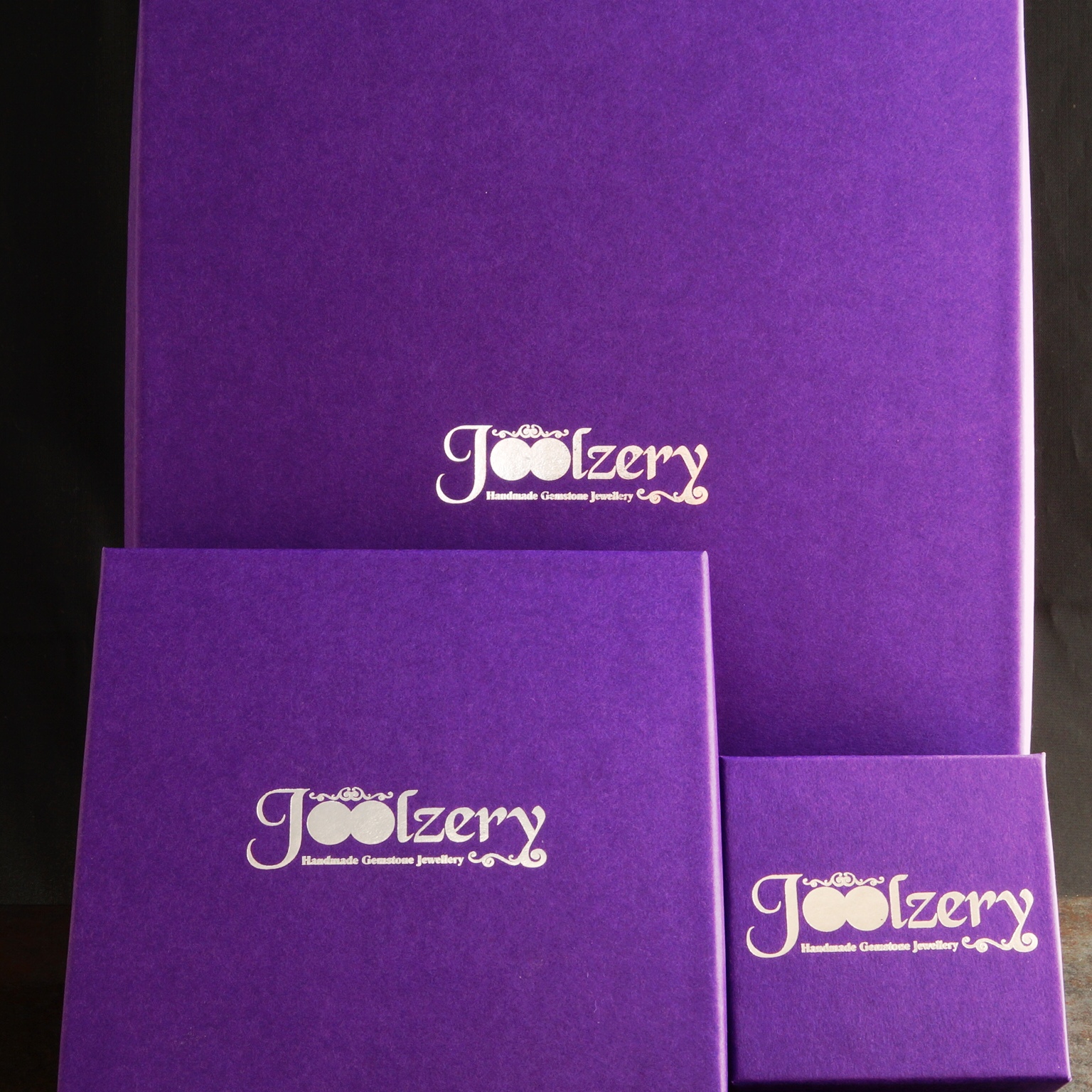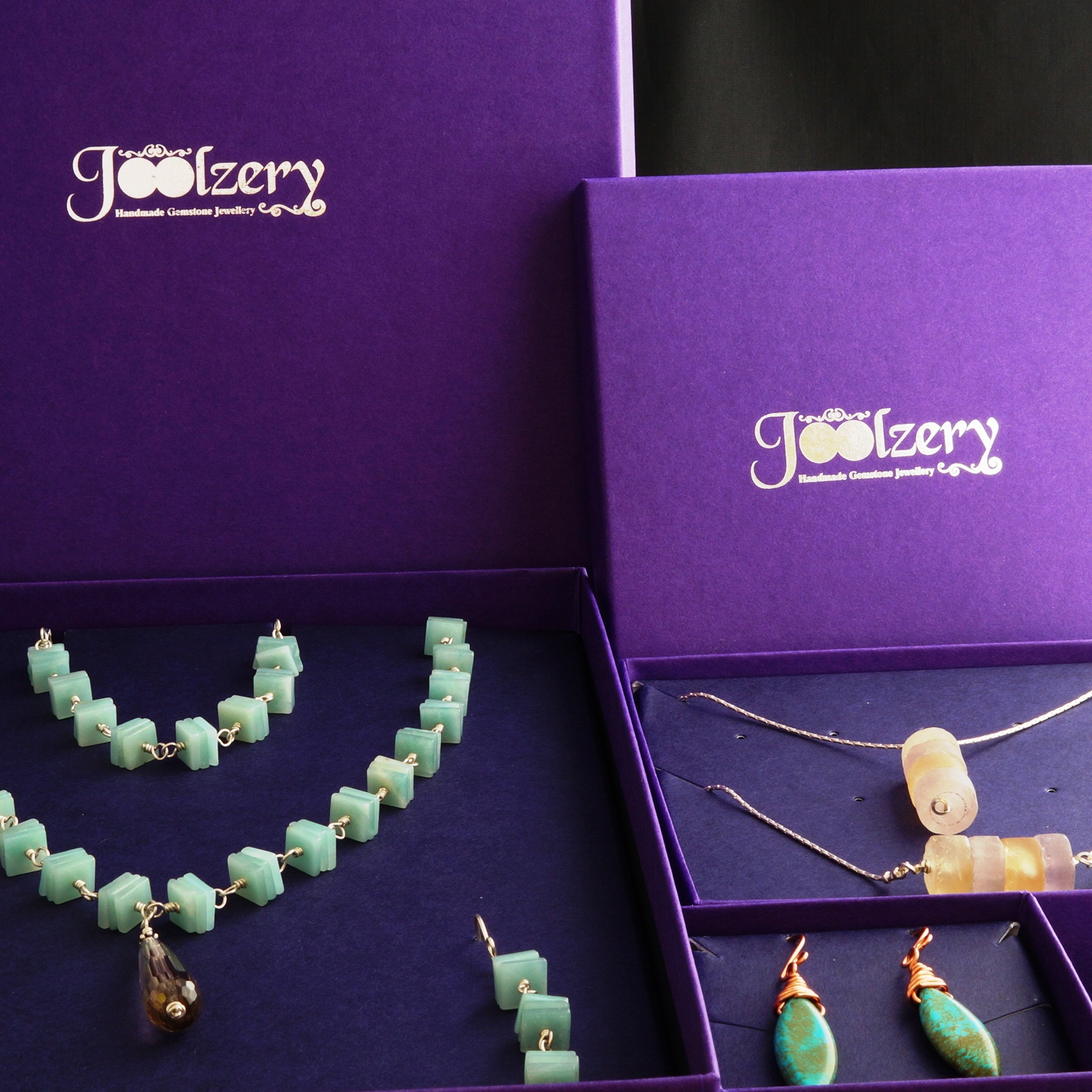 Naturally I think they are gorgeous, the darker inlay really makes the gemstones pop, which is what I wanted
What do you think?
Joolz xxx
0 Comments
April 22, 2019
Copyright © 2020 Joolzery. All Rights Reserved.