Not all Arts & Craft Fairs are equal
Not all Arts & Craft Fairs are equal
When I set up Joolzery, initially it was going to be a purely online handmade semi precious gem stone, freshwater pearl and sterling silver jewellery enterprise.

However like most things in my life, what I plan and what the universe has in store for me, are usually two completely different and distinct things.

And so within weeks of telling my Bank Manager that I would not be doing any face - to - face selling, there I was at St Georges' Hall at their 2013 Summer Arts Market!

And I saw the benefits and loved it so much I did a number of other Arts & Craft Markets and Fairs in the lead up to Christmas.

From my previous posts, you can see my pain, fears and triumphs at these selling and marketing events, but for those new to this, the key question that you seem to ask is "Should I do this?"

The usual questions that come to mind is obviously the date, times and the cost of the venue/table.

In the run up to Christmas there seem to be plethora of people adverting arts & craft fairs and markets, I guess to cash in on the popularity of the handmade movement currently going on in the UK.

However as a crafter it's only when after one's filled in the form, signed on the dotted line, handed over ones' hard earned cash and turned up at the venue, that one sometimes realises what a mistake one has been made.

Unfortunately not all arts & crafts markets/fairs are not equal. I have had some highs and some shocking experiences over the last 7 months.

The worst to date has to be being on the 4th floor of the building, which generally gets very little passing trade at the weekend, that had little or no advertising on the building that even I drove past it and I was actively looking for it! Resulting in no more than 25 customers all day!

There was a almost a riot especially when the event manager refused to refund some if not all of the fees, but she will find it hard to convince people to pay for her next event even with her £5 discount.

Turning up for an event and out of 20 stalls 8 are selling jewellery, with an additional 2 stalls have a few bits of jewellery amongst other things.

Attending another arts and craft market where the stall holders' jewellery has been brought in, rather than being handmade!

Or being in a separate room in a venue, away from the main stall holders and the organiser not sign posting that there are other stalls in the venue!

But my personal favourite has to be this: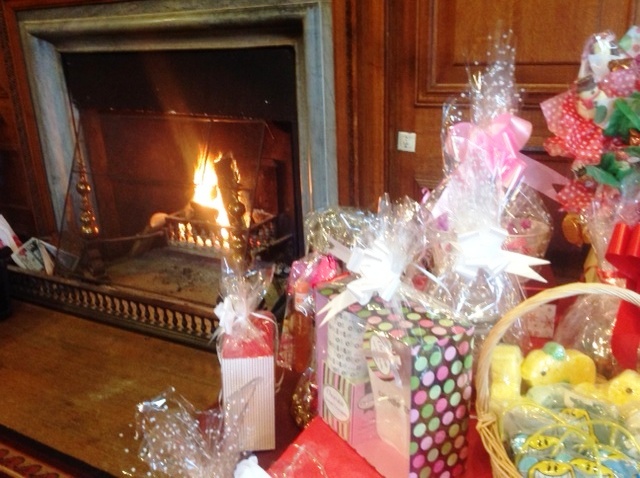 So here are some of my tips that I now use to lessen the risk of a bad day at the fair, Ask:
How many other vendors are selling the same thing as you?
If you can only sell one type thing, or various item types?
Is the venue inside or outside?
Does the ptice include the table?
What are the size of the tables?
If the market/fair is only selling handmade items?
If you can go in a specific location in the venue?
What advertising they are doing/planning to do?
Who is responsible for the insurance?
What their expected foot fall is from previous experience?
On top of that if possible, visit the venue, talk to the organiser and talk to the stall holders currently selling there.
The key thing as in anything in business is commnication, talk to other stall holders, as they will tell you which ones are worth a punt and which ones and organisers to give a wide berth.
What have your experiences been?
What additional advice do you have?
Thanks for reading
Joolz xx
0 Comments
March 16, 2014
Copyright © 2020 Joolzery. All Rights Reserved.