Metal smithing - Ear cuffs | Joolzery | Handmade Sterling Silver Gemstone Freshwater Pearl Jewellery
Practice, practice, practice....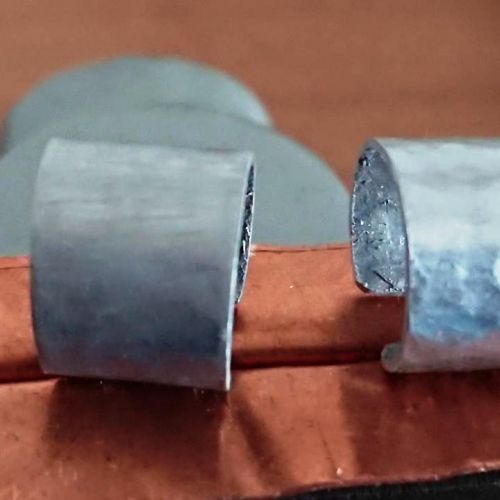 I am well into this metal smithing thing.....

The metal smithing is now in full swing, if you want to catch up with my journery so far, you can read it here.

It has been just over a week since I set up my attic as a metal smithing studio, and I have been practicing my sawing and filing skills, using 0.3 mm and 0.5 mm aluminium sheet, and 0.5 mm copper sheet, by creating basic geometric shapes, and experimenting with different texture techniques, using hammers and wire stamping.

One of the first things I wanted to create once I had the basic metal smithing skills, was to create some simple rings.

For a couple of years I have been looking for some simple ear cuffs, so I decided this would be the first new piece of metal jewellery I would try and create.

After researching what's available on Pinterest and Etsy, I worked out the dimensions of ear cuffs, and noticed that there are two key sites on the ear where ear cuff are worn, and so there are two sizes.

I had to go back to some basic mathematics to work out the lengths of these cuffs, based on the circumference, and the rest is history as they say:

I played around with different styles and designs, some more successfull than others, as I pushed the boundaries passed the laws of physics, which resulted in a design fail, but that's how I learn.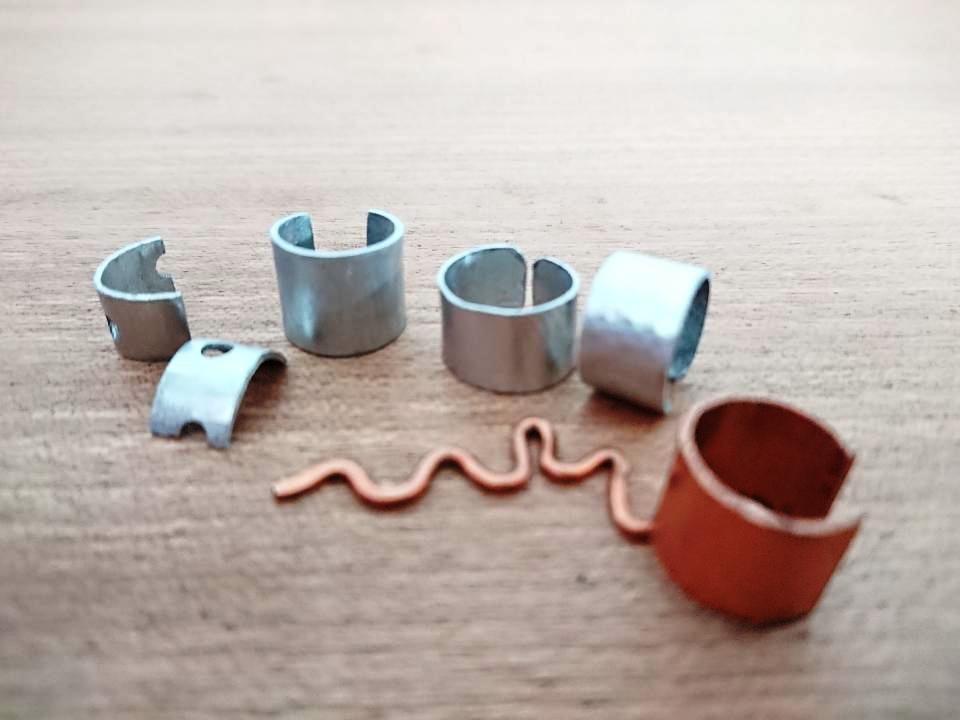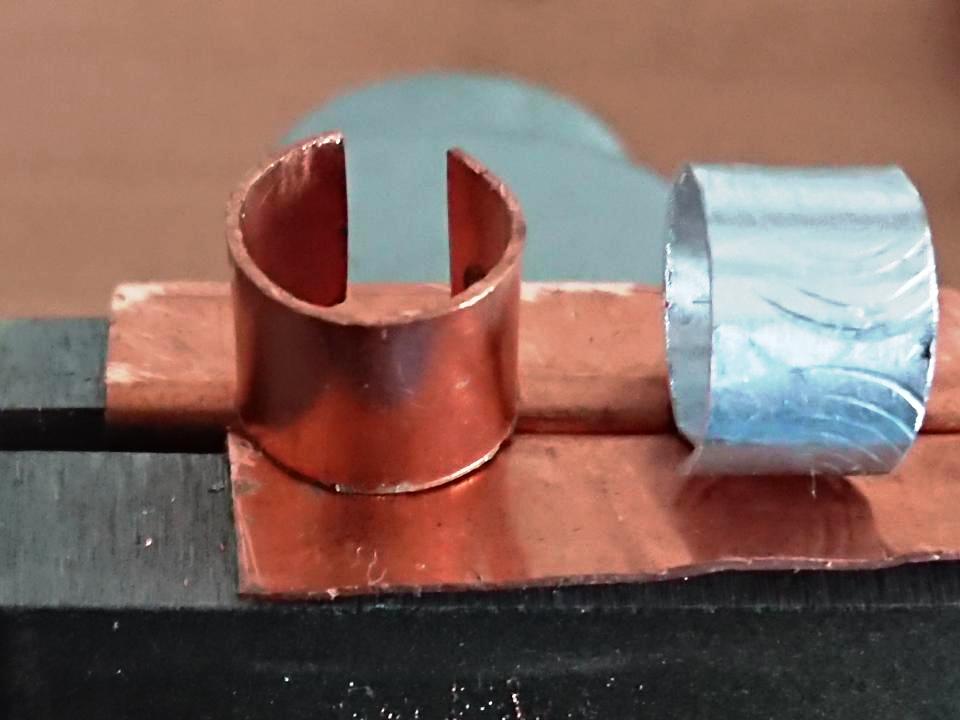 The next thing I want to experiment with more is different textures/patterns and oxidation.
What do you think?
What designs would you like me to create?
Joolz xxx
0 Comments
July 03, 2019
Copyright © 2020 Joolzery. All Rights Reserved.