2019 Winter Solstice Flash Sale | Joolzery | Handmade Sterling Silver Gemstone Freshwater Pearl Jewellery
2019 Winter Solstice Flash Sale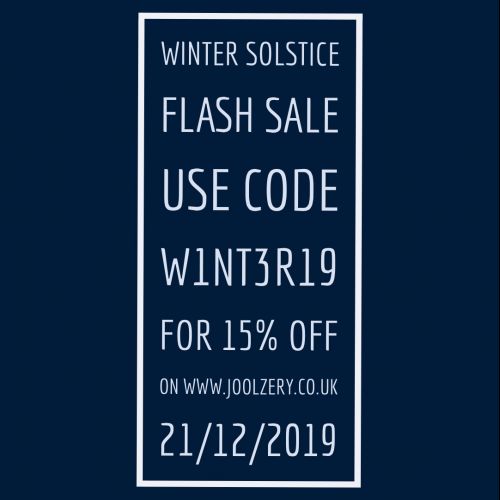 The Winter Solstice is the shortest day of the year, when it comes to day light, so to celebrate this I am holding a 1 day flash sale

To celebrate the Winter Solstice this year I am holding a Flash Sale on the Saturday the 21st December 2019.

This means you can get those last minute jewellery presnets in time for Christmas, for less!!!!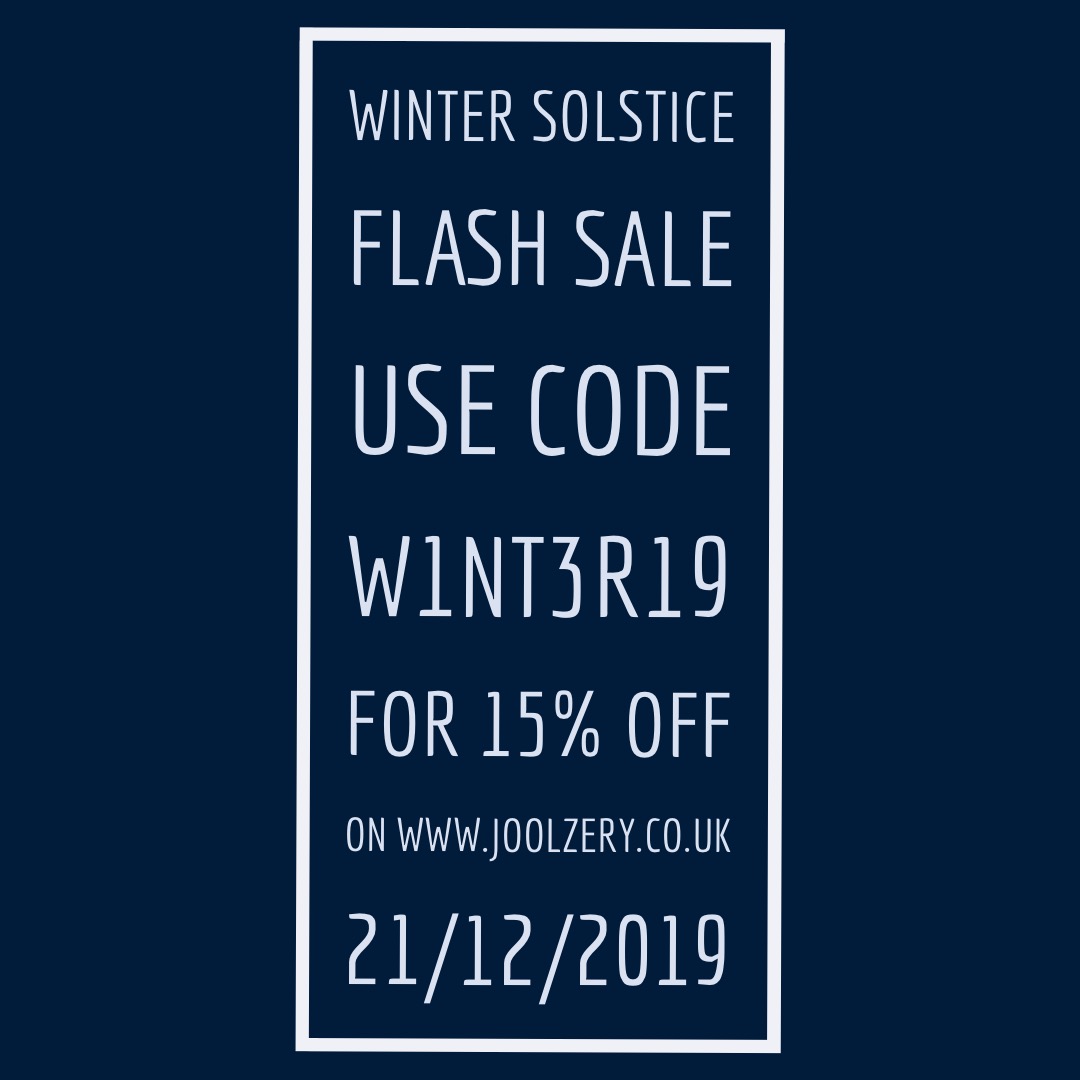 Use code W1NT3R319 at checkout on www.joolzery.co.uk to get 15% off all orders

Valid on Saturday 21st December 2019

0 Comments
December 09, 2019
Copyright © 2019 Joolzery. All Rights Reserved.