Creativity 0 Physics 1 | Handmade Spiritual & Healing Crystal Jewellery | Joolzery
Creativity 0 Physics 1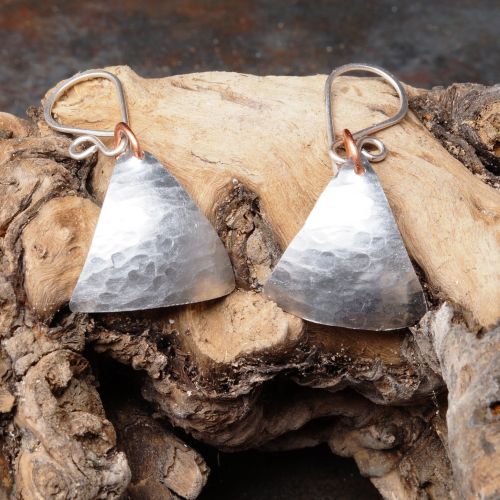 As you may remember, before my second metal smithing workshop, I had planned to make a collection of aluminum stud earrings, and as such I created the stud part in preparation to adding the sterling silver posts to create the stud.

What do you do when you create a collection of geometric shapes to create some minimalist studs, and you find out that due to physics, this is not possible?

You turn them into dangle earrings of course!

All my earrings have sterling silver ear wires, so I added copper to just add a bit of contrast and interest.

I texturised and added some shape to create these collection of dangle earrings:

Here's the final results:

What do you think?
One of the advantagesof aluminum, is that it is a very light metal and does not tarnish, so I am undecided whether there will be more added to my designs
These will form part of my
September Giveaway Competition
Watch this space to see how my metal smithing journey progresses
Joolz xxx
0 Comments
September 02, 2019
Copyright © 2020 Joolzery. All Rights Reserved.