Handmade Copper Textured Studs | Joolzery | Handmade Sterling Silver Gemstone Freshwater Pearl Jewellery
Handmade Copper Sterling Silver Textured Studs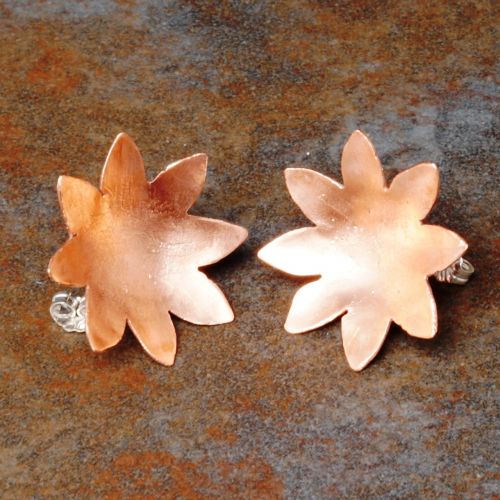 With so many simple stud designs on the market, I decided to spend some time creating different textures for my stud earrings, to see what I could come up with

When you handmake jewellery, you cannot just make one! Even more so when you are playing around with different designs and techniques, as when you create one, you can very easily go off at a tangent.

It was with this in mind, that I spent this session playing around adding different textures to a collection of different geometric shaped copper studs

I have used various tools including hammers and dremel burrs to create the different textures, as well as a doming block, here's what I came up with:

I have to admit the flower copper studs are my favourite.

They started out being bead caps, but I realised after I finished sawing out the shape they were too big for the beads I had in mind, so I turned them into stud earrings.

I then started looking at adding directional patterns to the geometric shapes, and came up with this subtle star etched design on these convexed pentagon studs: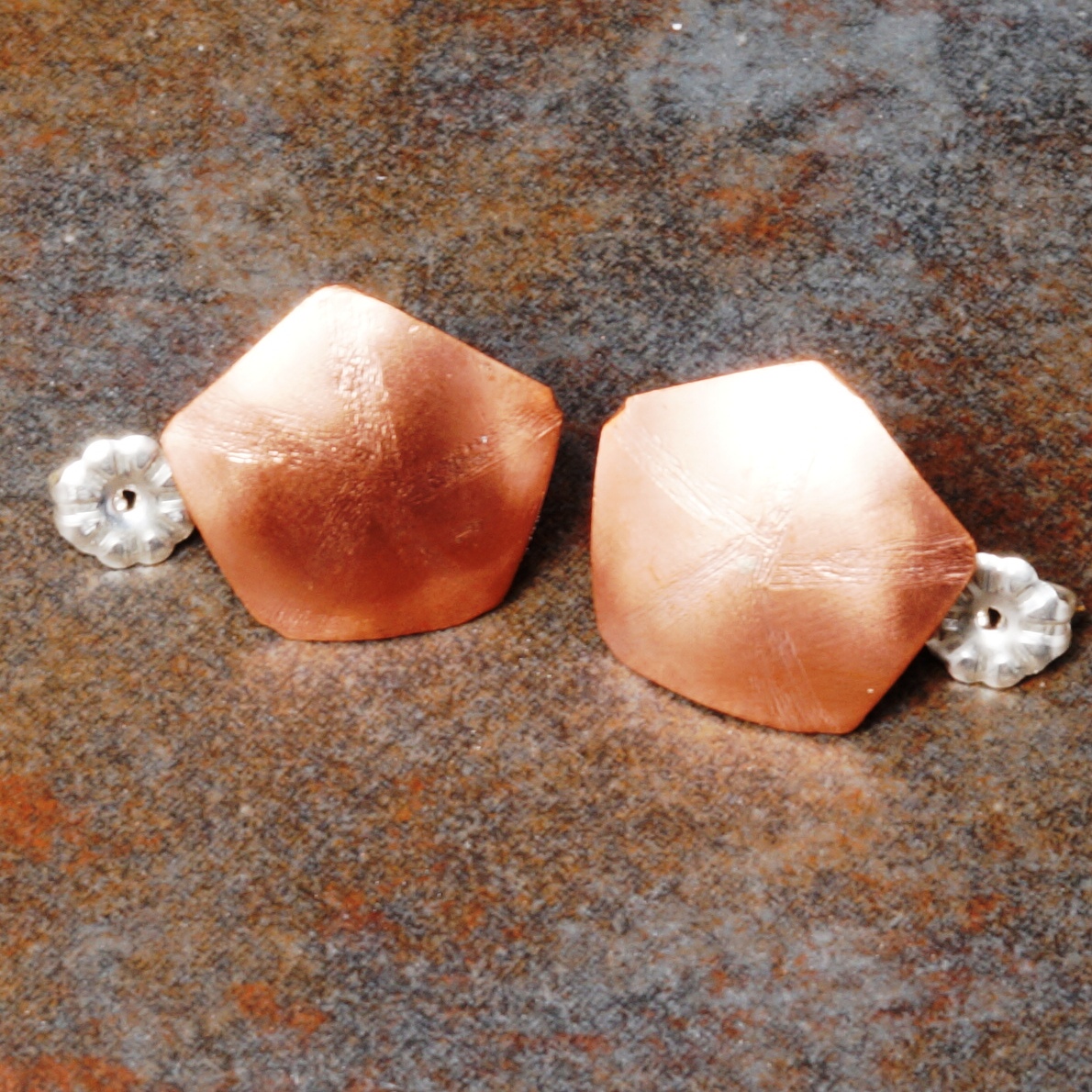 I was a bit disappointed with this effect as it's a little too subtle, as you can bearly make out the design, but maybe that's the beauty of it, who knows?

So learning from that I came up with this: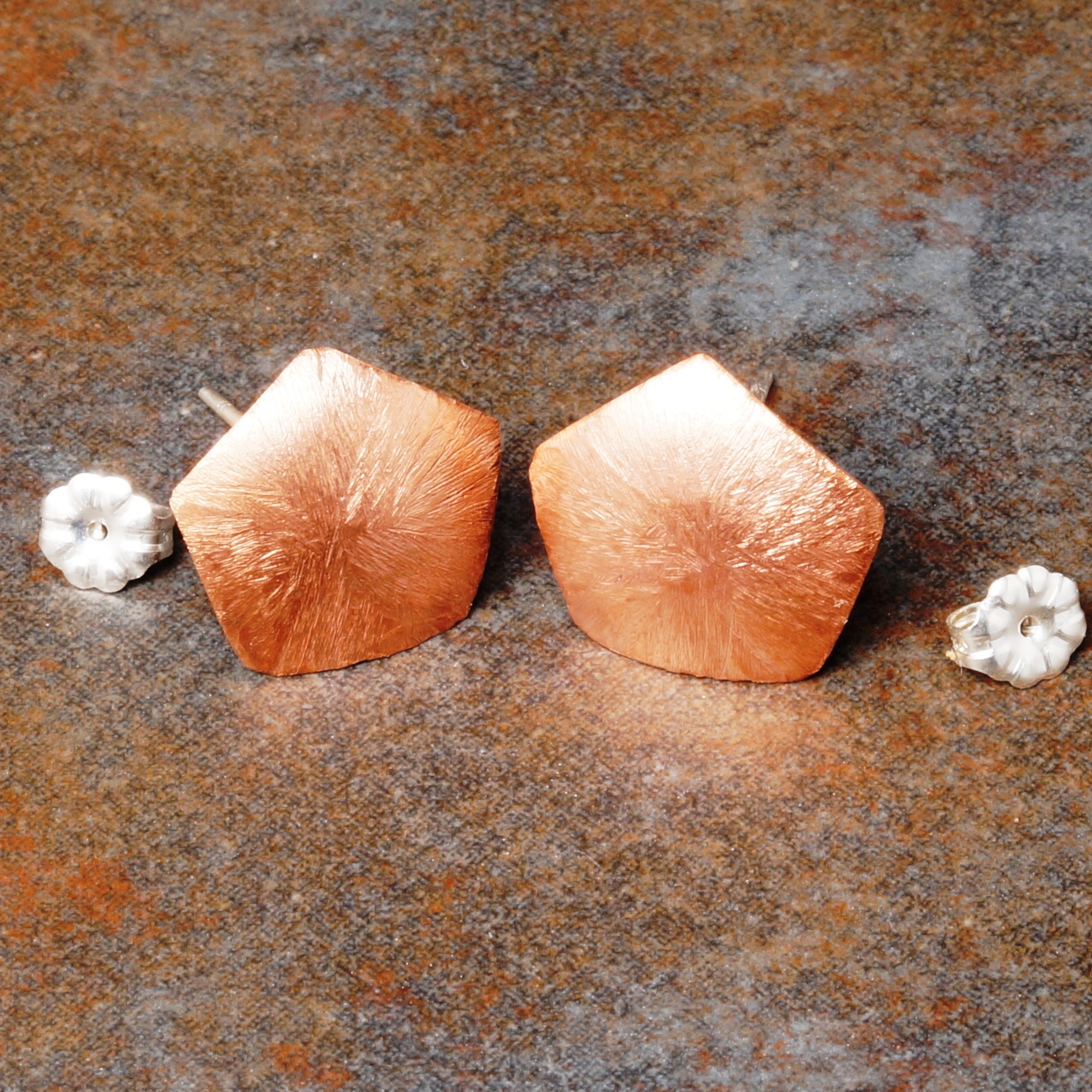 As you can see it was quite a productive afternoon/evening, so keep reading
my metal smithing blog series
to see what I create next.
As a bit of market research, I decided to test them out at the Chapel Gallery in Ormskirk, so if you're in the area, pop in and check out my collection of copper geometric textured studs, they are all made with sterling silver ear posts and backs.
Joolz xxx
0 Comments
September 22, 2019
Copyright © 2020 Joolzery. All Rights Reserved.