Concept Geometric Asymmetric Stud Earrings | Joolzery | Handmade Sterling Silver Gemstone Freshwater Pearl Jewellery
Concept Geometric Asymmetric Stud Earrings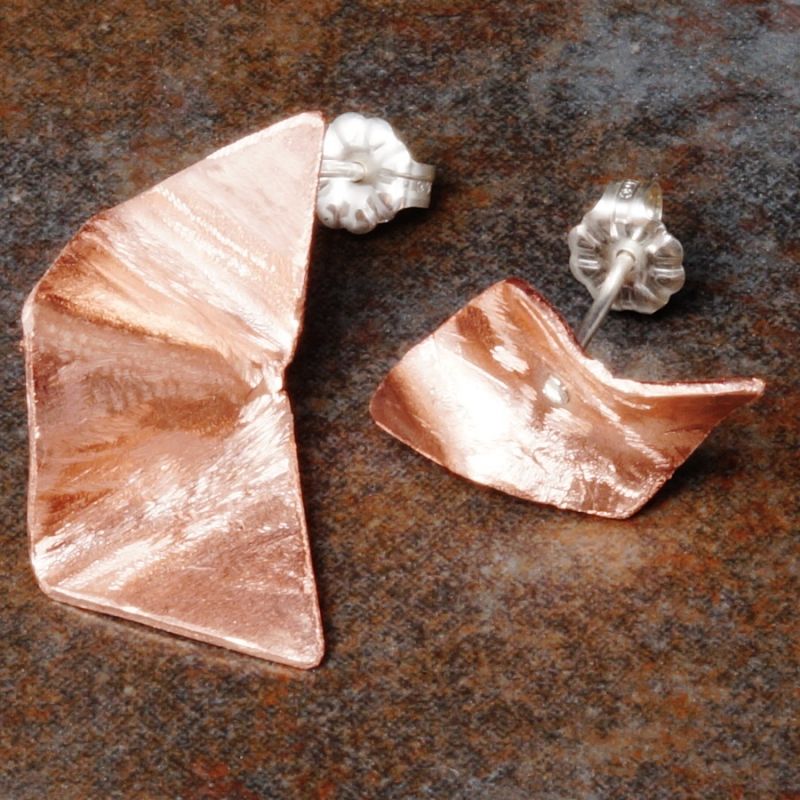 I have been spending some time at the jewellery bench this week, and I woke up today with a design concept, of asymmetric geometric earrings, which I thought I would try in copper

If you have been following my metal smithing journey, you will know that I am currently playing around and having fun experimenting with different techniques.

I woke up this morning with a concept asymmetric stud design buzzing around my head, which I wanted to try out, to see if it was a feasible design, and if so how I would go about turning the concept into reality.

The basis of the design is a simple geometric hexagonal shape, that is then folded to create the final asymmetric stud earrings.

I started off with a card model, to understand the mechanics of the design, I created 2 sizes, but decided to work with the larger size as it would be easier to create the shape, and give me a better insight of any potential pitfalls, just to see which design would work best, which I then cut the two shapes I wanted to form and bend them into the final shape, to see how it would work and look: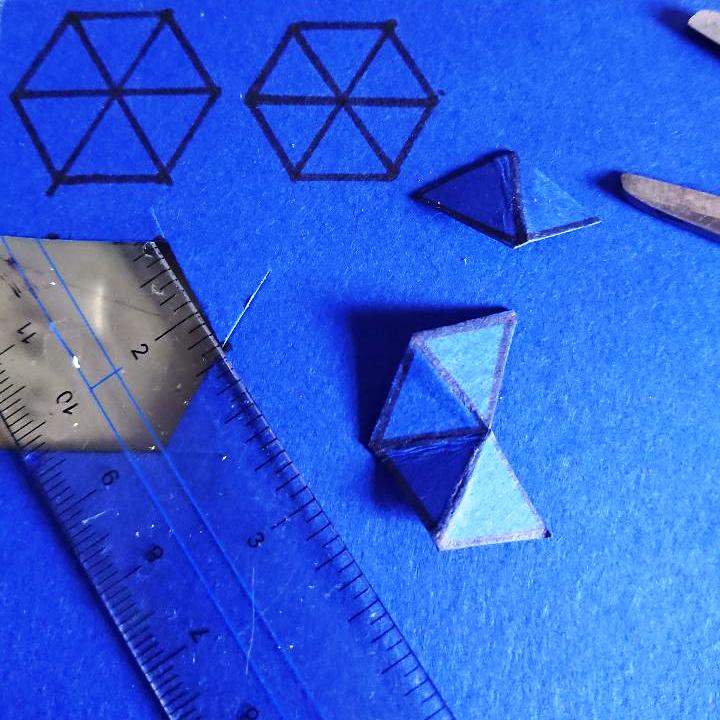 The next stage was to test this design with copper metal. I cut the copper hexagon shapes to form the studs, a bit of filing to take off the sharp edges, and with a bit of annealing and folding I formed the final design I had running around my head: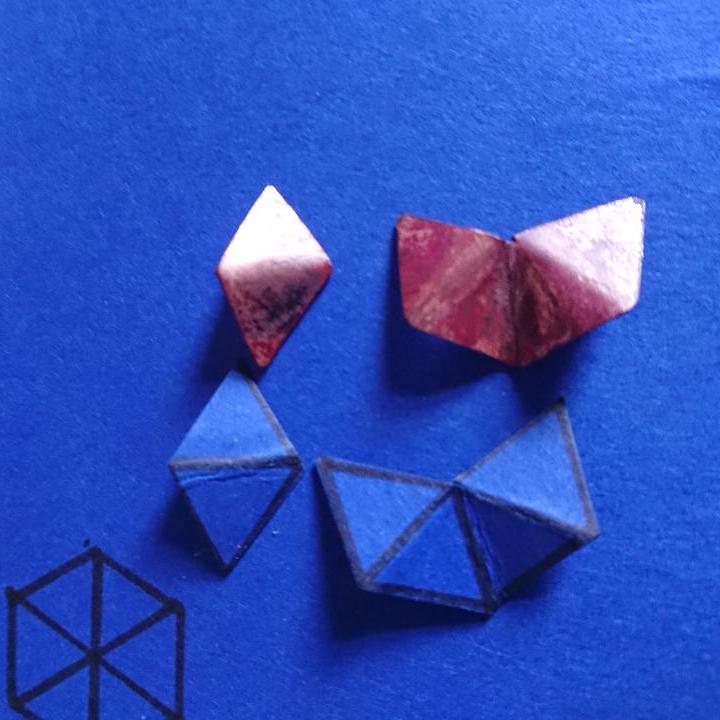 Now this is where things get a little bit tricky, which when I started the journey of this design, I really hadn't considered, the soldering of the sterling silver ear posts to the copper stud. After a lot of swearing, and even more patience, I finally licked this problem: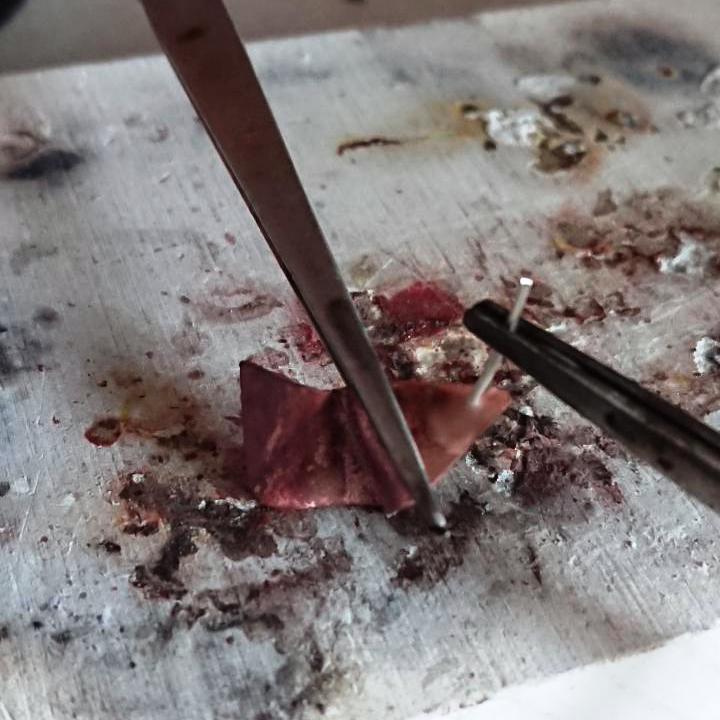 A dip into some pickle, and this is the end result: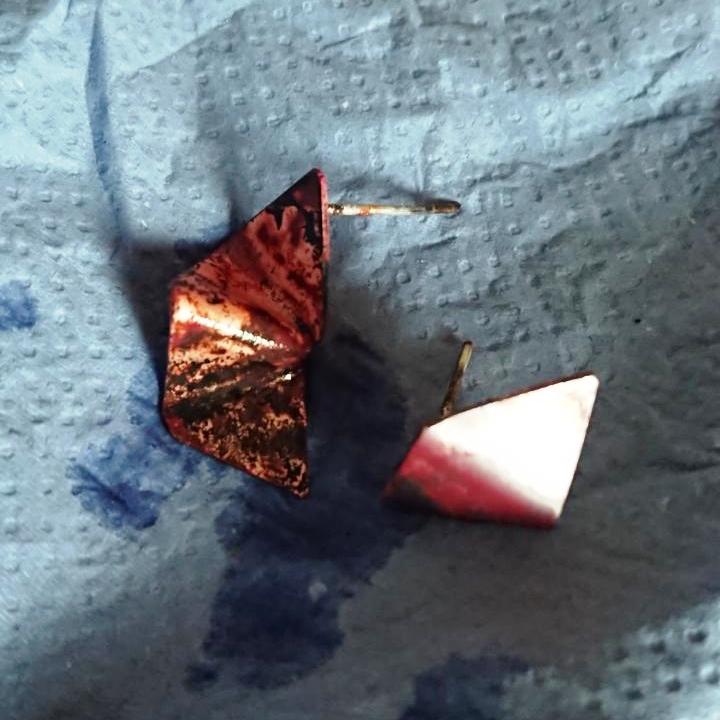 With a some elbow grease, and polish my first pair of these concept copper asymmetric earrings is finished:


I loved playing around with this design concept, in all I made 4 pairs of these concept studs with different sizes, folds and finishes:
| | |
| --- | --- |
| Handmade Concept Asymmetric Copper Studs 01 | Handmade Concept Asymmetric Copper Studs 02 |
| Handmade Concept Asymmetric Copper Studs 03 | Handmade Concept Asymmetric Copper Studs 04 |
There where a few challenges in creating these earrings, the main one being soldering the sterling silver posts to the large copper stud!
These four concept earrings are currently available for sale at the Chapel Gallery, Ormskirk, so if you are in the area, go and check them out
Which is your favourite?
Keep reading
my metal smithing blog series
to see what else I come up with.
Joolz xxx
0 Comments
October 28, 2019
Copyright © 2020 Joolzery. All Rights Reserved.