Earrings don't have to match right? | Joolzery | Handmade Sterling Silver Gemstone Freshwater Pearl Jewellery
Earrings don't have to match right?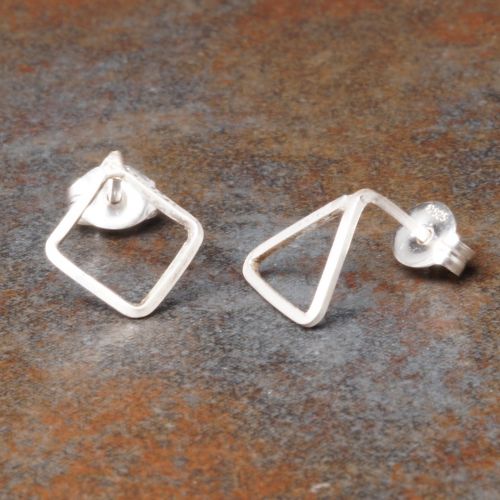 I am not sure what's wrong with me?

The metal smithing has taken hold of me and this time its the sterling silver that's got my attention.

If you have been following my metal smithing journey, you will know I have experimenting and playing around with different techniques and ideas

It's in this vein that I started asking myself will making some geometric sterling silver studs, why do they have to be the same?

As usual my making sessions, starts with an idea popping into my head, and I've just got to try it, and then my creativity takes me off on different tangents.....

On this occasion, I wanted to see what triangle studs would look like.

And while playing around with this design, I was determined to create some square studs, as so far the only 4 sided studs I have been able to create has been diamonds: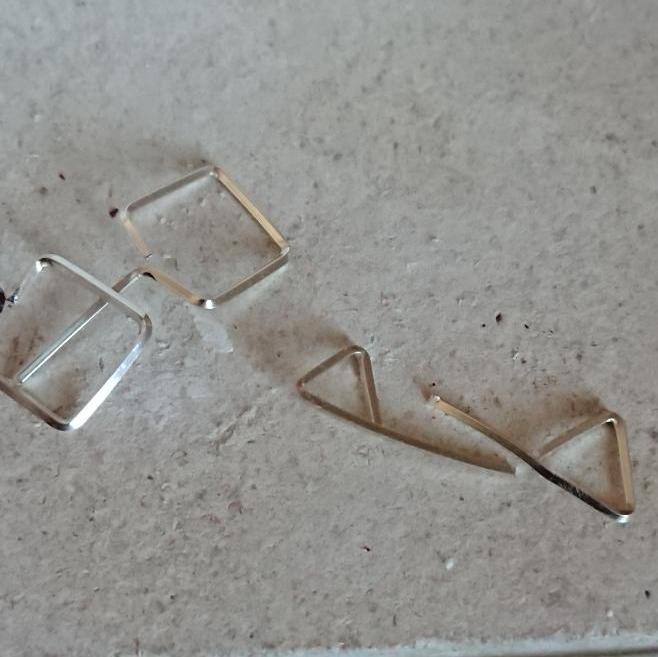 This then progressed into a collection of various geometric shaped studs, which includes asymmetric ones:

What do you think?
Keep reading
my metal smithing blog series
to see what else I come up with.
Joolz xxx
0 Comments
November 25, 2019
Copyright © 2020 Joolzery. All Rights Reserved.