Copper Fold Forming Studs | Handmade Spiritual & Healing Crystal Jewellery | Joolzery
Let's Try Something Different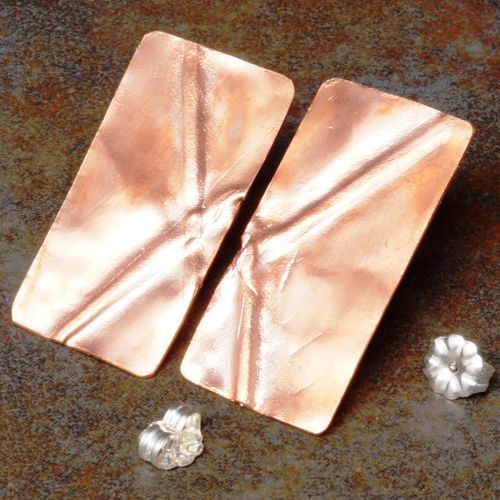 I am having so much fun playing around with different metal smithing techniques and ideas, this time, I tried a bit of metal folding to create some stunning copper studs

I really don't know how addictively fun is metal smithing is but of you want an insight into what I have been getting up to, read my exploits so far here.

I have had a few making session, where I just let m creativity flow, and was looking at different ways to take a simple geometric shape, and add some interest to it.

It was in this endeavour that I decided to have a go at fold forming.

I started off sawing a copper oval shape, and thought how can I turn this into something with a little bit of attitude?

This is what I came up with: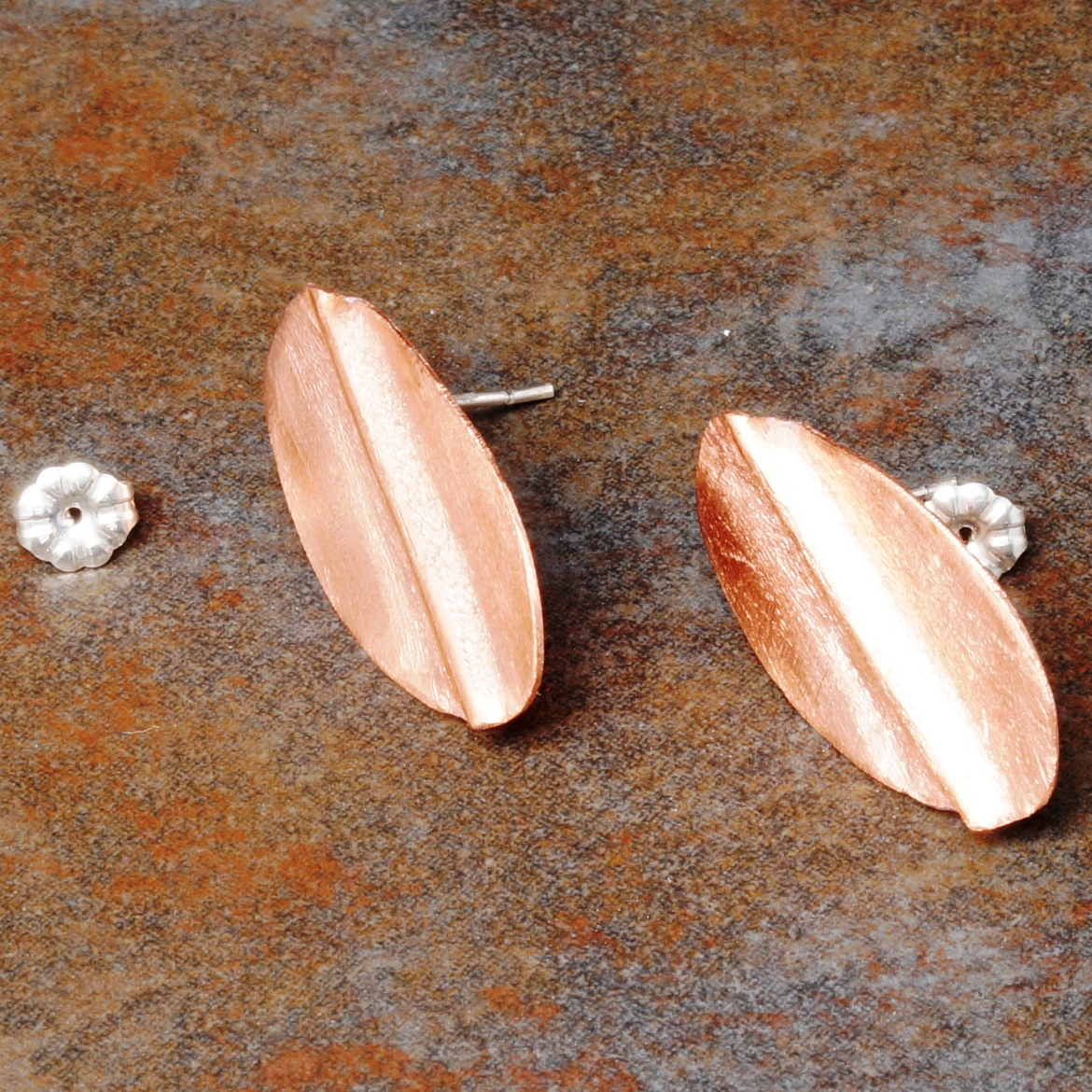 It was at this point, that my creative mind, starting thinking of all the endless possibilities with this metal smithing technique, that I can add to my designs, and I moved onto rectangular stud ideas and designs, fold forming in different directions, positions and angles....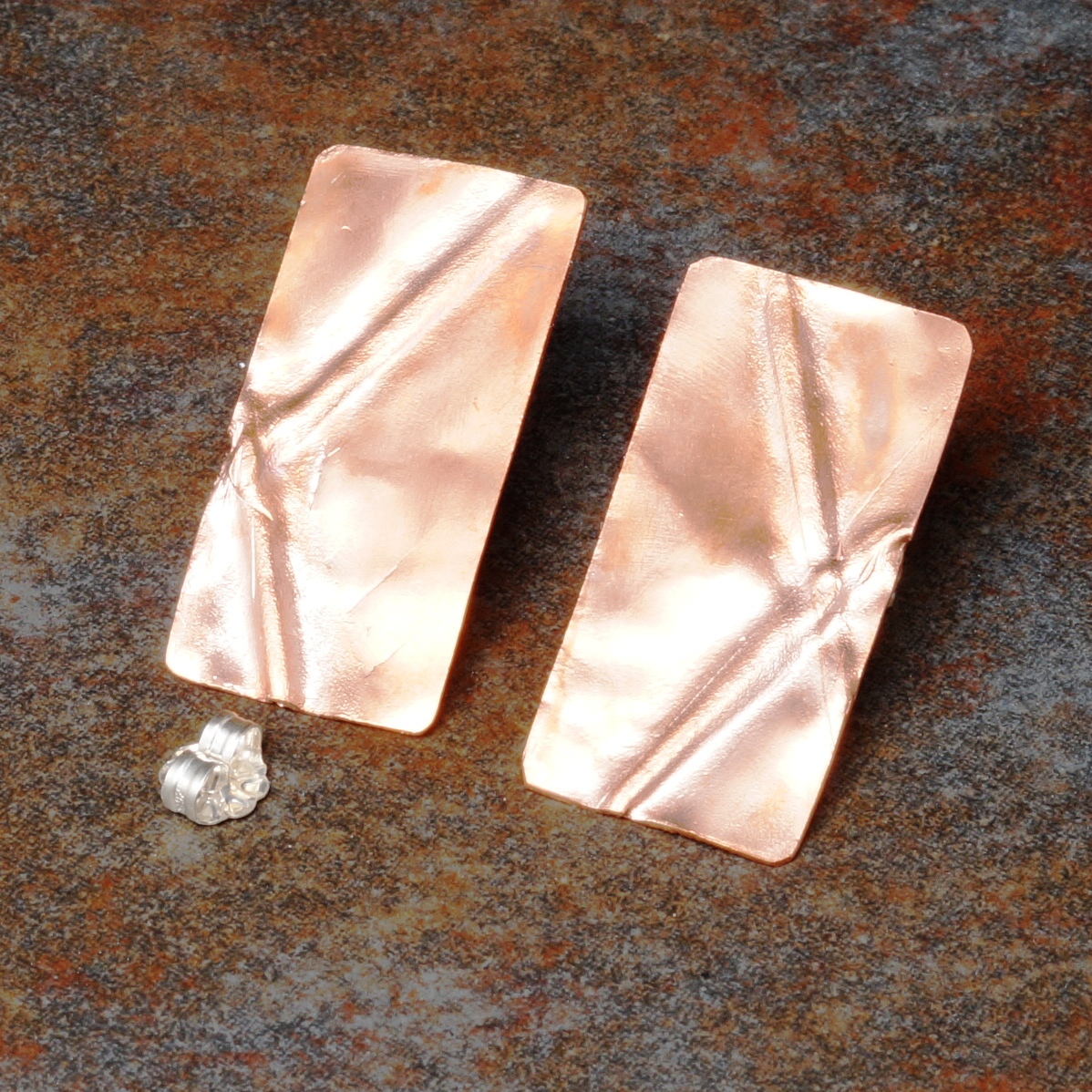 These handmade copper folded stud earrings were all finished with sterling silver ear posts and backs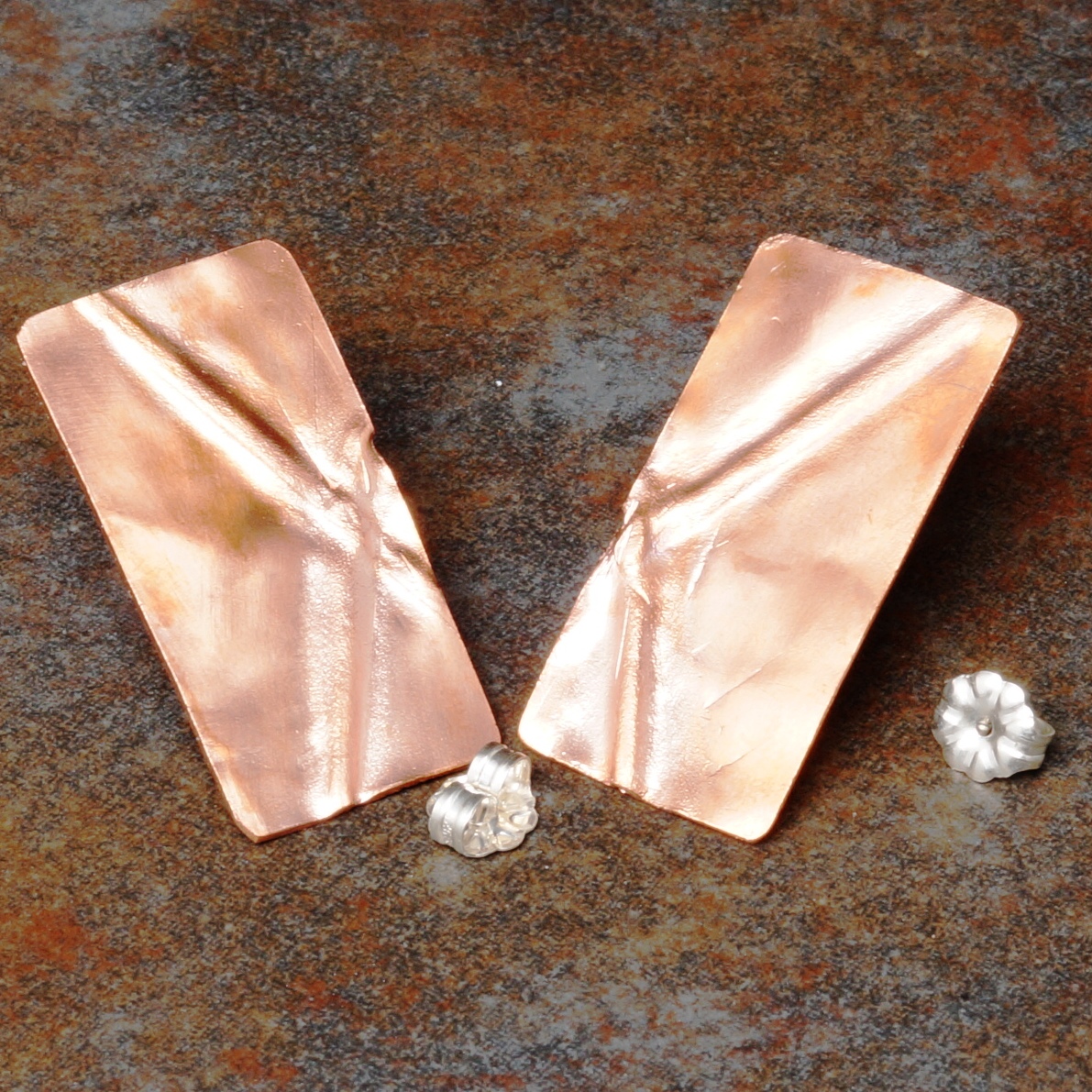 I am now thinking what other geometric shapes I can apply fold forming to and excited by the results I will get, so keep reading
my metal smithing blog series
to see what I come up with.
What designs would you like me to create?
Joolz xxx
0 Comments
October 07, 2019
Copyright © 2020 Joolzery. All Rights Reserved.