Handmade Sterling Silver Coral Collection | Joolzery | Handmade Sterling Silver Gemstone Freshwater Pearl Jewellery
Handmade Sterling Silver Red Coral Collection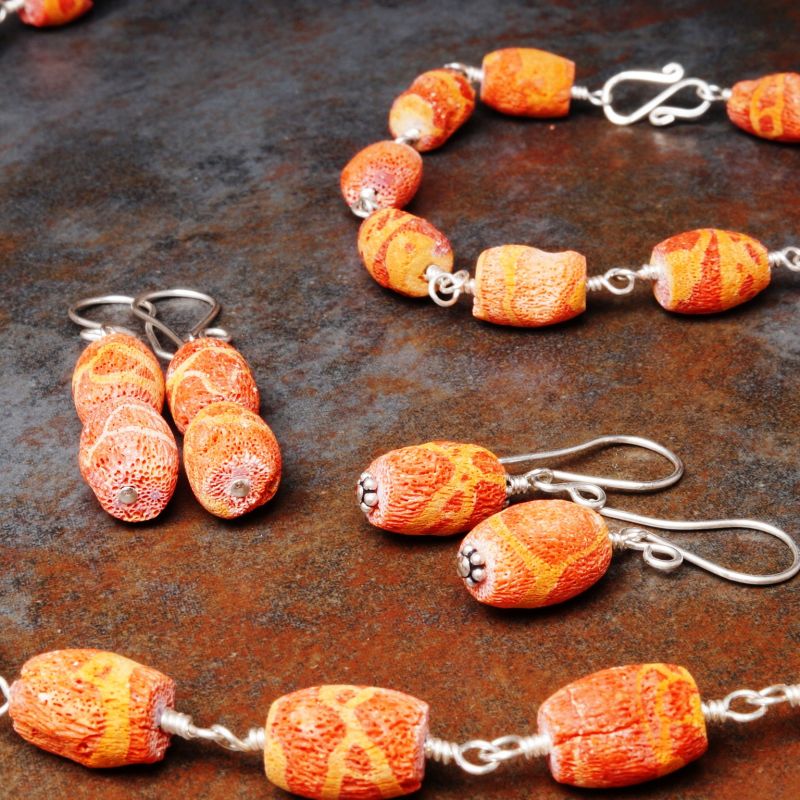 I thought it was about time I listened to my customers and add a few red gemstone jewellery pieces to my designs, I have come across two different types of coral, and made two separate collections

I am not normally a great fan of red gemstones,but it's that time of the year, that without fail at least two customers will ask if I have any jewellery with red gemstones.

Even though I always have a few garnet pieces in my collection apparently that is the wrong shade of red!

So this year I decided that I needed to fulfil my customer needs and got my hands on some red gemstones.

I came across some interesting red each rough coral barrels, which are quite stunning, along with some red heishi coral beads

Coral is said to aid communication, especially where diplomacy and concurrence is required.

It may dampen emotions, bringing inner peace, facilitating intuition, imagination and creativity.

Here are a few of my favorite pieces:

Handmade Sterling Silver
Brushed Red Coral Choker


Handmade Sterling Silver
Red Coral Earrings 01



Handmade Sterling Silver
Red Coral Bracelet



Handmade Sterling Silver
Brushed Red Coral Earrings 04


What do you think?
Joolz xxx
PS If you would like a piece of jewellery deigned in a gemstone that I have not already created, contact me, and I will make one for you :) xxx
0 Comments
December 06, 2019
Copyright © 2020 Joolzery. All Rights Reserved.