Back to Aluminium | Handmade Spiritual & Healing Crystal Jewellery | Joolzery
Aluminum Earring Collection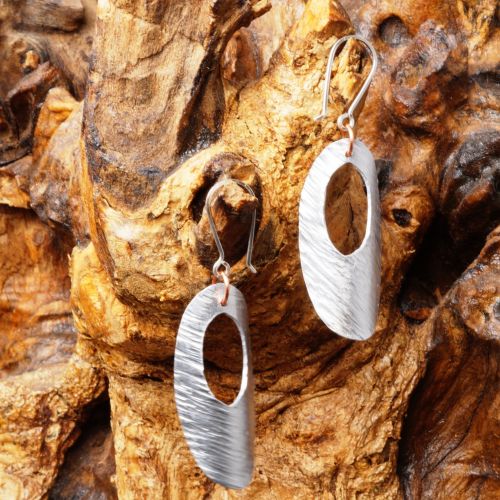 My previous metal smithing sessions, have concentrated on sterling silver studs and earrings, but I am now starting to think of designs incorporating gemstones. So I have gone back to geometric shapes, textures and designs with aluminium.

If you have been following my metal smithing journey, you will know I have experimenting and playing around with different techniques and ideas

During my last making session, I decided I wanted to go back to basics, and create a collection of simple geometric design earrings with aluminium.

As you will remember, from previous posts, because of aluminiums' low melting point, metals can only be joined with cold connections, so I have used copper, to combine everything together, and also to create a nice contrast.

I started of with a simple round doughnut shape, and applied a hammered texture: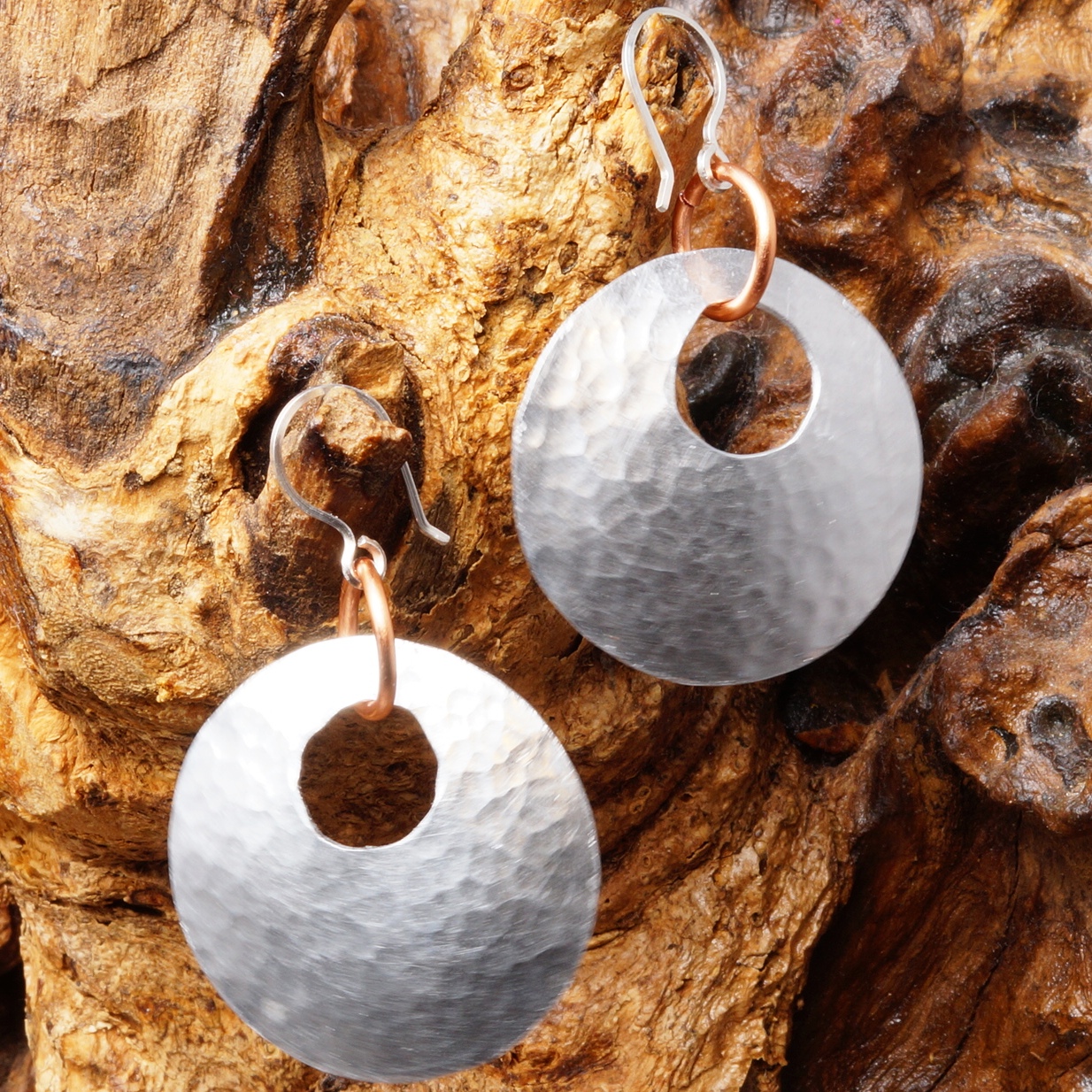 I really loved they way this came out and wanted to see how I could improve a simple doughnut design with the addition of holes, and how I attach the ofther components of the earring: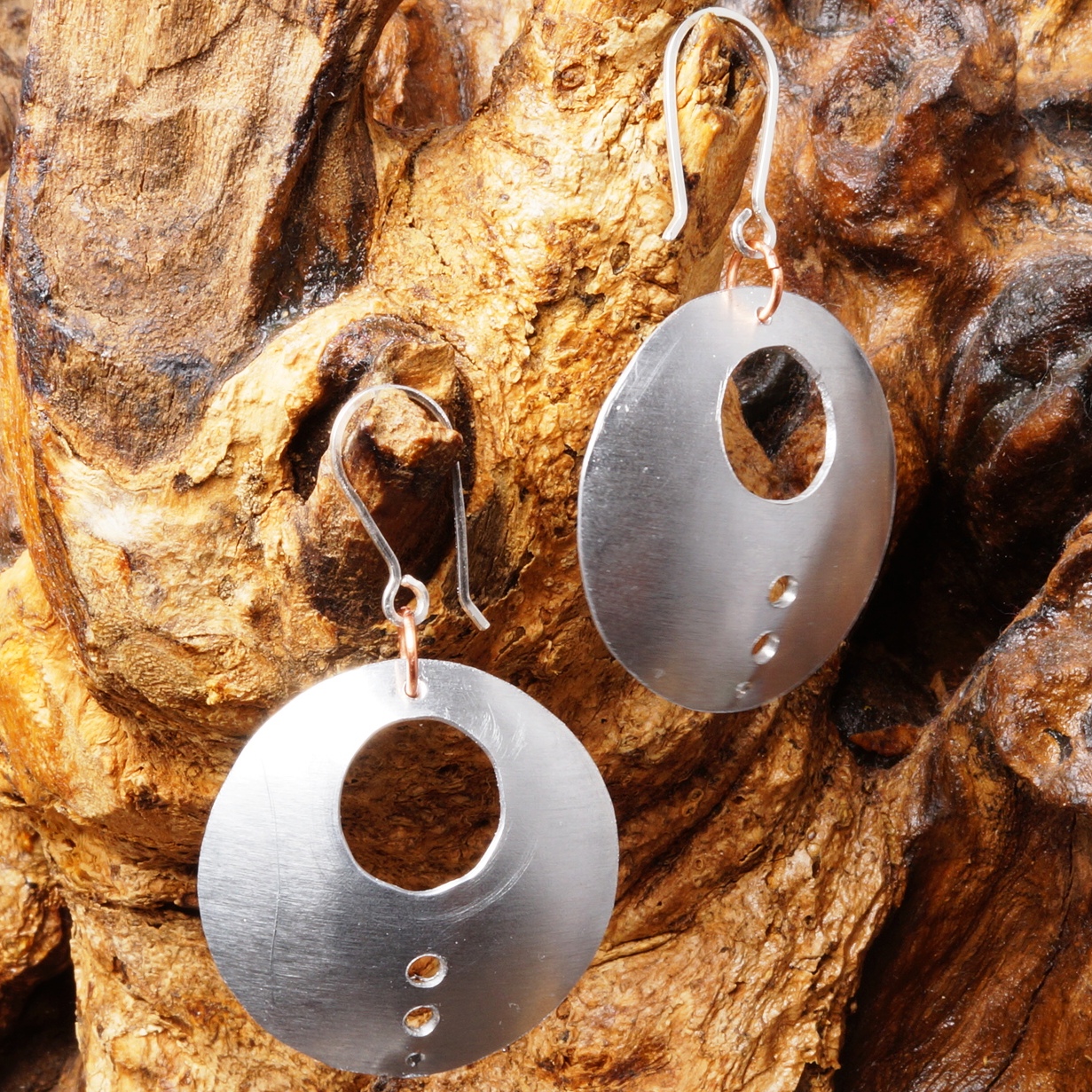 The bottom hole was where I originally was thinking of adding a gemstone, but on looking at the design and proportions of the earring, decided against it, as I thought it might detract from the design.

What do you think?

Looking for a variation on this theme, I started thinking about other geometric shapes, and came up with an oval, to which I applied a different hammered texture: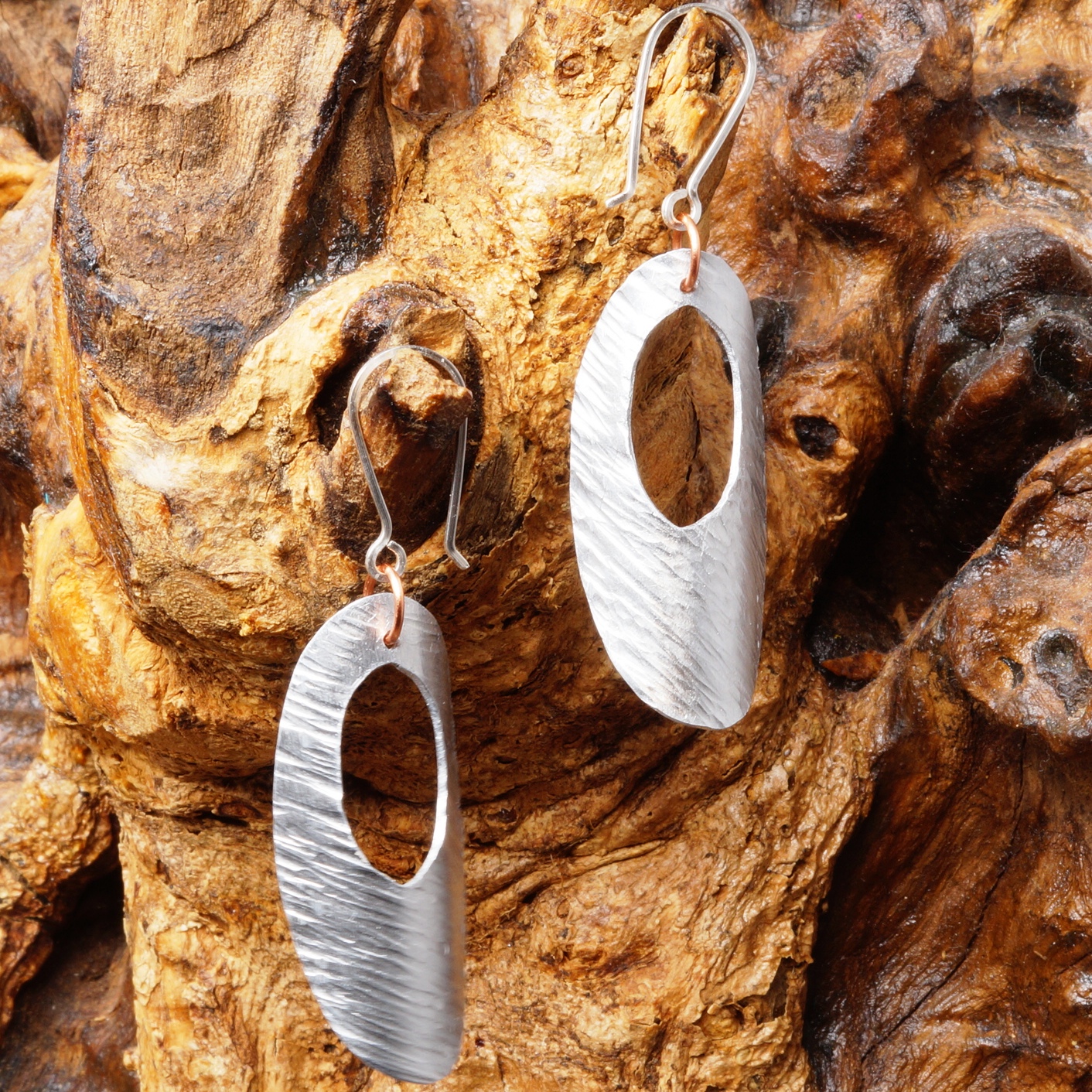 I think this texture is quite effective, and gives the illusion of movement

In the last design I decided to add some detail to the earring, in lieu of gemstone settings:
I think it looks a little tribal, but what do you think?
Keep reading
my metal smithing blog series
to see what else I come up with.
Joolz xxx
0 Comments
December 30, 2019
Copyright © 2020 Joolzery. All Rights Reserved.