January Prize Giveaway | Joolzery | Handmade Sterling Silver Gemstone Freshwater Pearl Jewellery
January Prize Giveaway!!!!!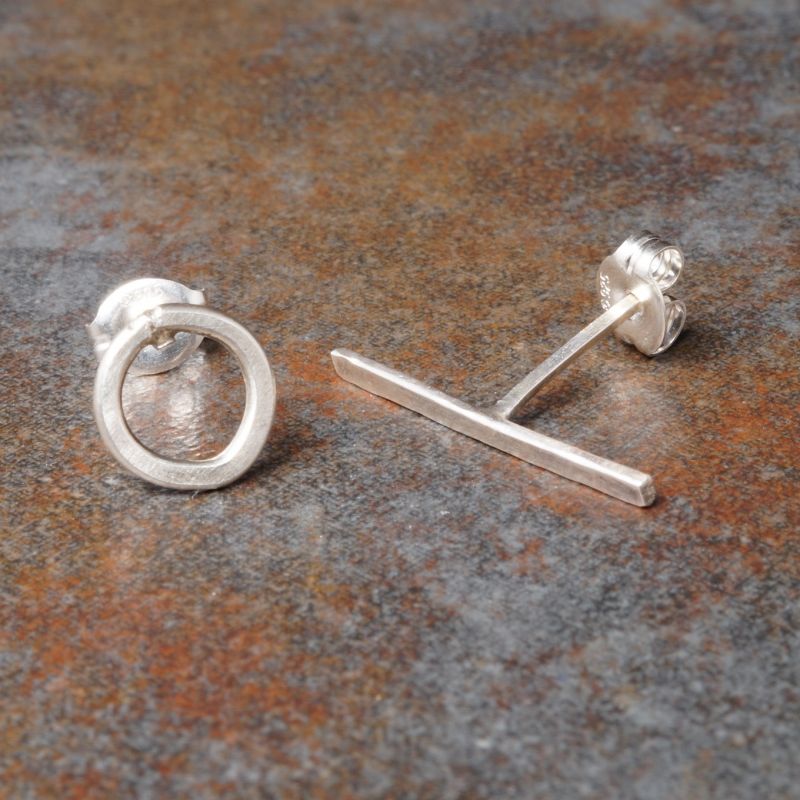 In the lead up to Christmas, and with the handmade Christmas market preparation, I was very productive and creative making unque metal smith jewellery, which took me down the route of asymmetric studs, if you wish to follow My Metal Smithing Journey,

January Prize Giveaway

As a thank you for subscribing to my monthly newsletter, I am holding monthly prize giveaways, of my newly created range of metal smith jewellery.

Last month I started playing around with the idea, why do handmade earrings have to match?

With this question in mind, I created 3 pairs of sterling silver asymmetric geometric studs.

How would you like to win one of these pair of handmade sterling silver asymmetric earrings?



Handmade Sterling Silver
Round T-Bar Asymmetric Studs



Handmade Sterling Silver
Diamond Triangle Asymmetric Studs

Entry is simple, all you have to do is:
Comment on this blog post telling me which pair of studs, i.e. the Round Bar studs or Diamond Triangle studs, you would like to win and where you would wear them

Sign up to my monthly e-newsletter
It's that simple!!!!!

Closing date is the 31st January 2020 23:59:59
The winner will be announced in my February e-newsletter on the 3rd February 2020
Good luck
Joolz xxx
0 Comments
January 13, 2020
Copyright © 2020 Joolzery. All Rights Reserved.