Doming and Swaging | Joolzery | Handmade Sterling Silver Gemstone Freshwater Pearl Jewellery
Domed vs Swage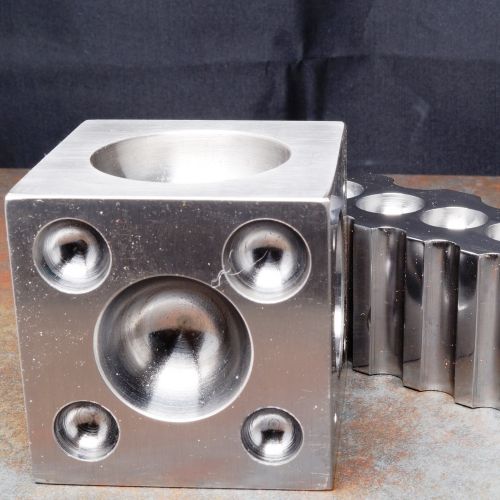 I got some really cool metal forming tools over the Christmas period, and last month I wanted to see what shapes I could creae with them

If you have been following my metal smithing journey, you will know I have experimenting and playing around with different techniques and ideas

In the lead up to the Christmas, I took part in a number of handmade crafts markets, and i got some useful information from some of the customers who visited my stall.

The thing that was a recurring theme was they loved my copper geometric studs, but they were to big for everyday wear.

Taking this into consideration I starting making some smaller square copper studs.

In the lead up to the festive period, I took advantage of the many sales, to get a fw metal smiting tools I had my eye on since August, and one of these was the Artisan Multi-Purpose Forming Kit, which amongst many things contained a doming cube and a swage block, a bargain at least than half price: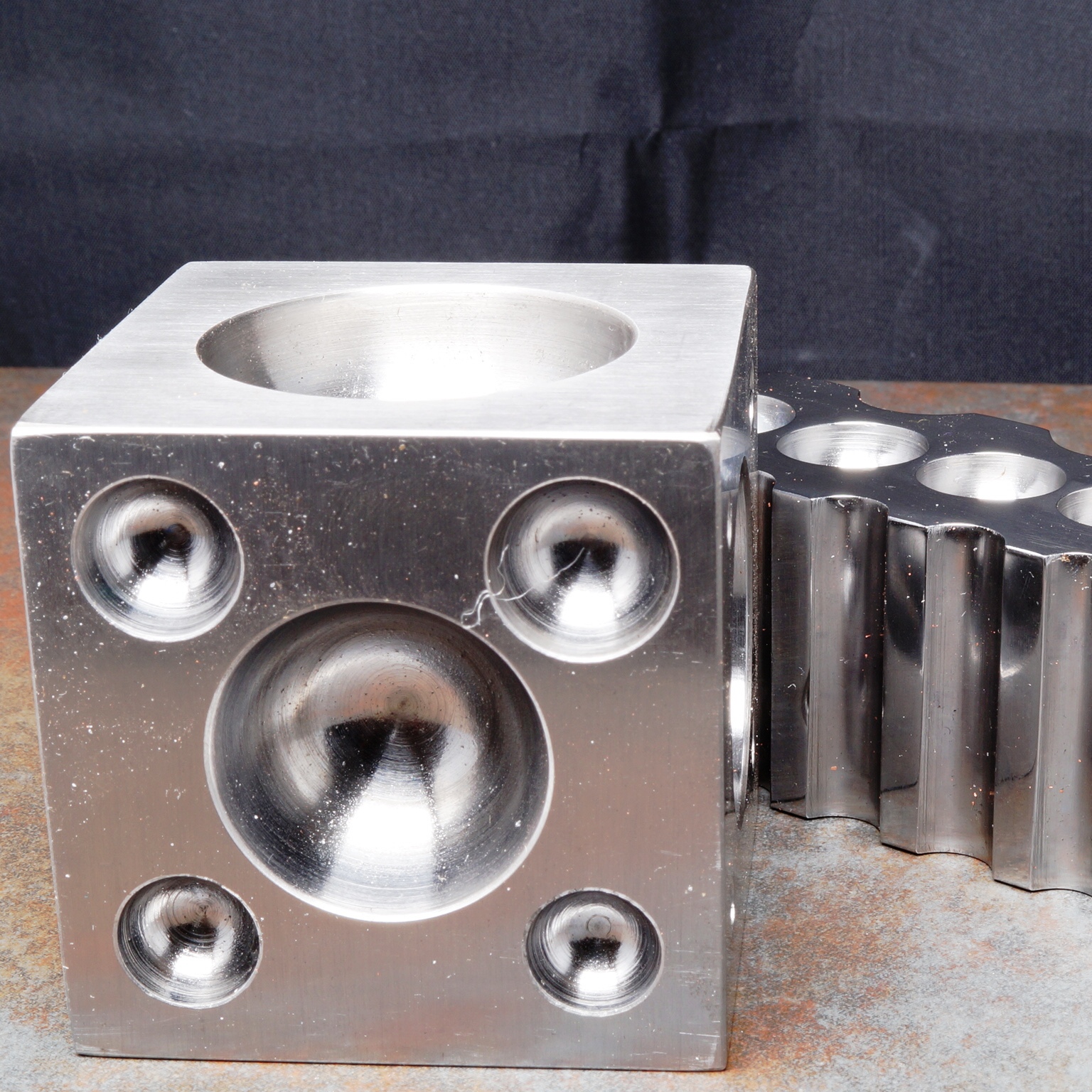 The great thing with these two guys is that I can add a different element to my earring designs, and I can make my own beads and tubes from sheet metal.

I already had a cheaper wooden doming block with 2 punches, but the domes was too big for the smaller studs I wish to make.

I started by sawing a number of 6mm x 6mm copper square shapes. with the first pair i decided to play around with doming to see how much curvature I could create with the smaller piece: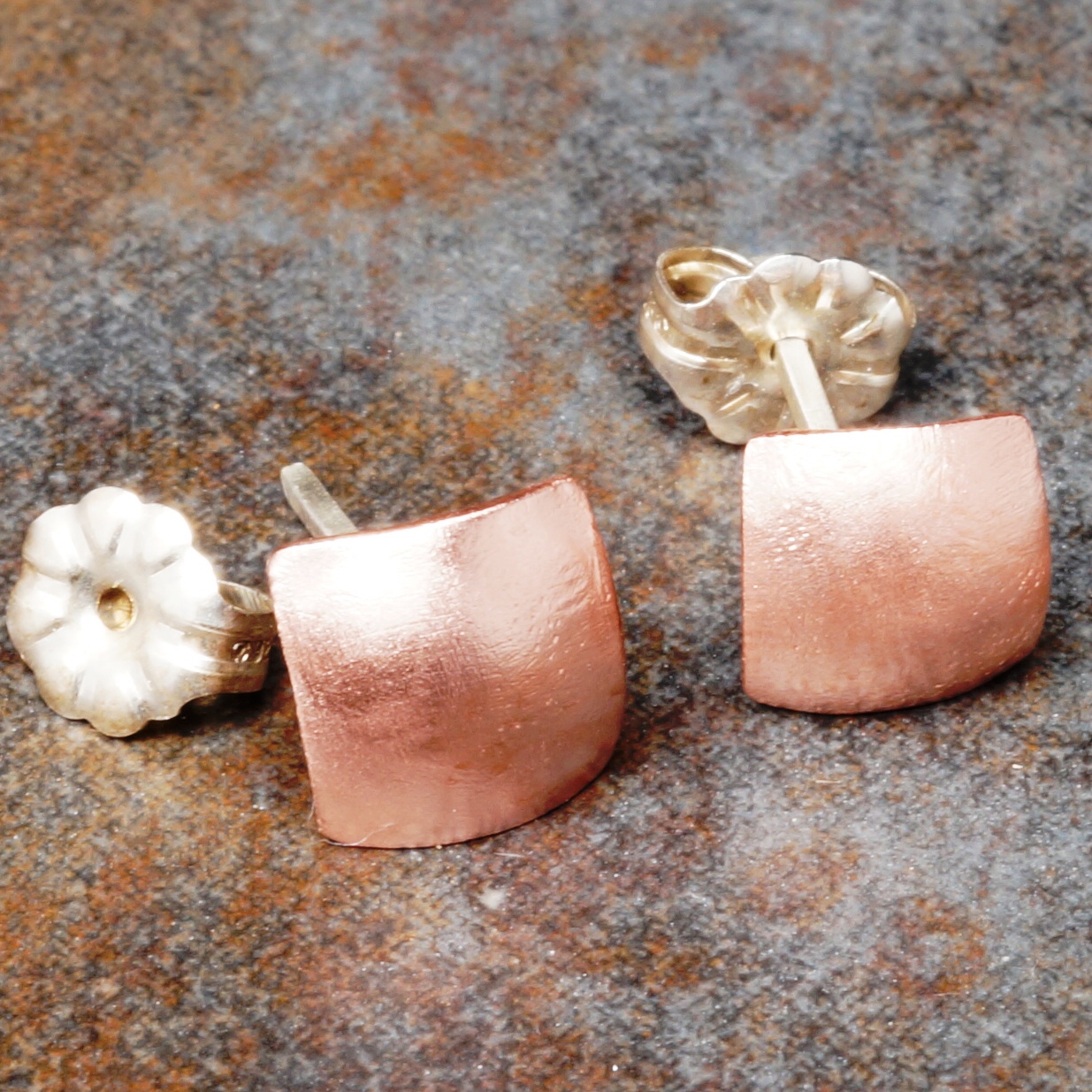 These studs comes with sterling silver posts, and have a matte finish

Next I turn my attention to the swage block to see what design variance it offers: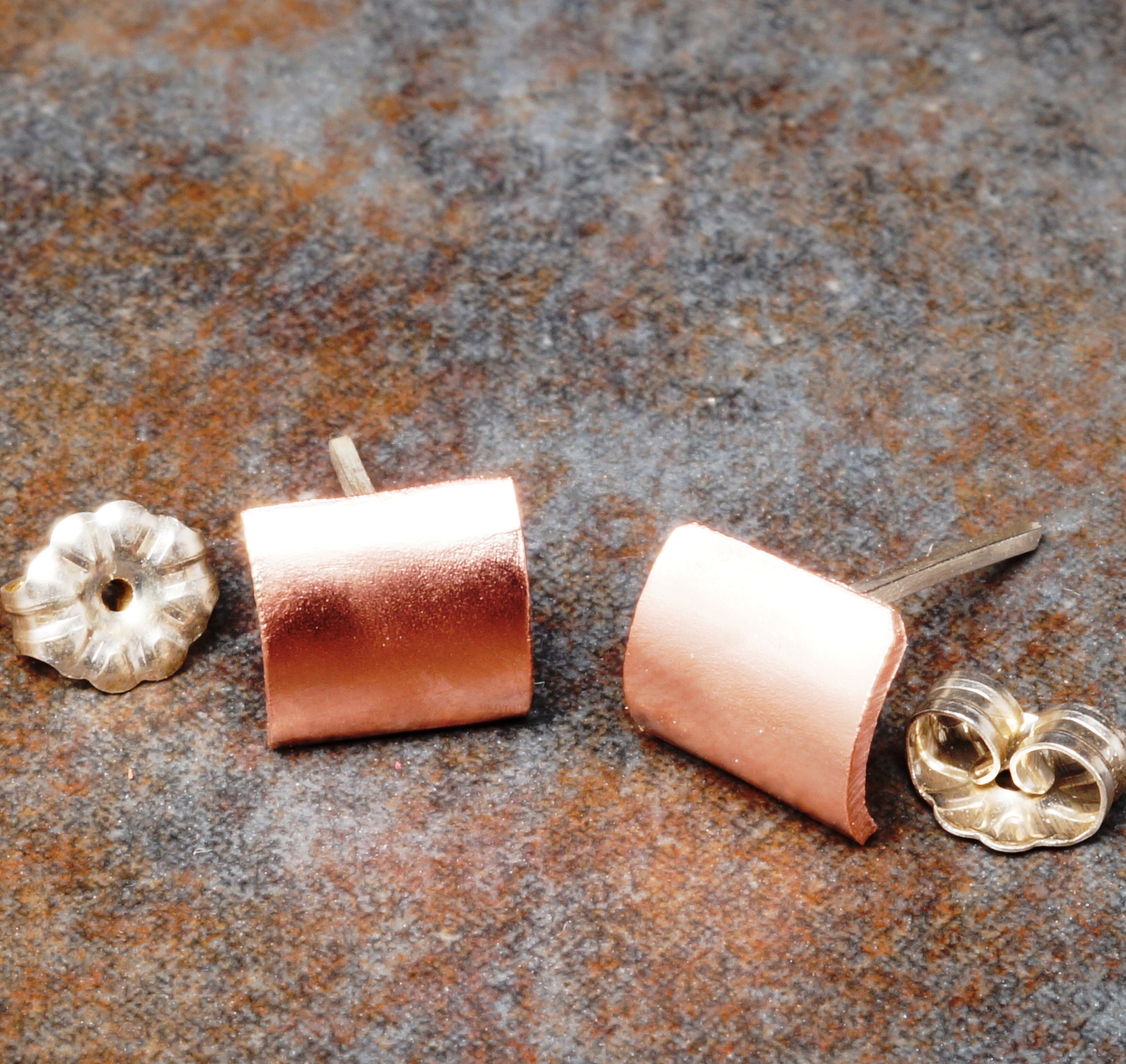 Usually when I solder the sterling silver posts for my studs I position them iin the centre, but this time I decided to place them at the top, so that they will hang lower down on the ear lobe.
These will form part of my collection of
Handmade Copper Stud Collection
, when I have added them to the website in the next fortnight.
What do you think?
Which pair do you prefer?
These form my February Prize Giveaway to enter the competition click
here
Keep reading
my metal smithing blog series
to see what else I come up with.
Joolz xxx
0 Comments
February 04, 2020
Copyright © 2020 Joolzery. All Rights Reserved.