Licking Soldering | Joolzery | Handmade Sterling Silver Gemstone Freshwater Pearl Jewellery
Licking soldering!!!!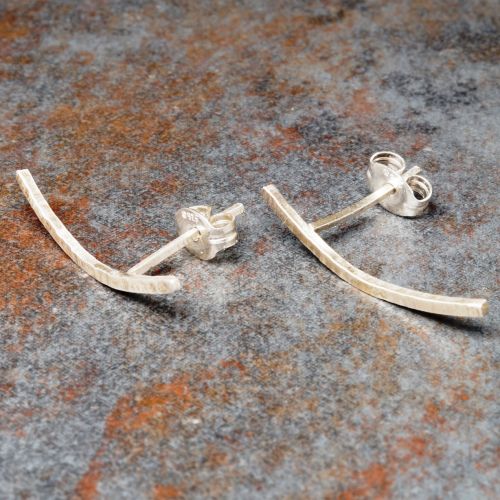 After the festive season, it seems one of the key skills of metalsmithing, soldering, had desserted me, so this month I thought it would be a good idea to concentrating on getting this right.

If you have been following my metal smithing journey, you will know I have experimenting and playing around with different techniques and ideas

In January I was looking at the different forming methods, using doming cubes and swaging blocks.

But I soon realised that my soldering skills had gone to pot, so last month I decided to concentrate on getting to grips with this essential technique, especially as I have some big making plans in the upcoming months, which will be very dependent upon soldering.

I decided to go back to basics, and play around with a design that was very popular in the run up to Christmas at the various markets I participated in, the sterling silver bar studs.

I started very simply, with small sterling silver bar studs: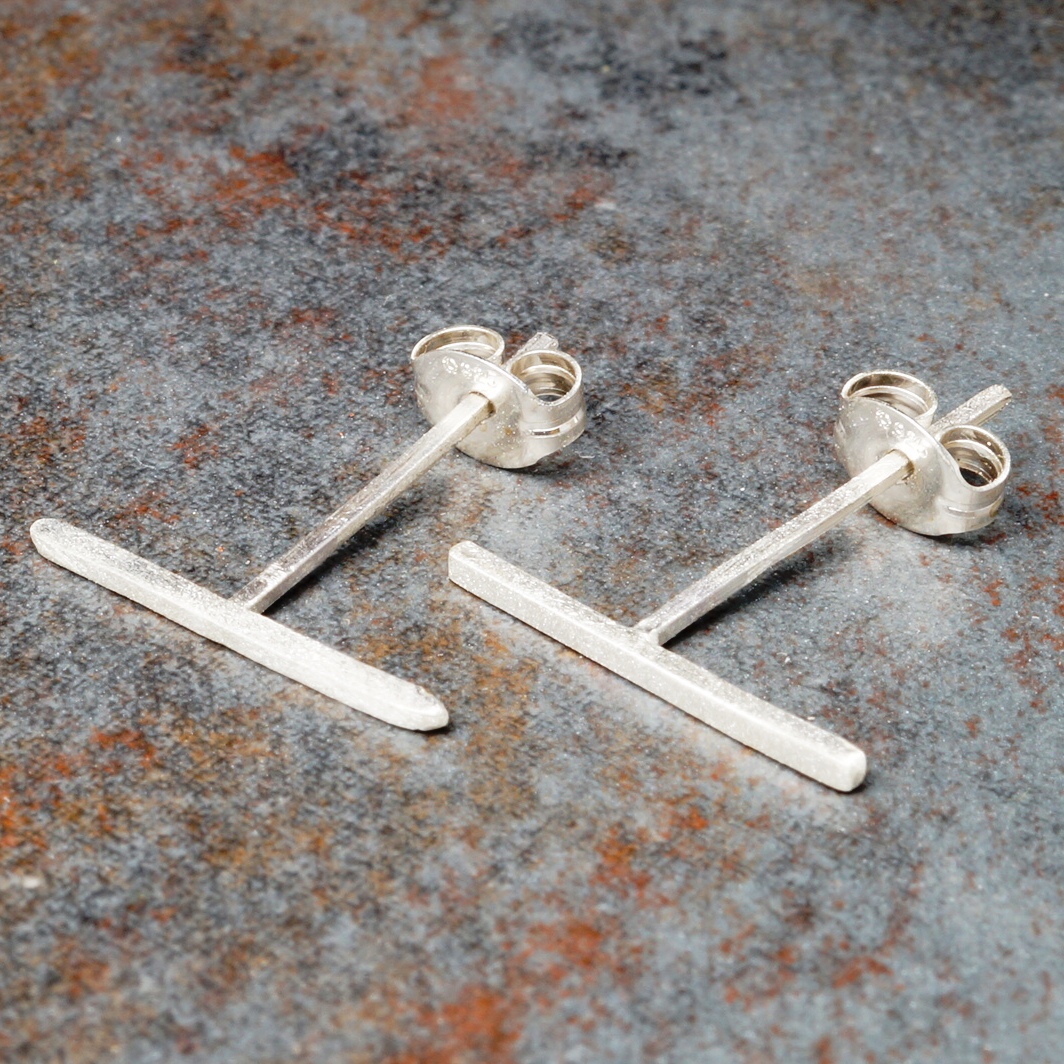 I love the simplistic minimalist design of these studs, which make them so versitile, and played around with different sizes 10mm, 15mm and 20mm, making sure that I was creating a solid join between the 2 metals.

Then I decided to see whether I could solder textured copper to sterling silver, and this what happened: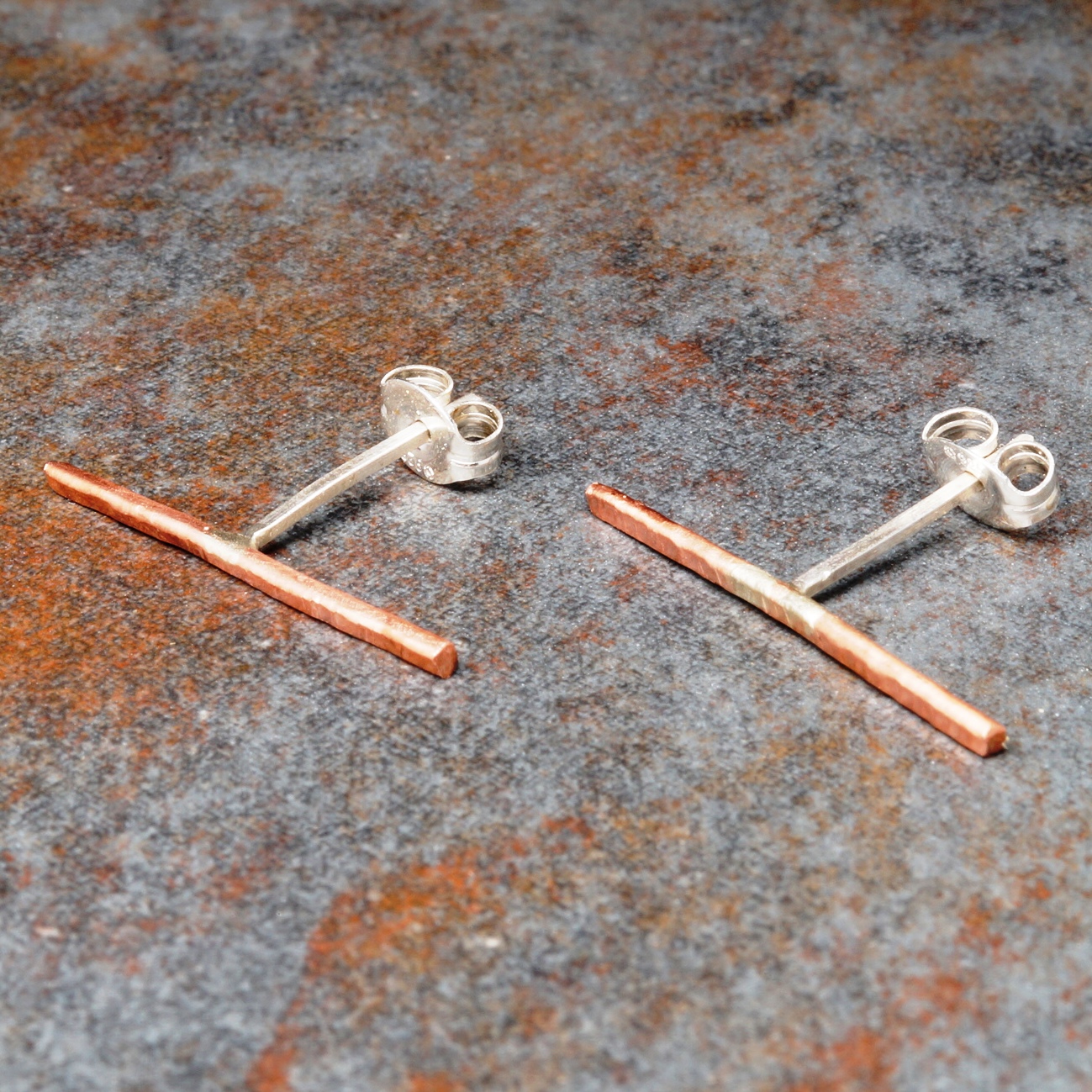 I think I may have used a little too much solder on this one, but in a kinda mistake way I quite like the effect, so I might just call it a design feature!

Things on the soldering front are going really well by now, and I am getting into the creative groove, which means that my brain is coming out with so many ideas with regards how I can add a bit of a twist to these bar studs, and go back to my textured curved studs: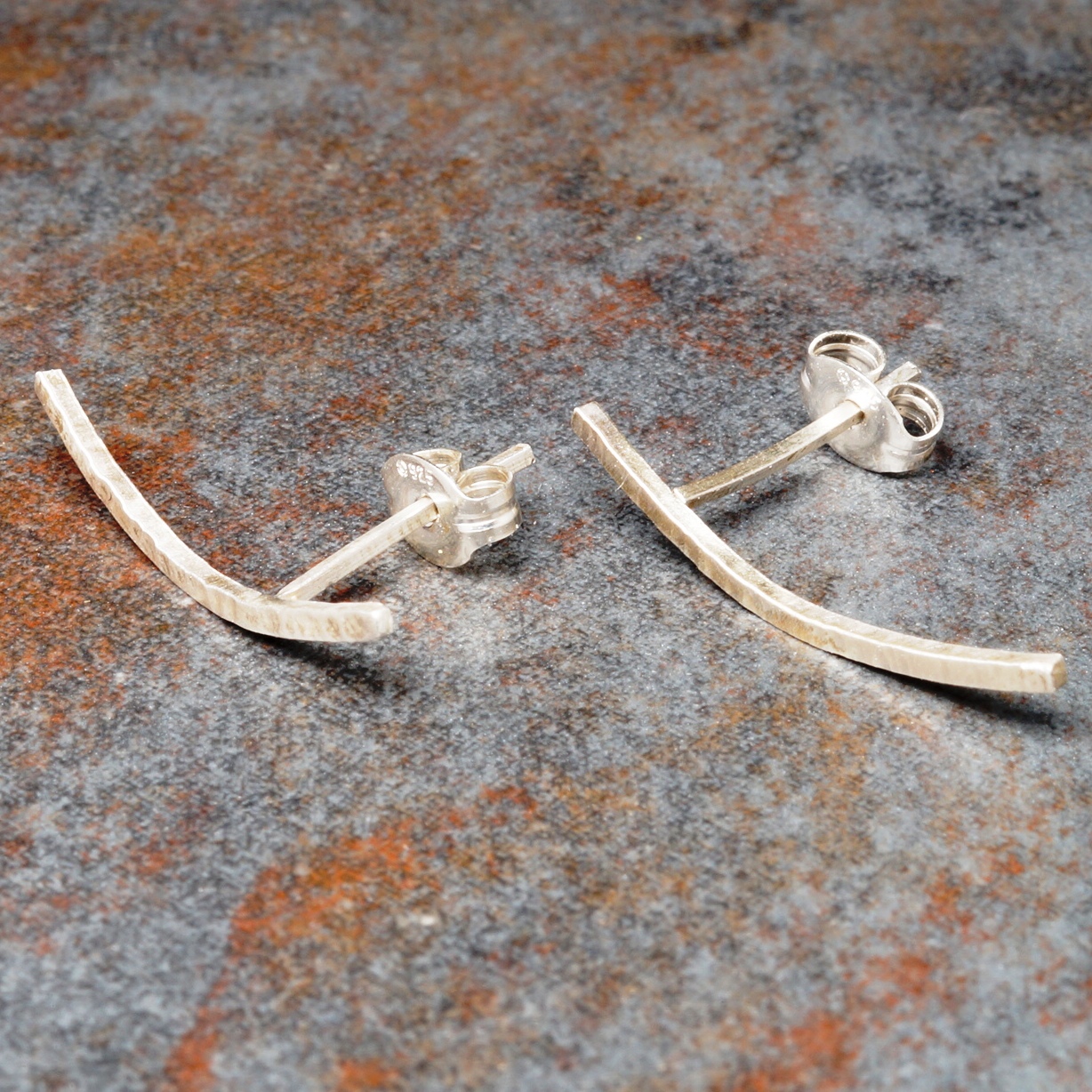 It's about 1am now, and that's when I sem to be the most creative, and I come up with idea of a twisted bar stud.

When it comes to soldering I have to admit this was the most challanging as I have to find 2 relatively flat metal surfaces to solder, but with a bit of swearing, alot of perserverance I manage to create 2 versions 15mm and 20mm: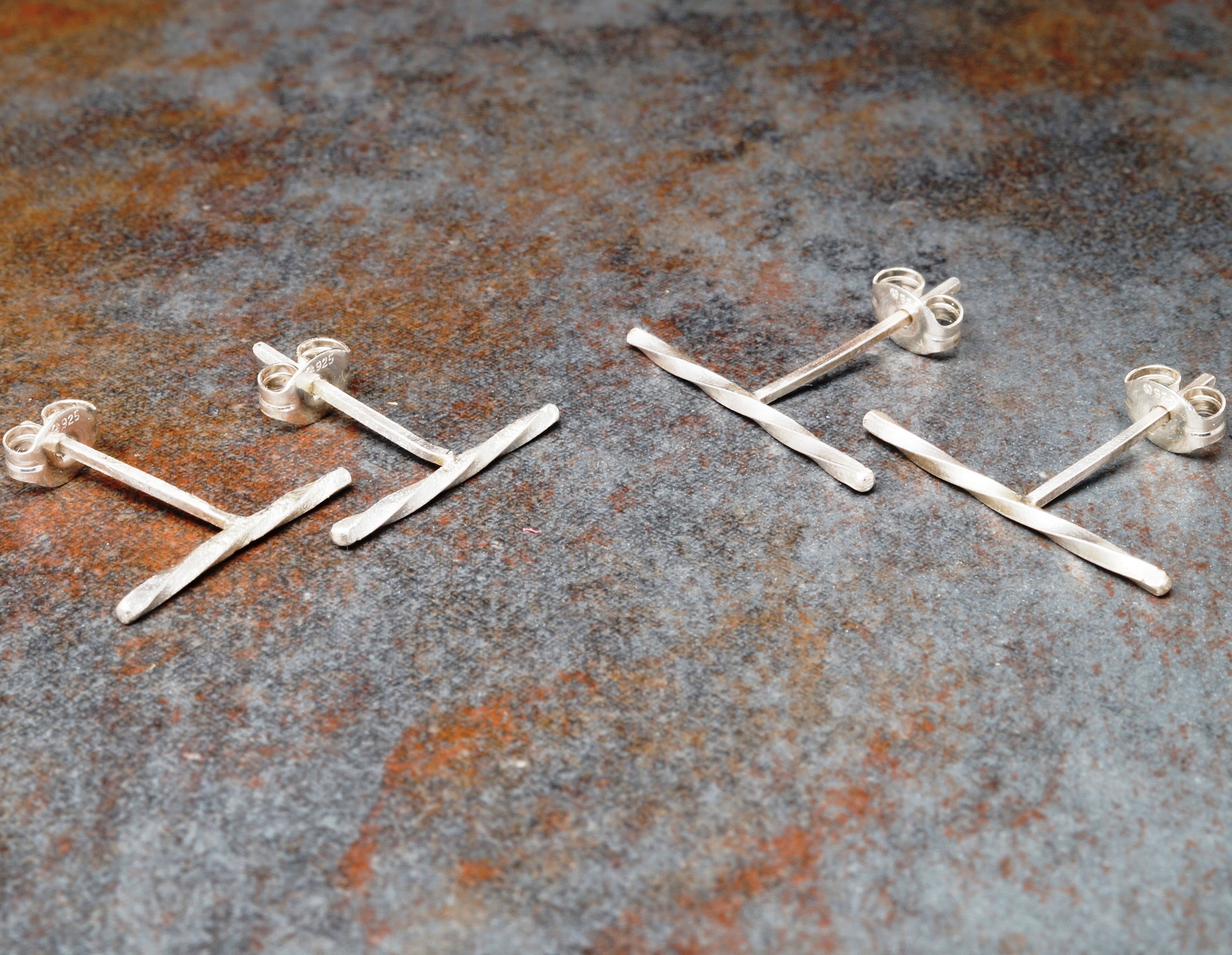 Personally I have to say these twisted are my favourite out of all the bar studs I created in this session.
These will form part of my collection of
Handmade Sterling Silver Stud Collection
, when I have added them to the website in the next fortnight.
What do you think?
Which pair do you prefer?
These form my March Prize Giveaway to enter the competition click
here
Keep reading
my metal smithing blog series
to see what else I come up with.
Joolz xxx
0 Comments
March 04, 2020
Copyright © 2020 Joolzery. All Rights Reserved.