March Prize Giveaway | Joolzery | Handmade Sterling Silver Gemstone Freshwater Pearl Jewellery
April Prize Giveaway!!!!!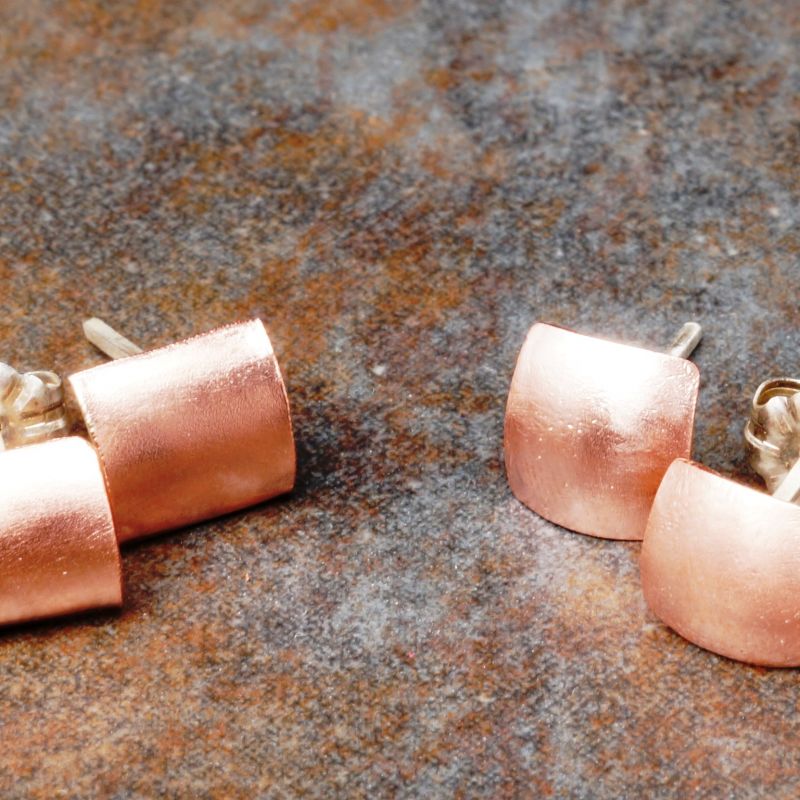 From my series of My Metal Smithing Journey, you will have noticed that I am well into mastering this new skill set, and as a thank you I am holding monthly giveaway competitions to win some of my new metal jewellery creations.

February Prize Giveaway

As a thank you for subscribing to my monthly newsletter, I am holding monthly prize giveaways, of my newly created range of metal smith jewellery.

Last month I started playing around with a new jewellery forming tools, I bought in the sales in the lead up to Christmas last year.

How would you like to win one of these pair of handmade small square formed copper sterling silver studs?





Handmade small Copper domed formed
Sterling Silver studs



Handmade small Copper swage formed
Sterling Silver studs
Entry is simple, all you have to do is,
Sign up to my monthly newsletter

Tell me which pair of studs, i.e. the Domed or the Swaged studs, you would like to win and where you would wear them, by either adding a:

Comment on this blog post, or

Comment on the Instagram post(s)
It's that simple!!!!!

Closing date is the 29th February 2019 23:59:59
The winner will be announced in my March e-newsletter on the 2nd March 2020
Good luck
Joolz xxx
0 Comments
April 17, 2020
Copyright © 2020 Joolzery. All Rights Reserved.