The Ideal Gift for a Capricorn | Handmade Spiritual & Healing Crystal Jewellery | Joolzery
The Ideal Gift for a Capricorn Friend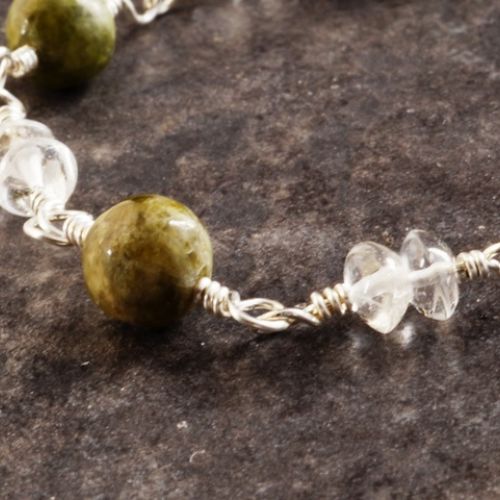 I have always struggled to find the perfect Xmas and birthday gift for my friends, and as we have got older finding that unique gift has got harder and harder.

In the last few years I have adopted the view that it is better to get the right gift than get any old gift for Xmas and birthday, for my friends.

Invariably it sometimes means that my friends would get their gifts at random times of the year.

Due to our mad crazy busy schedules I haven't seen one of my old university friend in over 3 years, but finally we would be in the same part in a world.

So I decided to create the ultimate unique personal gift of a pair of handmade earrings and matching bracelet.

As a Capricorn, I have a pick of gemstones, including agate, quartz, amethyst or garnet, but i also wanted a green gemstone, as this is a favourite colour of hers.

So I wanted to use a green stone, I could have gone for green garnet, but I was attracted to the properties of Vesuvianite, especially its ability to release negativity and alleviate depression.

I designed a pair of sterling silver dangle earrings: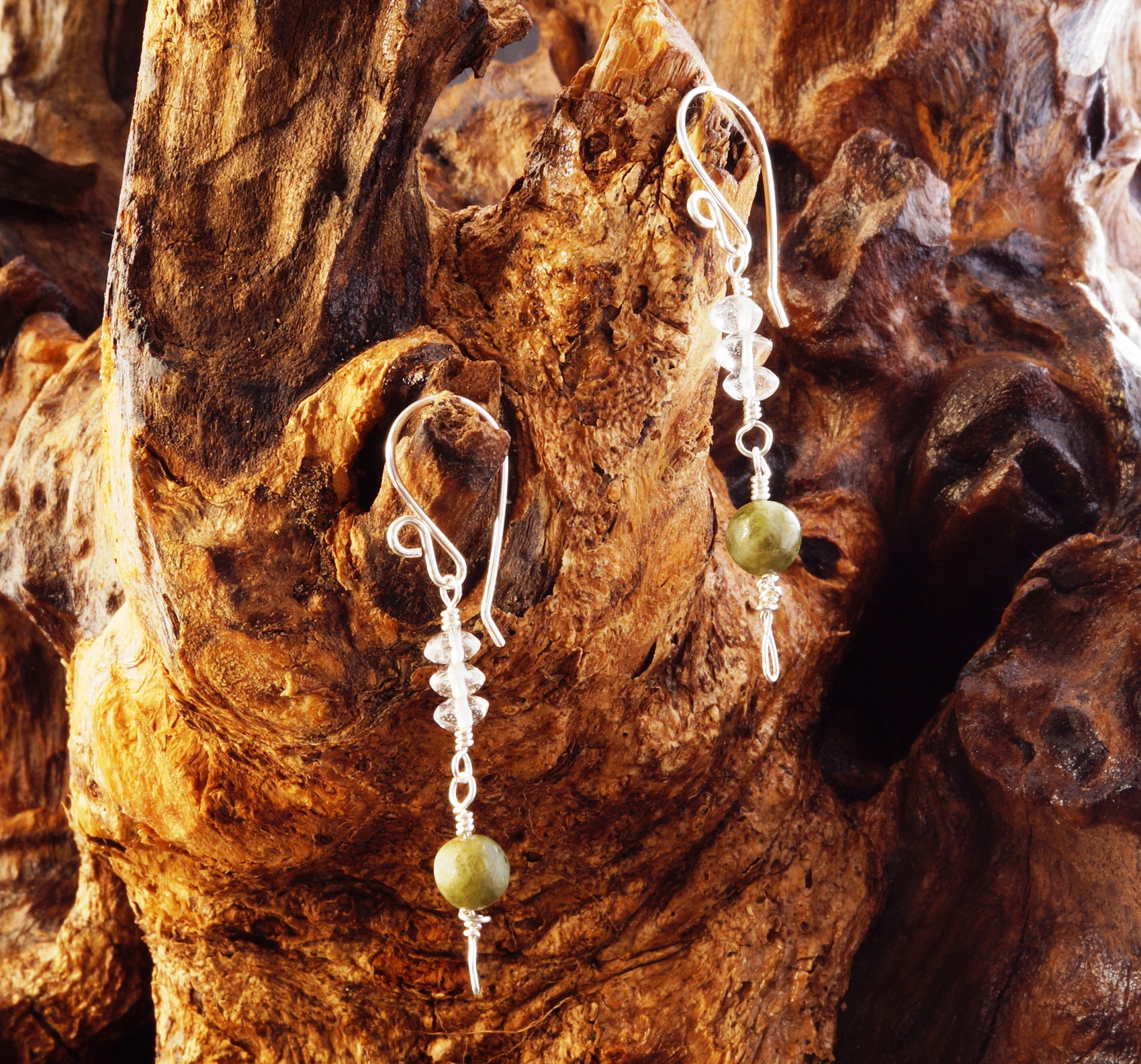 and a simple wire wrapped sterling silver bracelet: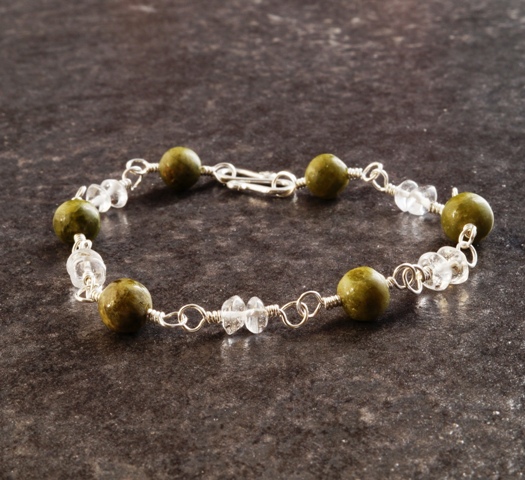 I added quartz to increase the properties.

To read more about Vesuvianite click here

Want some thing unique made then contact me to discuss your design requirements.



0 Comments
May 27, 2014
Copyright © 2020 Joolzery. All Rights Reserved.