Wheres Joolzery in April | Handmade Sterling Silver Gemstone Freshwater Pearl Jewellery
Where's Joolzery in April?
So I did my first handmade arts & crafts market of 2015 last week, so I guess you now you want to know where I will be in April?

Well it looks like now I'm getting back into the swing of handmade arts & crafts markets for 2015.

So for April I will taking part in two handmade arts & crafts markets.

The first will be on Sunday the 19th April at Ness gardens, I am really looking forward to going back to this lovely garden location.

This will be my second time at Ness gardens, so close to nature, and at this time of the year the flowers should be blossoming so it should be a wonderfully insprational space for my new design colours.

So why don't you pop down check out the gardens, have a cup of tea and cake, and then check us out in the conservatory?

We will be there from 11am to 4pm.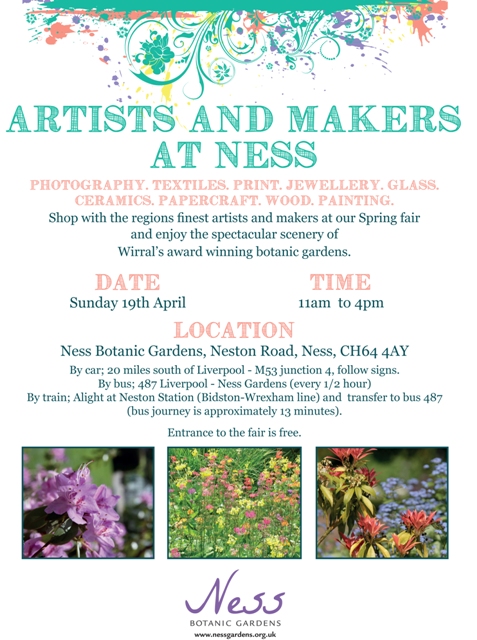 At the end of the month I will be back at the iconic Adelphi Hotel, with The Artisan Collective's Handmade Arts & Crafts market.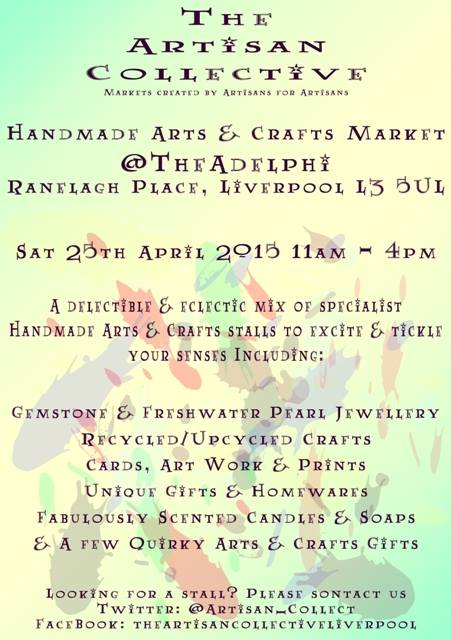 I'm really looking forward to this market, as a regular I get to meet a whole raft of inspirational local Merseyside artists & crafters, especially those new to the world of handmade arts & crafts, in a really chilled laid back environment.

Want to see what new little sparkly things I have added to my collection?

Pop down to the Adelphi Hotel between 11am and 4pm on Saturday the 25th April to find out, entry is free.

Joolz xx

0 Comments
April 07, 2015
Copyright © 2020 Joolzery. All Rights Reserved.