Barcelona Bucket List
Barcelona Bucket List
So my old university pal, Soz, and I have landed safetly in Barcelona, we have checked into the hotel, and we are checking out the Las Ramblas area.

We arrive late at night into Barcelona, and so excited to explore our new home for the next 4 days.

So once all checked in, and our PJs are all unpacked we wander down Las Ramblas, checking out everything, while looking for somewhere to eat, come on we've got our priorities right!

We walk all the way to the end of Las Ramblas, to Christopher Columbus Columbus Column, and I decide to see what my little digital compact can do, with all its different modes and settings.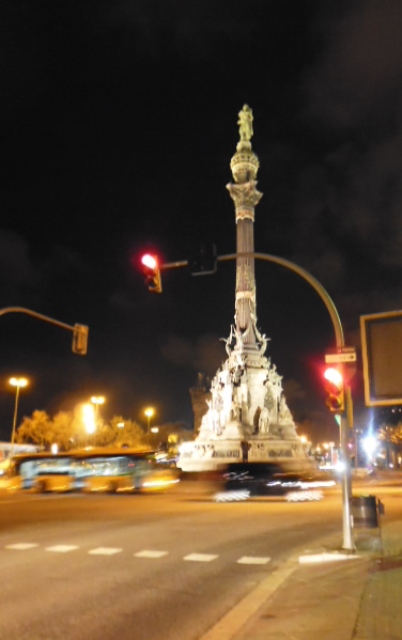 So getting back to the important stuff we decide to go off the beaten path and find somewhere to fill our little bellies.

And we stumble across this little interesting place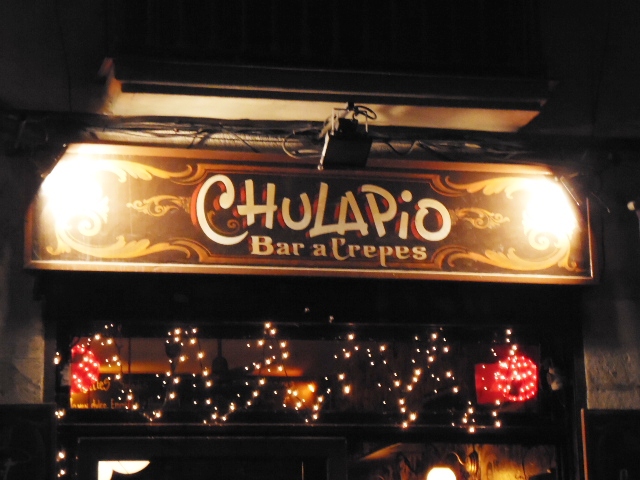 Yes I know, we are in Barcelona, Spain, and should be going for Tapas, but come on we have 4 days, for that, the whole idea of Crepes in Spain perversely appealed to both of us.

So we go in and order our crepes and Cava Sangria, and while we wait for our order, the Barcelona Bucket list is formed:
Visit the Sagrada Famillia
Drink Cava Sangria
Drink Spanish Hot Chocolate
Eat Rabbit Paella
Eat Tapas
Eat Authentic Ice Cream
Ride a Funicular
Have an alcoholic drink before mid day
What is on our Barcelona Bucket list, I have to say is rather tame, but it seemed like a good idea at 12.30am
Interesting that most of our Barcelona bucket list is food based!!!
Well we had crossed one them off within minutes of writing the list.
The crepes, mine cheese and tomatoes and Soz cheese, tomatoes and mushrooms arrived in a paper tray and with tooth picks, that's a new one on me, and the Cava Sangria was served in huge bulbous glasses, with tonnes of fruit, no excuse not to have your 5 a day!, and clear, which caused a bit of confusion as I was expecting it to be red.
Great music, with a Shaft like undertones playing in the background, in a really chilled relaxed vibe, while perched on stools.
Anyway what a great way to start our little break in Barcelona.
Did we complete our bucket list????
I will let you know....
Joolz xx
0 Comments
April 10, 2015
Copyright © 2020 Joolzery. All Rights Reserved.