Day Two Barcelona
Day Two Barcelona
So its day two of our trip to Barcelona, and we have a day of sight seeing lined up

Its day two in Barcelona with Soz, and today we have decided to see as much of this fabulous city, by going with the flow and seeing what picks our fancy.

So its an early start and we head for the Placa de Catalunya to jump on the City Tour Buses.

Well that was the plan!

We leave the hotel earlier and head to the Placa de Catalunya ok, but as we get nearer, we notice a lot of people in lycra, with numbers pinned to their chests.

Yep we must be one of the few people in Barcelona, who did not know that there was a marathon being held in the city, how did we miss that???

So we have to head to Barcelona Cathedral to get the bus, which means its a perfect opportunity to drop into a local cafe for breakfast.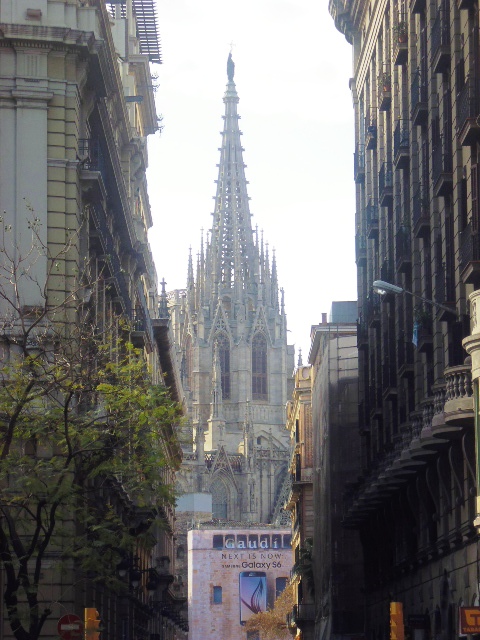 Bellies filed with coffee and pastries we embark on the tour of Barcelona bus, and get plugged into the recorded guide of the city, and of course I get the one where only one of the ear pieces work.

With the marathon on we head away from the city centre and towards the marina and beach area of Barcelona.

Barceloneta is the beach area of Barcelona, which is 7 miles of reclaimed beaches, which we have decided we will be spending most of the afternoon tomorow at, so we just take in the sights for now.

Including resisting the urge to..., well I let you work out what I'm thinking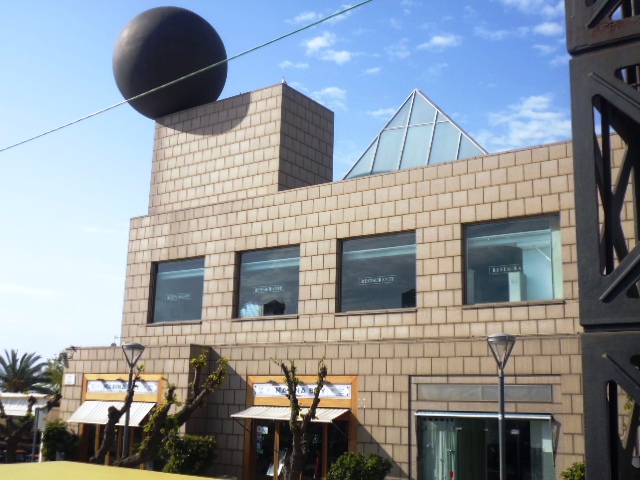 Funnily enough most of the retail places on this part of the tour are closed today, so its a great way to save money.

We then head back into city passing by the old Bullring, which had to close because it was too small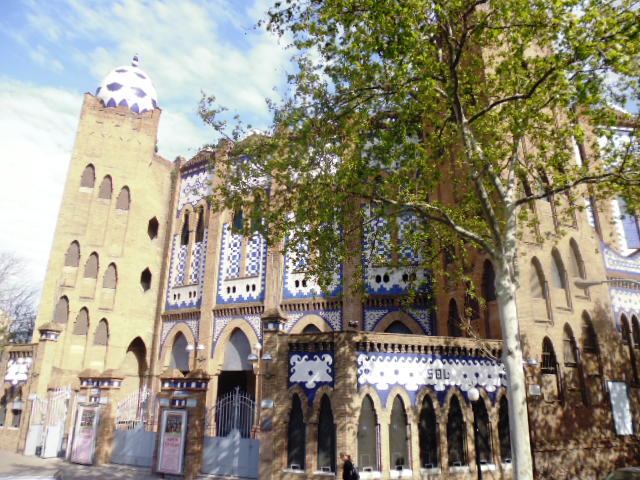 Before heading towards the Sagrada Familia, the "new" Cathedral that has been built for the last 100 years, and has at least another 50 years to go!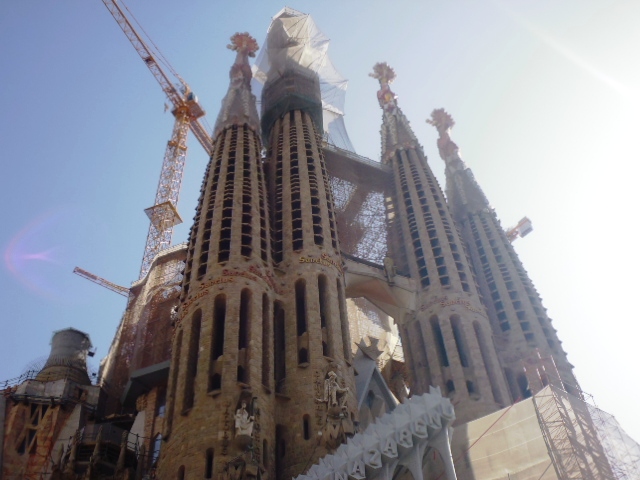 A truly magnificent building which Soz & I will be visiting on our fourth day in Barcelona.

The bus takes us back into the city, and it's interesting how symetrical and organised the roads are, this is the newer paret fo the city, which was redesigned by knocking down the contructs of the old city.

The tour takes us past Park Guell and Tribado, before heading past La Pedra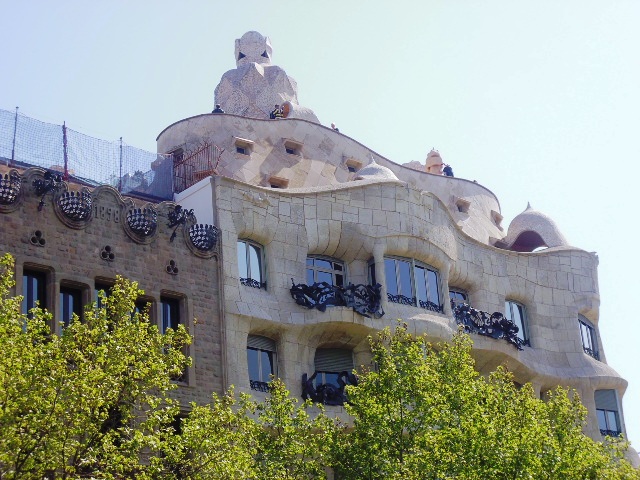 Well it's now lunch time and both Soz and I are feeling a bit peckish, so time for get of the beaten path, and find somewhere to fill our tummies.

We stumble across this little gem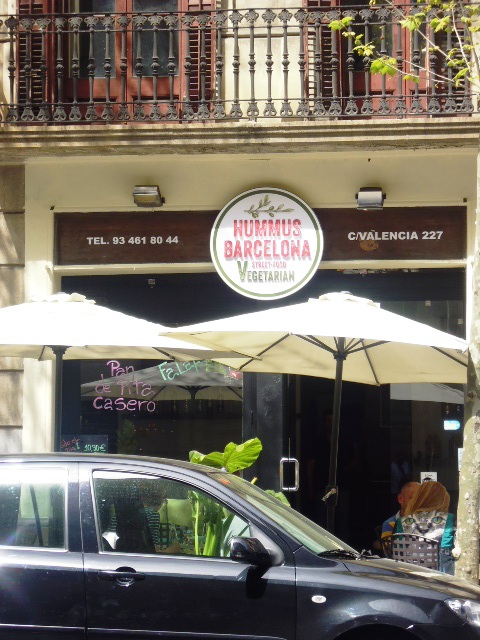 A vegetarian restuarant that has only been opened for a month, by someone who has never ran a restaurant before, as an entrepreneur myself I can admire the risk he has taken.

We order our food, which is both fresh and tasty, as well as diffrent to what we usually each, principely meat-free, but the salad and pitta bread was to die for.

Soz was equally happy as she had the falafel, and not only did she leave with the recipe and a fafafel molding iron. That's really impressive by her standards.

I also found these pearls of wisdom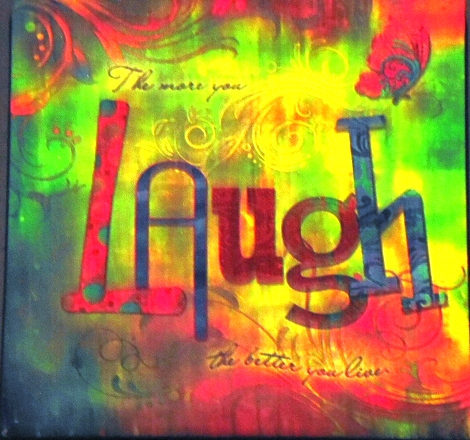 Bellies full of some great simple food, we get back to our sight seeing tour, starting with the Casa Batillio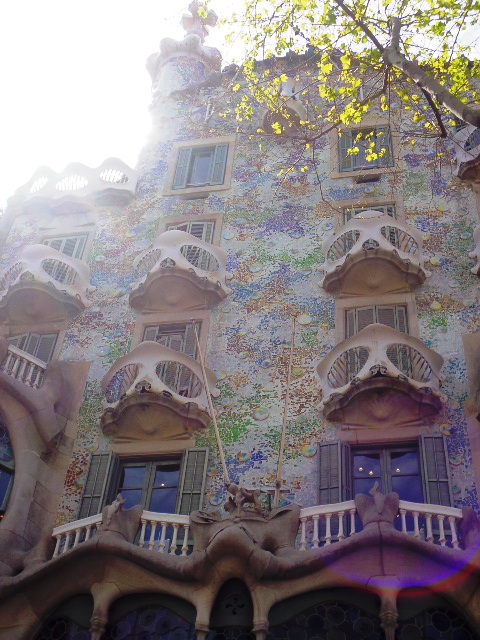 Before moving to the Placa de Catalunya, which we notice that the marathon is more or less over, and things have returned to normal.

The tour takes us to Arc de Triomf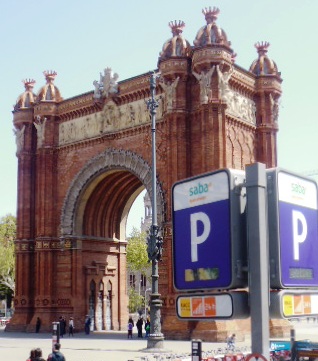 And the Ciutadella, before we head up into the hills of Barcelona.

We eventually decide to get of the tour at the MNAC to spend so time chillaxing, as well as having a gelato break, another thing to tick off our Barcelona bucket list.

How amazing is this view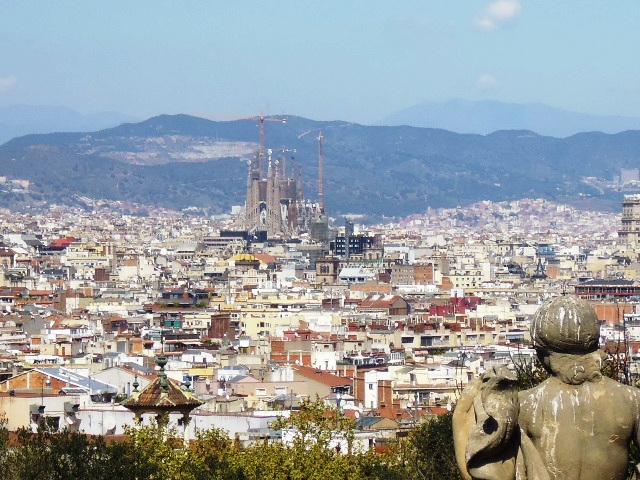 Before we head back into the city and back to the hotel, with a packet of paprika crisps and a bottle of Sangria before heading out to meet friends for diner.

So what do we have planned for our third day in Barcelona?

Well you will just have to wait and see

Joolz xx

0 Comments
April 12, 2015
Copyright © 2020 Joolzery. All Rights Reserved.