Where's Joolzery in December?
Where's Joolzery in December?
Wow where has 2015 gone? It's December and only 24 days until the BIG day. So whats Joolzery up to in December?

Well as there are only so many weekends in December, I have decided only to do two markets.

The first that I am super excited to be taking part in the Winter Arts Market in St George's Hall:

For those that know my story, know the significance for me, as it was at Open Culture's Summer Arts Market in 2013 that I launched Joolzery.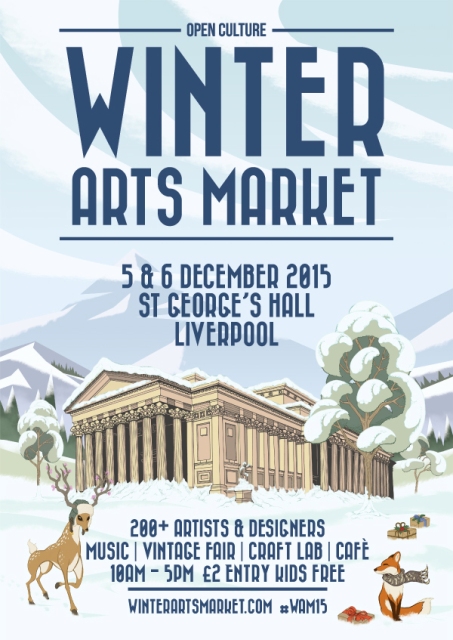 Then I will be back at the iconic The Adelphi Hotel, on Saturday the 19th December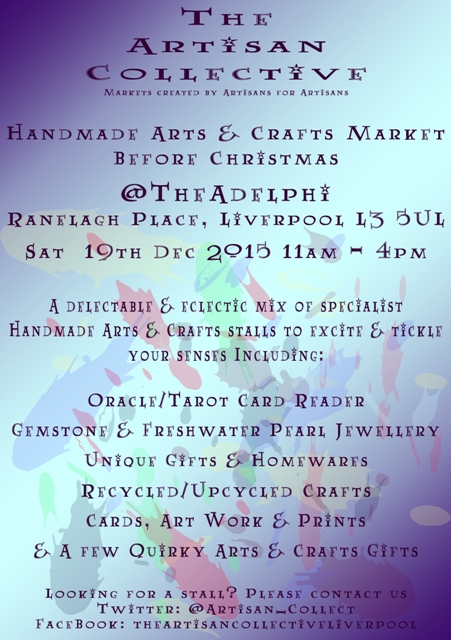 This is a great little handmade arts & crafts market which features and promotes local handmade artists and crafters from the Merseyside area.

This will be my last handmade arts & crafts market of 2015, what a way to finish off the year?

So if you are around on any of these days, why not pop in and say Hi.

These markets are great events to pick up something truly unique, support local indepent artists & crafters, as well as chatting and listening to their creative stories about their creations, and are a fabulous opportunity to fine those perfect Christmas gifts.

Joolz xxx



0 Comments
December 01, 2015
Copyright © 2020 Joolzery. All Rights Reserved.