AMETHYST METAPHYSICAL PROPERTIES, MEANINGS, HEALING ENERGIES, BENEFITS & USES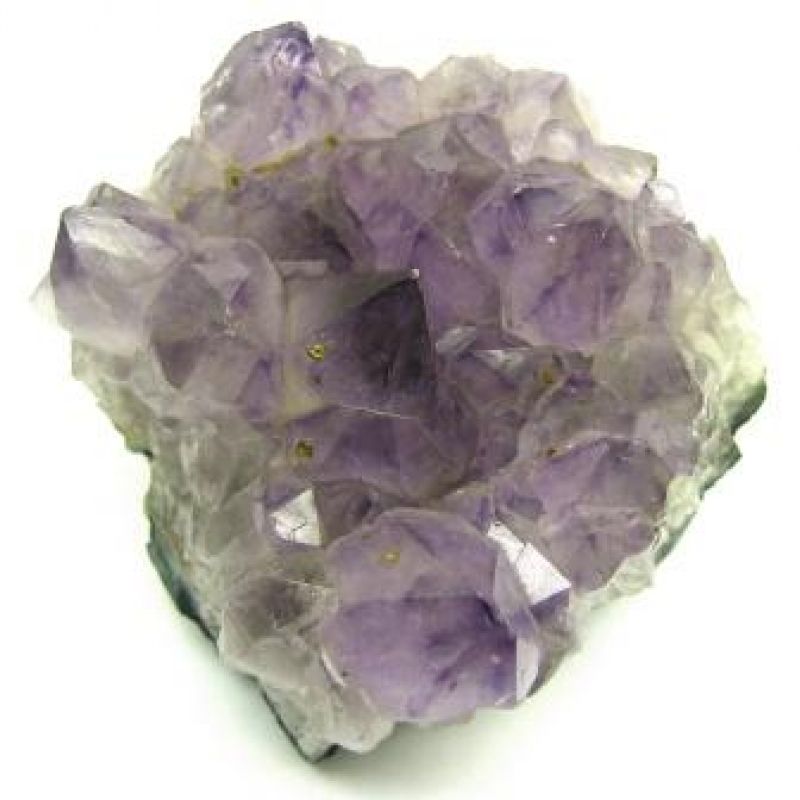 Amethyst
Amethyst derives its name from the Greek amethystos which translate to intoxicate, as it is believed that this healing crystal can protect one from drunkenness

Amethyst is a seriously powerful and protective gemstone, that vibrates with at a high spiritual level.

Amethyst guards against psychic attack, transforming the energy into love and protecting one from all types of harm, including geopathic or electromagnetic stress and ill wishes from others.

Amethyst is a natural tranquiliser, it relieves stress and strain, soothes irritability, balances mood swings, dispels anger, rage, fear and anxiety, alleviates sadness and grief, and dissolves negativity.

Amethyst is one of the most spiritual healing crystals, that vibrates with the energy of the love of the divine, providing insights into its true nature, encouraging selflessness and spiritual wisdom.

Amethyst activates spiritual awareness, by placing on the 3rd eye chakra, it opens ones intuition and enhances psychic abilities, including scrying. It possesses strong healing and cleansing energies.

Amethyst is a fantastic healing crystal for meditating, changing mundane thoughts into tranquility and deeper understanding, as a result this leads to one being focused and in control of ones faculties, to enable one to assimilate new ideas connecting cause with effect

Amethyst encourages sobriety, having a sobering effect on overindulgence of alcohol, drugs or other addictions.

Amethyst calms and stimulates the mind, helping one to become more focused, enhancing memory and improving motivation, encouraging one to set more realistic goals.

It is said that amethyst is less powerful than fluorite, which also carries the purple ray, linked with the zodiac it can help psychic knowledge.

It is said that Amethyst may assist in remembering and understanding dreams.

Amethyst is said to relieve insomnia and it has also been suggested that if amethyst is placed under the pillow at night it can assist in dream inspiration.

Legend even says drinking from an amethyst chalice will prevent intoxication.

6th Anniversary stone
Amethyst increases hormone production, tuning ones endocrine system and metabolism, encourages the cleansing, especially the blood, and eliminating organs of the body and the immune system.

Amethyst is said to assuage ones emotional, physical and psychological pain and stress, blocks geopathic stress, resulting in reducing headaches and releasing tension.

Amethyst helps overcome fears and cravings

Amethyst in the reduction of insomnia, arthritis, pain relief, breathing and circulatory issues, especially useful for those going through the menopause.

Amethyst is considered the healing crystal of meditation, peace, balance, courage, and inner strength

Amethyst balances and connects the physical, mental and emotional bodies, linking them spiritually, cleansing the aura and changes negative energy.

Amethyst activates the throat and crown chakras, and one can get beneficial effects wearing this healing crystal over the throat and heart.
Aquarius
Pisces
Aries
Virgo
Sagittarius
Capricorn
35 items found
3 Necklaces found
9 Bracelets found
4 Cuff links found
14 Earrings found
1 Anklets found
4 Pendants found
Copyright © 2021 Joolzery. All Rights Reserved.