AMBER METAPHYSICAL PROPERTIES | AMBER MEANINGS | AMBER HEALING ENERGIES | AMBER BENEFITS & USES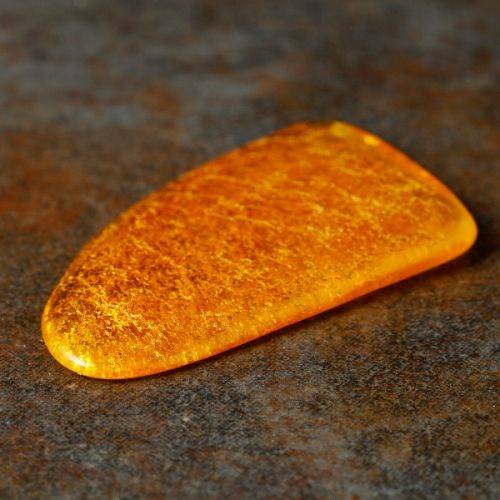 Amber
Amber derives its name from the Arabic anbar meaning yellowish-orange

Technically Amber is not a healing crystal as it is translucent hardened and fossilised tree resin.

Amber is an excellent healing grounding stone for higher energies as it has extremely strong connections to the earth.

Amber is a powerful healer and cleanser of the body, mind and spirit, as it removes disease from the body, increases tissues revitalisation, healing and renewing the nervous system and balancing the right and left parts of the brain, cleans the chakras and the environment.

Amber transmutes absorbed negative energy into positive forces that promotes self healing of the body

It absorbs pain and negative energy, helping to alleviate stress.

Amber clears depression, stimulates the intellect and promotes self-confidence and creative self-expression.

Amber is a powerful protector by linking the everyday self to ones higher spiritual reality.

Amber not only brings stability into ones life, but motivation by linking what is wished for with the drive to achieve it, promotes a positive mental attitude and creative expression, encouraging decision-making, spontaneity, balance and patience, and is a great memory aid by stimulating the intellect.

Ambers' energy is warm and bright that creates a sunny, spontaneous outlook, which still respects tradition, and it is said can counteract thoughts of suicide or depression.

Amber encourages peacefulness and the building trust, promoting altruism and bringing wisdom.

Black Amber

A gemstone for saying farewell and letting go. It is said to assist with worries and fear, as well as being supportive with hospice work.

Black Amber is said to encourage focused attention on ones goals

Blue Amber

This variety of Amber is to assist in gaining wisdom and understanding, by helping one to maintain ones point of view, while still being open to others standpoint. It encourages one to help others enabling one to live in harmony with others.

Red Amber

This variety of Amber is said to be be the one that works on love and bravery, by assisting on to sustain ones strong and unharmed nature, it promotes ones determination, courage and willpower.


Amber is a powerful chakra cleansing healing gemstone

Invigorating the body with vitality, and has the ability remove disease out of the body, by absorbing pain and negative energy, Amber is known for its stress relieving and calming properties.

It is thought to aid memory loss, purify the body, alleviate headaches, bone and heart problems.

Amber opens the throat chakra, treating goiters and other throat ailments.

Amber treats stomach, spleen, kidneys, bladder, liver and gallbladder, strengthens the mucus membranes and alleviates joint problems.

When placed on the solar plexus chakra Amber can assist in grounding energies into the physical body

Black Amber prevents infections, fortifying the back and feet muscles, and protects the spine.

Blue Amber is said to help with the nervous system, the respiratory tract, thyroid gland and the hormonal system

Red Amber is said to help with heart problems, regulate blood pressure, and assist with male sexual organ issues


Healing
Love
Luck
Power
Protection
Aquarius
Pisces
Taurus
Cancer
Leo
Scorpio
Sagittarius
17 Handcrafted Amber Healing Crystal Jewellery found
1 Handcrafted Amber Necklaces found
6 Handcrafted Amber Bracelets found
1 Handcrafted Amber Cufflinks found
1 Handcrafted Amber Earrings found
1 Handcrafted Amber Pendants found
4 Handcrafted Amber Sterling Silver Studs found
3 Handcrafted Amber Rings found
Copyright © 2023 Joolzery. All Rights Reserved.