Shop Categories
Your Reviews
Teardrop Amethyst Ring
Janet Green
Serrated Labradorite Studs
Janet Green
Lucky Bracelet
Janet Green
Trade Account Login
TRADE
REGISTRATION
HAWKS EYE METAPHYSICAL PROPERTIES | HAWKS EYE MEANINGS | HAWKS EYE HEALING ENERGIES | HAWKS EYE BENEFITS & USES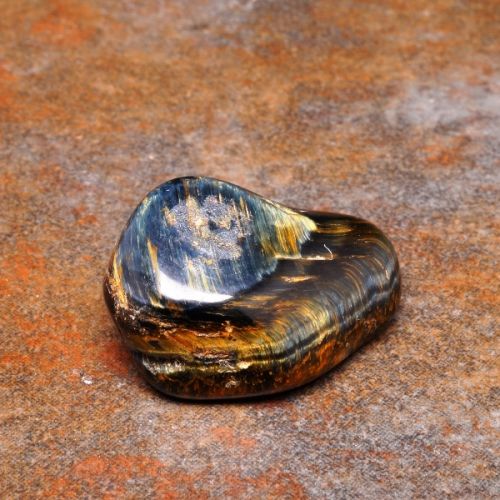 Hawks Eye
Hawk's Eye, is also known as the falcon's eye or blue tiger's eye and is part of the quartz family of gemstones.

Hawk's Eye works on the 3rd eye chakra.

It is said that Hawk's Eye is a protection gemstone, especially against the negative energy of others, which can dissolve restrictive and negative thought patterns and ingrained behaviours.

Hawk's Eye is a fabulous stone that can lessen pessimism and bring to the surface locked in emotions.

It is often used by travellers, and is said to aid those who have a fear of flying.
One of Hawk's Eyes properties, is its ability to provide sight, vision and enhance the ability to focus.

It is said to be a fabulous stone for those with eyesight problems, sinus congestion, spine and neck issues, especially frozen shoulders or a stiff neck.

Hawk's Eye improves circulation, bowels and legs.

It is a calming gemstone and can be used to release stress, and is great for those who are over-anxious, quick tempered and phobic.

Hawk's Eye can also be used to slow an over active metabolism.
4 Hand crafted Hawks Eye Healing Crystal Jewellery found
4 Hand crafted Hawks Eye Earrings found
Copyright © 2022 Joolzery. All Rights Reserved.