Shop Categories
Your Reviews
Chrysocolla Bracelet
Janet Green
Delightful Copper Hoops
D. T.
Lucky Bracelet
Janet Green
Trade Account Login
TRADE
REGISTRATION
Lapis Lazuli Rhodochrosite Bracelet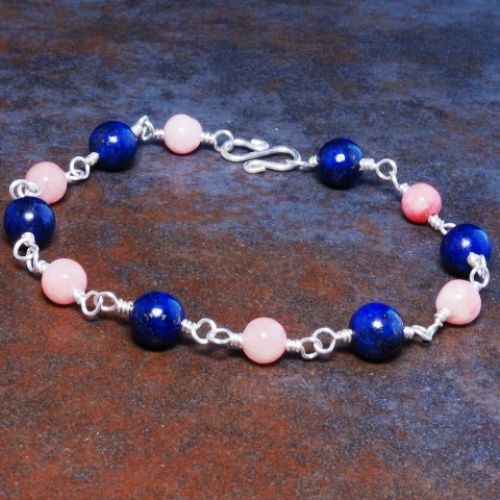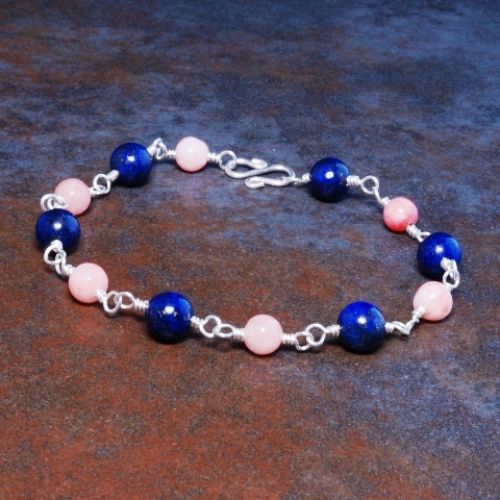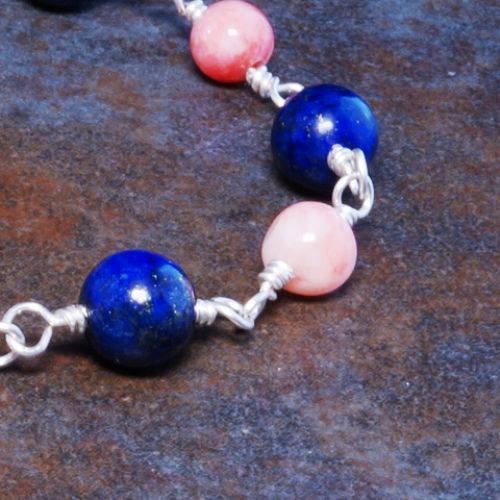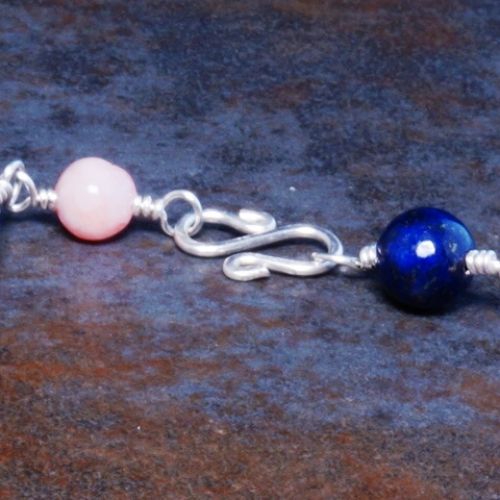 Lapis Lazuli Rhodochrosite Bracelet
Product Ref: SSWW-BR-LLRH-01
Price: £45.00
Handmade sterling silver wire wrapped Lapis Lazuli Rhodochrosite bracelet

Finished with handmade sterling silver S hook

Lapis Lazuli vibrates on the truth and enlightenment levels, and are powerful gemstones for stimulating the pineal gland and opening the third eye.

Rhodochrosite opens the heart, lifting depression and encouraging a positive and cheerful outlook.

Beads: 6 mm lapis lazuli and rhodochrosite rounds

Lenghth: 21.5 cm
Copyright © 2021 Joolzery. All Rights Reserved.